Early childhood education is crucial in the bustling world of education, where young minds grow. Guiding the next generation to a bright future is a huge duty that Ohio, a state in the northeastern united states, takes seriously. Ohio, with its active educator community and unwavering commitment to fostering young minds, provides various great programs for aspiring early childhood educators. In this article, we will go through Ohio's rich early childhood education landscape. We'll examine the various programs offered, the dynamic curriculum that develops these programs, and the admission requirements that aspiring educators must complete to pursue this rewarding career path.
Early childhood education programs in Ohio state are meant to provide educators with the information, skills, and compassion needed to provide a loving learning environment for children throughout their formative years. Institutions around the state offer a variety of educational options to accommodate the specific interests and aims of prospective early childhood educators, ranging from bachelor's degrees to specialized certificates. Join us as we discover the potential of Ohio's early childhood education programs and start on a transformative journey to inspire young minds.
Early Childhood Education Degrees in Ohio- On-ground
Before opting for any program, visiting the Ohio Department of Education to learn more about the requirements and eligibility criteria is essential. Here's a list of institutions offering on-campus degrees in early childhood education.
Associates Degree in Early Childhood Education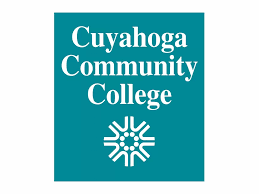 Cuyahoga Community College's Associate of Applied Science in Early Care Education program prepares students to teach young children in a variety of inclusive early care settings. Preschools, pre-kindergartens, Head Start programs, childcare centers, and infant/toddler programs are examples of these settings. The curriculum is available at Cuyahoga Community College's Eastern, Metropolitan, and Western campuses, making it accessible to students from many places.
Students will receive a firm foundation in the fundamentals of early childhood education and study child growth and development throughout the curriculum. Graduates will have the knowledge and abilities needed to work with children from birth to five years of age. If students want to work with children in kindergarten or the primary grades (up to third grade), they must seek a baccalaureate degree and get a Pre-K to third-grade state teacher's certification.
The Associate of Applied Science in Early Childhood Education program includes one or more embedded certificates. These certificates are automatically awarded to students upon completion of the certificate requirements within the degree program. These embedded certificates can provide students with additional credentials and enhance their employment prospects in the field of early childhood education.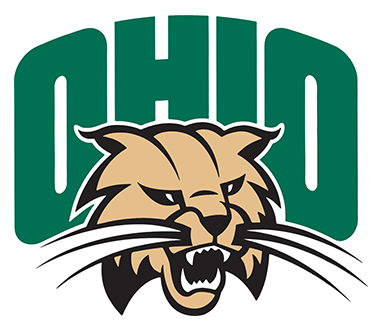 The Associate of Applied Science in Child Development program at Ohio University focuses on laying the foundation for a child's future development, which is crucial during the first five years of their life. The program curriculum includes courses that cover various aspects of child development, such as principles of basic child development, child guidance and management, curriculum development for young children, and strategies for collaborating with families at home. These courses aim to equip students with the knowledge and skills needed to effectively support young children's growth and development.
Students who complete the program can pursue an associate degree in applied science. This degree may lead to an Ohio pre-kindergarten associate teaching license. To get the license, students must obtain an authorized score on a state exam offered by the Ohio Assessment for Educators. They can pursue a bachelor's degree after completing an associate degree and acquiring a pre-kindergarten associate teaching license.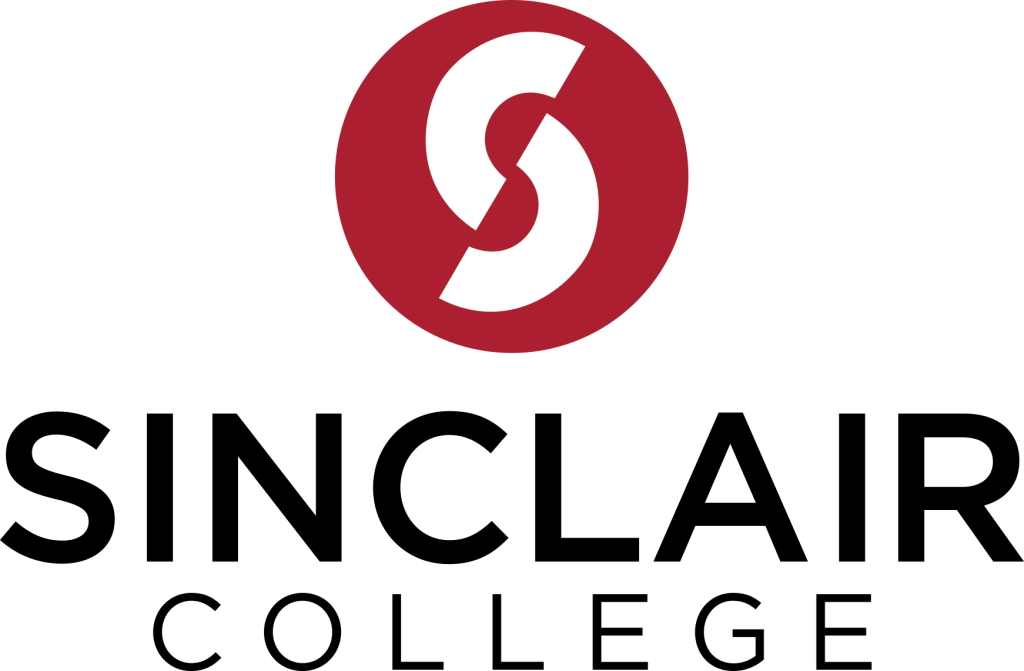 The Associate of Applied Science in Early Childhood Education program offered by Sinclair College provides students with the necessary knowledge, skills, and competencies to work with young children as entry-level teachers. The program has aligned with the Pre-Kindergarten Associate Teacher Licensure standards the Ohio Department of Education set. Before enrolling in the final practicum course, students are required to pass a comprehensive criminal background investigation.
Students will acquire tactics and techniques for engaging and connecting with young children. They will gain the information and skills needed to create and administer a developmentally appropriate and engaging curriculum for young children. Now they can locate and use resources in their families and communities to help young children learn and thrive. They will also learn how to create inclusive and culturally responsive environments.
Graduates can work as licensed teachers in pre-kindergarten classes, implementing developmentally appropriate curricula and promoting the learning and development of children. They can work in child care centers as leaders, controlling daily operations, managing employees, and providing high-quality care and education.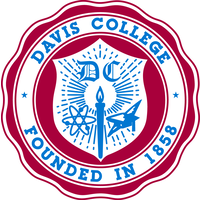 Davis College provides an Associate Degree in Early Childhood Education to individuals who want to work in this crucial sector. The curriculum covers a variety of early childhood education-related topics, such as child development, curriculum planning, teaching strategies, behavior management, and assessment approaches. Students will also understand the significance of combining art, music, and early childhood settings to enhance children's holistic development.
Another skill taught in the program is conflict resolution, as early childhood educators are frequently called upon to resolve conflicts between children or teach them conflict resolution skills. Effective communication with parents, coworkers, and the community is the need of developing healthy relationships and teamwork to enhance children's educational journeys.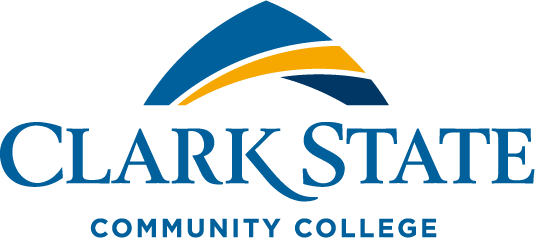 The Associate of Applied Science degree in Early Childhood Education at Clark State College offers a comprehensive curriculum, practical experiences, and potential transfer options, enabling students to become competent professionals in the field of early childhood education. Graduates of this curriculum are prepared to work in licensed childcare centers, nursery schools, hospitals, group homes, children's homes, and other comparable programs.
Throughout the program, students gain valuable hands-on experience through supervised practicum placements. These placements, including Practicum I, Practicum II, Curriculum & Instruction, Seminar II, and other courses with field experience requirements, allow students to observe and engage with young children in real-life learning environments. These experiences provide opportunities for students to apply their knowledge, develop teaching strategies, and engage in curriculum planning. The Early Childhood Education program's classes are all web-enhanced, integrating online learning with traditional face-to-face instruction.
Bachelor's Degree in Early Childhood Education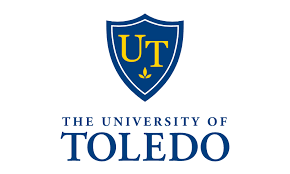 The University of Toledo provides a Bachelor of Science in Early Childhood Education, with a focus on grades Pre-K to 5. The program has a solid reputation for preparing teachers in this sector, as indicated by its students' high pass rates on licensure exams and employment success. One of the primary benefits of the University of Toledo's Early Childhood Education degree is that students obtain the regular pre-K to grade 3 Ohio teaching license and grade 4 and 5 endorsements.
The university promotes hands-on learning in local classrooms to provide practical experience. Experienced instructors and administrators provide them with crucial criticism and direction. UT students spend a minimum of five semesters in local classrooms during their program. Scholarships are available to education majors at UToledo. Every year, the institution provides more than 60 endowed scholarships to education majors, offering financial assistance for their studies. The University of Toledo uses an innovative and inclusive teaching methodology. Graduates are well-equipped to meet the different demands of today's pupils.

The Bachelor of Arts in Early Childhood curriculum degree at John Carroll University offers students a comprehensive curriculum that satisfies rigorous national requirements. The Council for the Accreditation of Educator Preparation (CAEP) has accredited the program, ensuring excellence in educator preparation and continual progress. JCU's Department of Education excels in various areas, including subject pedagogy, clinical experiences, selectivity, program impact, and the ability to improve continuously.
The program at JCU emphasizes the importance of nurturing students and future educators. With a 13:1 student-to-faculty ratio, students can enjoy personalized attention and engage with caring professors. Small and supportive classes also create an environment that fosters learning and growth. Students who enroll in the Primary Education program at JCU can expect to receive a comprehensive knowledge foundation and significant experience. Graduates of the curriculum can pursue various careers, including teaching in preschool, kindergarten, or elementary school.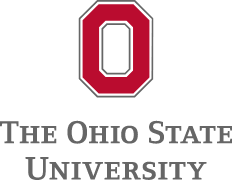 The Bachelor of Science in Education at Ohio State University prepares students to work with young children in different educational settings by providing extensive training. The program stresses critical thinking and reflective practice, preparing students to examine and improve their teaching approaches. Students in the program learn to teach in all subject areas, ensuring that they are well-prepared to teach language and literacy, mathematics, science, social studies, and the arts. The curriculum promotes innovative and creative teaching methods.
The early childhood education major is available on the campuses of Ohio State University in Columbus, Lima, Marion, Mansfield, and Newark. Students can then select the place that best meets their needs and preferences. The Department of Teaching and Learning at Ohio State University provides different undergraduate programs, including early childhood education, for those interested in a career in education. Graduates are prepared to work in all educational settings, including public and private schools, daycare centers, preschools, and community groups dedicated to early childhood education.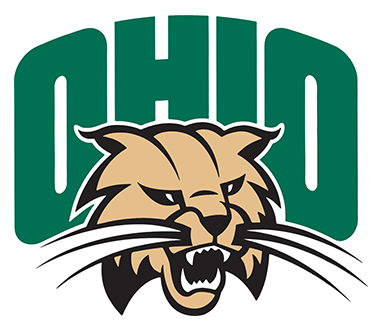 Ohio University's Early Childhood and Elementary Education (ECEE) department provides a child-centered approach to education for children ages three to five. The program seeks to develop young minds and assist them in reaching their greatest potential. The curriculum is available at all five regional campuses of Ohio University and the Athens campus. You would begin the program as a Pre-Early Childhood and Elementary Education student to pursue a Bachelor of Science in Education in Early Childhood.
The ECEE curriculum provides a wide range of courses in teaching methods, English, mathematics, and science. These courses are intended to provide you with the knowledge and skills necessary to become a competent educator in early childhood and elementary settings. While offering a firm foundation in major academic topics, the program emphasizes the significance of understanding and fulfilling the developmental needs of young children.
Master's Degree in Early Childhood Education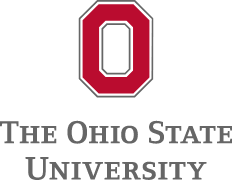 The Master of Arts in Teaching and Learning at The Ohio State University focuses on rethinking early childhood and primary education by examining both classic and contemporary research on young children ranging from infants/toddlers to fifth grade. The curriculum highlights the necessity of taking into account children from various cultural, racial, ethnic, and socioeconomic backgrounds, as well as their varying skills, within the framework of families, schools, and communities.
The program encourages students to consider diverse perspectives, theories, and research on child development and education. By exploring various viewpoints, students gain a broader understanding of how social contexts, such as families and communities, shape children's experiences and learning outcomes. They learn about teaching approaches that value the child's uniqueness, agency, and cultural heritage. They investigate solutions for combating repressive behaviors and promoting inclusivity and equity in early development and elementary education.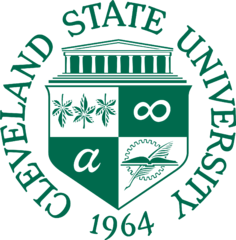 This specialization is designed to provide educators with particular knowledge and abilities in curriculum development and instructional practices for children in their early childhood years (usually from birth to age 8). Graduates of this degree may work in early childhood education settings as curriculum coordinators, lead teachers, or administrators. The program is intended for instructors who want to improve their understanding of special education methods and work with disabled pupils.
This master of education program focuses on improving science, technology, engineering, and mathematics (STEM) teaching and learning. STEM curriculum development, inquiry-based learning, and project-based learning. STEM coordinators, curriculum specialists, and STEM program directors are some of the jobs available to graduates.

The Master of Education degree in Curriculum and Instructions in Early Childhood Education at Bowling Green State University is designed to prepare educators to tackle the problems of teaching and learning in the twenty-first century. The program seeks to improve the curricular innovation and teaching techniques required to become master teachers in the field of early childhood education.
The coursework in the program focuses on providing candidates with the knowledge and skills needed to facilitate learning effectively. Students gain a deep understanding of curriculum development, instructional strategies, and assessment techniques tailored to early childhood education through a combination of theoretical foundations and practical applications. Field-based experiences are integral to the program, allowing candidates to apply their knowledge in real-world settings. These experiences provide opportunities for observation, practice, and reflection, enabling students to refine their teaching skills.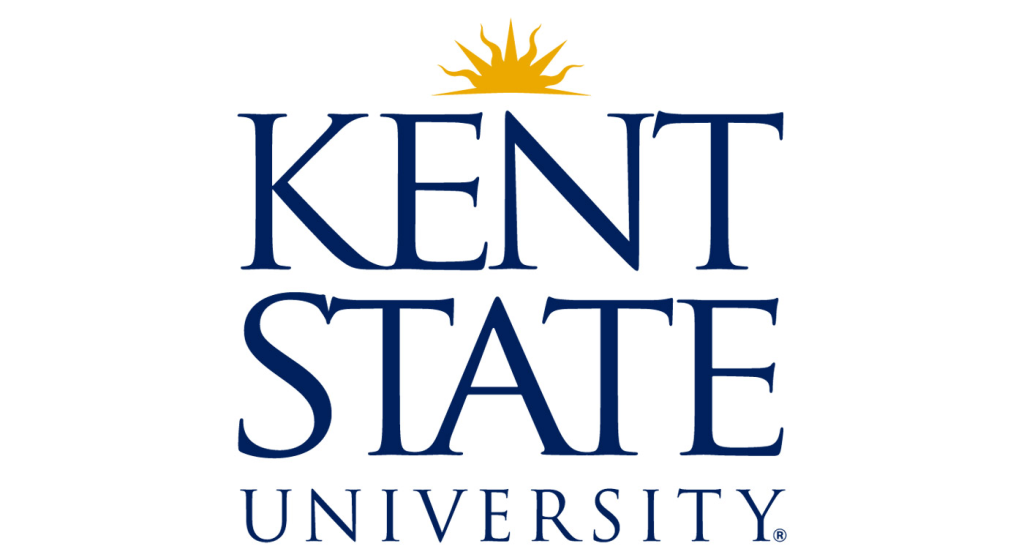 Kent State University offers a Master of Education (M.Ed.) program in Early Childhood for teachers and professionals in education-related fields who are interested in furthering their knowledge and skills. The program provides guidance and support from faculty members to help students develop a self-assessment and program of study that aligns with their professional goals and meets the program's expectations. This individualized approach ensures students can tailor their educational experience to suit their needs and interests.
In addition to coursework, all M.Ed. students must complete an exit project. This project, a thesis, practicum, or action research project, allows students to apply what they've learned in the classroom. Furthermore, the curriculum allows students to gain Ohio endorsements or a second license in a variety of disciplines. Endorsements/second licenses are offered for Pre-K, Pre-K-3, 4-5, and reading. These additional credentials can strengthen a student's credentials and open up new employment opportunities in early childhood teaching.
Ph.D. Degree in Early Childhood Education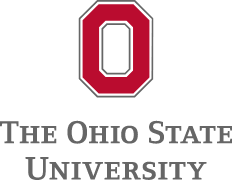 The program's emphasis on early and middle childhood reading and literacy displays a dedication to understanding and improving the important developmental stage when children learn to read and write. You may expect high-quality academic preparation for a Ph.D. in Teaching and Learning, Reading, and Literacy in Early and Middle Childhood at Ohio State University. The program allows you to do collaborative research in schools and communities, using theoretical knowledge in real-world settings and contributing to the progress of educational methods.
The emphasis on developing your own research agenda is one of the program's hallmarks. This means you'll be able to investigate themes and challenges related to reading and literacy that are relevant to your interests and passions. You will have the assistance and supervision you need to conduct research that contributes to the field's understanding of how children learn to read and write by working directly with experienced faculty members.
Early Childhood Education Degrees in Ohio- Online
Let's discuss some online institutions offering early childhood education degrees in Ohio!
Associates Degree in Early Childhood Education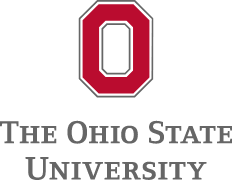 Ohio State University's Associate of Arts Degree in Early Childhood Development and Education is an online program that seeks to give students the information and abilities needed to work effectively. The curriculum is designed to meet the needs of a varied student population by providing flexibility and convenience through its online format. Graduates of the program are competent to teach in licensed childcare and preschool programs.
After completing the OAE Pre-Kindergarten I and Pre-Kindergarten II tests, which are part of the Ohio Assessments for Educators, they are entitled to pursue associate pre-kindergarten teacher licensing in Ohio. For interested students, all of the curricula in this program can be used toward a bachelor's degree in Human Development and Family Science. This implies that if you decide to continue your study and acquire a bachelor's degree in the same profession, you can smoothly transfer the credits gained during your associate degree program.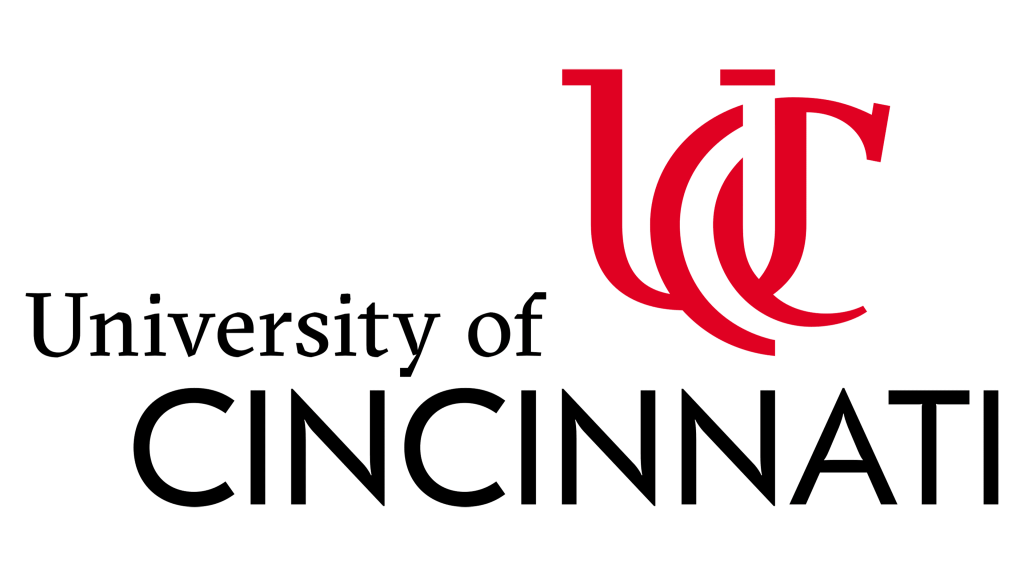 The University of Cincinnati's Online Associate of Applied Science program is specifically designed to prepare individuals to become professionals in the field of early childhood education. The curriculum focuses on providing students with the information and abilities needed to deliver high-quality educational experiences. One of the program's defining features is its emphasis on working with children and families from various cultural and ethnic origins. This ensures that graduates are prepared to address the requirements of a varied range of children and to establish inclusive learning environments.
The curriculum is entirely online, making it ideal for working professionals seeking to further their careers in early childhood teaching. Whether you are already working in a preschool, Head Start program, child-care center, or family childcare context, or whether you are just starting out, the online format allows you to manage your studies with your present duties at work and at home. While this program provides excellent knowledge and experience in early childhood care and education, it does not lead to Pre-Kindergarten to Grade 5 licensure.
Bachelor's Degree in Early Childhood Education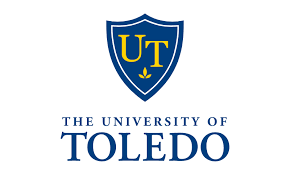 The University of Toledo provides an online non-licensure track Bachelor's degree in Early Childhood Education. This online degree will benefit individuals working as preschool instructors, daycare providers, early learning educators, and administrators. However, it is crucial to note that this curriculum does not lead to licensure, which means that graduates will not be eligible to teach in public schools.
The program's curriculum incorporates the most recent theories, research, and practical practices in early childhood teaching. The purpose is to give students the information and skills they need to help children develop as persons and as members of a community. UToledo faculty members are nationally recognized scholars who are active in local, state, and national schools and agencies.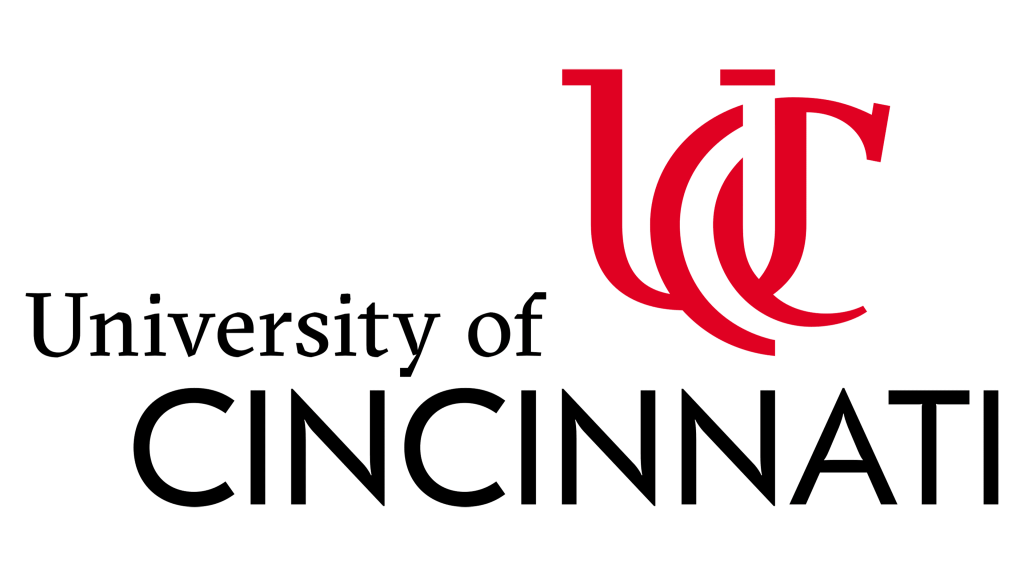 The Online Bachelor of Science in Early Childhood Education program at the University of Cincinnati is intended to further strengthen the skills and knowledge of educators with experience with children aged birth to five. It is designed for people who work in or want to work in early childhood education settings such as preschools, Head Start programs, child-care centers, or family childcare settings.
The program aims to build on the skills acquired via an associate degree by providing professionals with the ability to design and administer developmentally appropriate learning settings for children aged newborn to five. The program's online structure provides flexibility and accessibility, allowing students to balance their education with work or other obligations. The program's courses include practical material and tactics that can be used immediately in the classroom. However, it is crucial to note that this degree does not lead to Pre-Kindergarten through Grade 5 certification.
Master's Degree in Early Childhood Education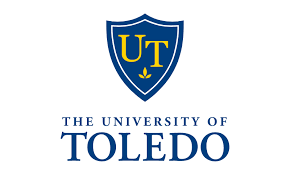 The University of Toledo provides an online Master of Education (M.Ed.) program in Early Childhood Education. This curriculum is primarily for professionals working in preschool, daycare, and early learning environments and administrators in these sectors. It is crucial to remember that this program does not lead to licensing to teach pupils over the age of three in public schools. The online M.Ed. program in Early Childhood Education at UToledo incorporates the most recent ideas, research, and practical methodologies to give students with a thorough understanding of early childhood education.
The program's goal is to provide educators with the knowledge and skills they need to enhance the development and well-being of young children. Faculty members who specialize in early childhood education at UToledo are nationally recognized scholars. They actively work with local, state, and national schools, agencies, and organizations, contributing their skills and experiences to the program. This guarantees that students receive high-quality training and guidance from experts in the subject.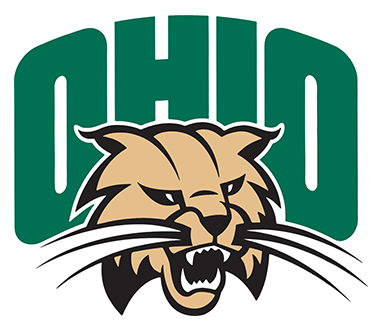 Ohio University's online Master's program in Middle Childhood Education (MCE) is designed to prepare teacher applicants for a teaching license in grades 4-9 in two subject areas. The curriculum provides opportunities for licensing in language arts, mathematics, science, and social studies. The program is designed to be completed in one year, which normally consists of three to four academic periods. It is advised that teacher candidates begin their program of study during the Summer term and complete the courses in the approved order. They can complete the program in the smallest amount of time this way.
However, if a candidate begins the program during the Fall or Spring term, or if additional topic knowledge criteria must be met, the program may take longer than four academic terms to complete. The program's duration can vary depending on individual circumstances and prerequisites. Prospective students should speak with Ohio University instructors or the admissions department to obtain accurate and up-to-date information on the program's specific prerequisites, course offerings, and projected completion timeline.
Ph.D. Degree in Early Childhood Education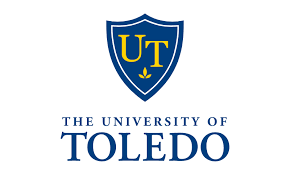 The University of Toledo provides an online Ph.D. in Curriculum and Instruction with a Special Education concentration. This program seeks to provide special education professionals with the information and abilities they need to assume leadership roles in the field. This program is significant for being authorized by the Ohio Council of Graduate Schools, which attests to its quality and trustworthiness. As an online program, it gives working professionals or individuals who are unable to attend regular on-campus classes more flexibility.
The program's curriculum is demanding and challenging, ensuring that graduates are well-prepared to assume leadership positions in educational or early intervention systems at various levels, such as local, regional, state, or national. In addition to coursework, students in the program will most likely do research and write a Ph.D. dissertation. These research activities aim to improve student's critical thinking skills and contribute to current information in the field of special education.
Conclusion
To summarize, earning a degree in early childhood teaching in Ohio can be a transformative and gratifying experience for aspiring educators. The state provides a variety of programs designed to provide persons with the information, skills, and practical experience needed to make a positive difference in the lives of young children.
Throughout this post, we've looked at numerous programs in Ohio, highlighting their distinct characteristics and benefits. There is a program to suit every individual's needs and circumstances, ranging from standard bachelor's degrees to online and hybrid choices. These programs not only provide a solid basis in early childhood development and education theory, but they also provide hands-on learning opportunities through field experiences and internships.
So, whether you pursue a degree in early childhood education in Ohio or look into similar programs abroad, remember that investing in our children's future is a noble and rewarding effort. With your dedication, expertise, and compassion, you may help to lay a solid foundation for future generations.
Visit also:
Early Childhood Education Degrees in Other States