Early childhood education lays the foundation of success for a child's future and helps them explore different opportunities from a young age. Welcoming you to the beautiful state of Vermont, which provides individuals with a diverse range of resources to pursue their educational aspirations. This article aims to shed light on the different institutions and online platforms which can be ideal for those considering a career in early childhood education.
The institutions offering on-site programs encourage a hands-on learning experience, socializing with the locals, and engaging in practical learning. On the other hand, online institutions are offering flexible schedules, interactive online learning, and allowing students to attend classes without any time constraints.
Are you ready to make a difference and bring joy to the young lives around you? Let us explore the empowering and educational degrees that Vermont has to offer to its future educators!
On-Ground Degrees in Early Childhood Education
Let's discuss the on-grounds degrees Vermont offers!
Associate Degree Programs in Early Childhood Education

Community College of Vermont offers an Associate of Arts Degree in Early Childhood Education also known as the ECE program. Students who are a part of this degree will develop skills based on industry standards so they can work effectively with young children and their families. This degree can be the ideal fit for students who enjoy interpersonal communication and want to create a huge difference in young lives.
The associate degree has a requirement of a minimum of 60 credit hours and courses highlighting different important causes. The courses include Child Development, Infant and Toddler Development, Supporting Children with Diverse Abilities, and on-field professional experience for the students.
If you're applying for the first time, you will have to create an account on the college's website to start the application. Go to apply.ccv.edu and you will be required to add your basic details such as legal name, previous high school, and social security number. You'll have to select the 'Early Childhood Program' in the program interest category. Once your details have been submitted successfully you will receive regular email updates on the status of the application.
After the completion of the program, students can opt for different career paths such as Registered Home Childcare Provider, Teaching Assistant, and Associate Teacher.
Bachelor's Degree Programs in Early Childhood Education

The Champlain College, located in Burlington, Vermont offers an Early Childhood and Elementary Program. This program targets individuals who want to build a fulfilling career in teaching.
Throughout the degree, Champlain students are encouraged to gain first-hand experience in real life by interacting with different age groups. The entire faculty at Champlain also has hands-on experience in teaching so the students can relate more to what they're learning.
After Graduating from Champlain, the graduates are eligible for various positions, including Head Teacher, Lead Teacher, Teaching Assistant, and Preschool Teacher.
Whether you're applying for the first time or are a transfer student, you can visit www.champlain.edu/apply and create an account for your application. If you have any queries you can also drop an email at admissions@champlain.edu. Champlain has a very smooth application process which includes different options such as merit-based scholarships, need-based aid, and financial aid for which you can apply at www.champlain.edu/finaid.

The Early Childhood Education Program at the University of Vermont comes with a 4-year plan, including a variety of courses that students can learn from. With a graduate employment rate of 98%, the University offers dynamic research opportunities which can teach valuable lessons about becoming a great educator.
Supported by faculty and mentors, students are encouraged to join internships in their first year to learn inclusivity with young children and families. The university also offers minors in Special Education, Human Development, and Family Science.
Students can also explore and engage with other cultures through study-abroad opportunities in Italy, New Zealand, and Portugal. With nationally accredited programs, graduates can teach in other states and provinces ensuring a bright future for everyone.
For applying to The University of Vermont, visit their website at www.uvm.edu/admissions/undergraduate. The deadline for the upcoming Spring Semester is November 1st for both first-year entries as well as transfer entries. If you apply under the early decision, you can expect to receive an admissions decision sometime later in December.

The Vermont State University, in Willington, offers a Bachelor of Arts in Early Childhood and Special Education. This program lays the foundation for preparing students to be a leader in the field of education and developing the ability to work in a variety of settings with all kinds of students.
This program can not only help you with employment right after college but also ensure successful licence preparation. Pursuing this degree can help students gain valuable experience in the field and help them with full-time employment as soon as they graduate.
More than 80 percent of students are awarded financial aid which includes transfer students, international students, and first-generation students as well.
To apply for admission, as a first-time user, you will have to create an account and proceed with your application. As a first-year applicant, you will have to submit a personal essay, letter of recommendation, and official high school transcript.
If you're a transfer or a returning student, all documents must be submitted from the institution including details of attempted coursework.
Masters Degree Programs in Early Childhood Education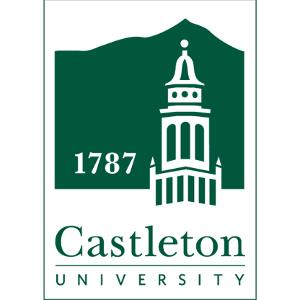 Castleton University's Master of Arts in Education is a program that has been designed for individuals who already have the initial licence and want to further enhance their skills. The program offers flexibility in its course choices and allows students to pick their electives, approved by the advisor.
The related minors and majors with this degree include Early Childhood and Special Education as well as Master of Arts in Special Education. Transfer students also can bring in previous credits from another regionally approved institution.
If you're interested in applying to Castleton, Applications for Fall 2023 are open and available right now. Once you have applied through the website, you can track your application through a link that will be sent to your email. It is best to apply early so you have enough time to make an informed decision regarding your future.

Recognized as one of the best schools for further education, the University of Vermont is offering a Master's degree in Early Childhood Special Education. With a nationally-accredited program, this degree can help students align their personal interests and professional goals.
Other than this, the University also emphasizes on the importance of putting theory into practice that is why the program has been designed with field-based experiences. During this degree, students will gain enough exposure that leads to professional teaching licensing and research projects.
Candidates are required to have a Bachelor's Degree in a relevant field with at least 30 hours of coursework and a GPA of at least 3.0. The application deadline for the Spring Semester is November 1 and interested applicants can send their applications through the website. Once you have applied you will also be able to view your application status by logging in with your credentials.
Ph.D. Programs in Early Childhood Education

The University of Vermont is offering a Ph.D. Program in Educational Leadership and Policy Studies. This is a full-time program focusing on preparing students to contribute knowledge to their field. It helps students analyze the development of the education system and prepares them to pursue their teaching careers.
The goals of the program include preparing professional scholars and researchers, focusing on training individuals and improving knowledge in education and social services.
Students applying to the Ph.D. program should have a Master's Degree in a relevant program, research skills compatible with the faculty, letters of reference, and GRE general test scores taken within the past 5 years.
To apply to the University of Vermont, visit www.uvm.edu/admissions and create a profile for the application. The university also offers different types of aids for your degree along with grants, loans, and work-study and tuition remission.
Online Degree Programs in Early Childhood Education
Here is a list of online degree programs in early childhood education!
Online Associate Degrees in Early Childhood Education

Northern Vermont University's Online Associate of Arts in Early Childhood Education has been designed to help you complete your Bachelors while working at the same time.
The best part about this program is that all the courses are conducted online, no matter where you live in Vermont, you can balance their education with their jobs. Program eligibility includes prior work experience with children from birth to age 5, an associate's or bachelor's degree, and a GPA of 3.0 or higher.
While tuition rates are subject to change and reviewed annually, the rates for the Early Childhood Education Program in 2022 were $5,796 with an additional cost of $125 for graduation fees and course material. For online applications, you can visit the University's website at www.northernvermont.edu/nvu.

The Online Associate of Arts in Early Childhood Education Program has been founded by the Community College of Vermont to help students develop knowledge, skills, and experience to work with young children.
These skills will further become an asset when students will professionally work on child development, family and community, health and safety, and teaching. The program offers flexibility towards pursuing different certifications during the degree along with completing the degree online.
This program can be a great fit, if you are interested in working for children, enjoy interpersonal communication, and are willing to make a difference for families. Different career choices after the completion of the program include Home Childcare Provider, Teaching Assistant, and Elementary School Teacher.
To apply as a first-time user you will have to visit www.admissions.ccv.edu/apply, create a new account, and start your application.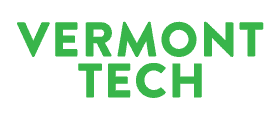 The Vermont Technical College offers an online associate's degree in Early Childhood Education with a focus on preparing students as childcare development specialists.
The degree focuses on educating professionals on the personal, intellectual, and social growth of children and preparing them for the Child Development Associate (CDA) certification process.
To be eligible for the Certification, you must have a high school diploma or GED, early childhood technical education, a site visit where professionals see you working with children, and a CDA professional portfolio.
For registration and enrollment into the program, you can contact Vermont Technical College at CEWDonline@vtc.edu or call (800) 442-8821 for queries or additional information.
Bachelor's Degree Programs in Early Childhood Education

Northern Vermont University is offering an online Bachelor of Science in Early Childhood Education which is a 5-semester program. This program has been ideally designed for those who want to work full-time in the future and obtain their license.
One of the biggest advantages of this program is that it is online so no matter where you are, you will easily be able to complete your degree. Before you apply to this degree make sure you have prior work experience with children, a GPA of 3.0 or higher, and an associate or bachelor's degree from an accredited institution.
Students who need a scholarship or financial aid, at Northern Vermont University, can reach out to T.E.A.C.H. and apply for the aid. If you need any help or have any questions regarding the degree you can contact the university at admissions@VermontState.edu.
Moreover, you can contact Student Administrative Services for support with scholarship and financial aid resources. Their contact details include StudentServices@NorthernVermont.edu or call at 802.626.6396.
Masters Degree Programs in Early Childhood Education

The Champlain College is currently offering Online Master's in Early Childhood Education which is ranked in the top 10 Online M.Ed. programs. This program is for students who believe in teaching and want to understand the perspective of teaching with a new point of view.
This Master's degree will engage students on a deeper level as educators and help them apply what they have learned to the professional field. Champlain offers a flexible study schedule so you can equip yourself with necessary skills for children's development.
The degree offers specialized courses that can help students focus on Special Education, Teaching, or Administration for Early Childhood Degrees. The degree at Champlain can be great at helping students connect with the childhood community in their area as well.
For application in this Master's Degree, select your enrollment type and choose the option of online application. For online college applications, visit https://apply.champlain.edu/online/CCO_CommunitiesCreateAccount and start your free application. For any questions and queries related to admission, you can email at champlainonline@champlain.edu.
Conclusion
If you're interested in pursuing an early childhood education degree in Vermont, the state is currently providing the best possible degrees and choices for educators to choose from. We have gathered highly ranked institutes for you so it becomes easier to enroll in an institution that suits best to you.
The options for on-ground institutions are vast and each of them offers learning environments for students that can contribute to their professional growth. Moreover, online institutions hold their own importance as many students these days want to manage with ease between their degree and profession. Whatever option that a student might want to opt for in Vermont, they will easily be able to pick what suits them the best.
Early Childhood Education Degrees in Other States