In the vibrant educational landscape of Massachusetts, a strong commitment to nurturing young minds and fostering their growth lies within the educational standards during early childhood. Massachusetts, located in the heart of New England, presents an engaging environment for future teachers.
The state offers many chances to start a fulfilling career journey in early childhood education because of its rich history, vibrant towns, and dedication to educational quality. Massachusetts is home to a wide range of institutions and platforms that provide thorough degree programs in Early Childhood Education, regardless of whether you prefer the traditional on-campus experience or the flexibility of online study.
By integrating theory and practice, these programs give students the tools to design supportive and exciting learning environments. Get ready to start on an engaging journey in an early childhood education as you prepare to mold young minds, arouse curiosity, and contribute to this magnificent state's educational field!
Early Childhood Education Degrees in Massachusetts- On-ground
Here's our guide to on-campus early childhood education degrees in Massachusetts!
Associates Degree in Early Childhood Education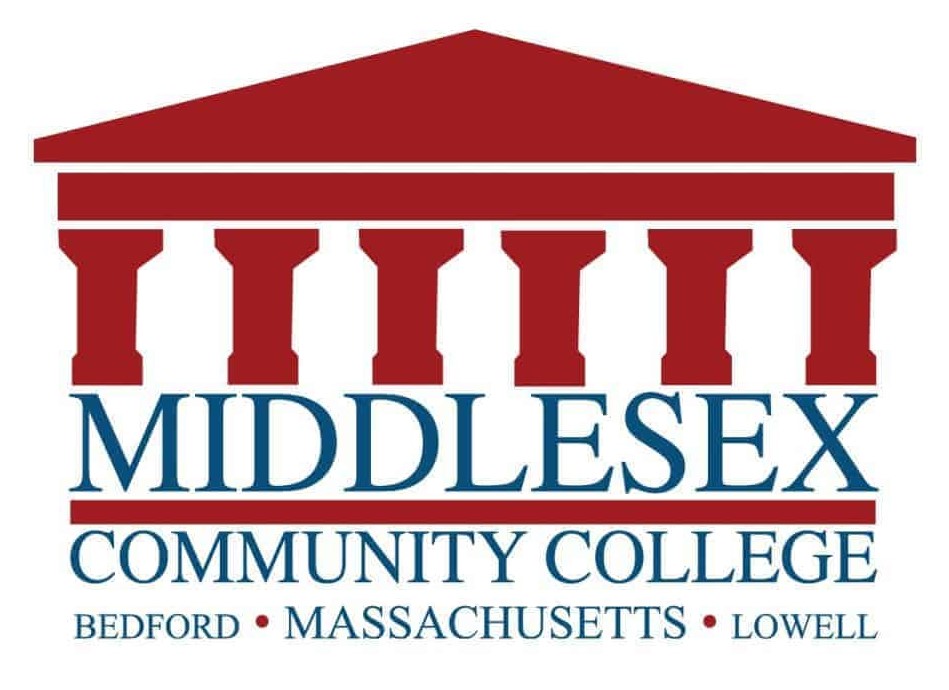 The Early Childhood Education program at Middlesex Community College trains students to be competent educators of children from birth to age eight. The curriculum puts a solid academic framework and practical field experiences in place while emphasizing 21st-century abilities.
The program focuses on establishing inclusive learning environments and all children's holistic development, especially those with special needs. This program strongly emphasizes fieldwork, which includes a minimum of 100 hours of fieldwork placements and observation, followed by a minimum of 200 hours of student teaching. This practical approach allows students to use their knowledge and gain valuable abilities.
Students can go to the college website and follow the application steps to apply to the Middlesex Community College Early Childhood Education program. The program can include extra costs for fieldwork.
Preschool teachers, teacher assistants, childcare center directors, and positions in inclusive early care and education settings are just a few job options for program graduates. Additionally, the degree improves the employability, professional competencies, and knowledge of people already employed in the sector.

The Early Childhood and Education Department at Bunker Hill Community College offers an Associate of Science (A.S.) degree in early childhood education. The curriculum gives students the information, instruction, and abilities required to work in social services, especially in early childhood development.
Essential subjects, including child development, family effects, and environmental variables, are covered in the curriculum. Bunker Hill Community College's Early Childhood curriculum department offers a thorough curriculum to prepare students for a fulfilling and influential career in the industry.
The curriculum combines in-class education with hands-on learning opportunities, including field assignments, so students can apply what they have learned in actual situations. Students gain critical abilities in curriculum creation, assessment, and classroom administration through these practical experiences.
Graduates of the curriculum are equipped to start working immediately as daycare providers, teaching assistants, or other positions in early childhood settings. You can pursue a bachelor's program in early childhood education or a related profession by transferring to four-year colleges where you will be well-prepared to continue your study.
Bachelor's Degree in Early Childhood Education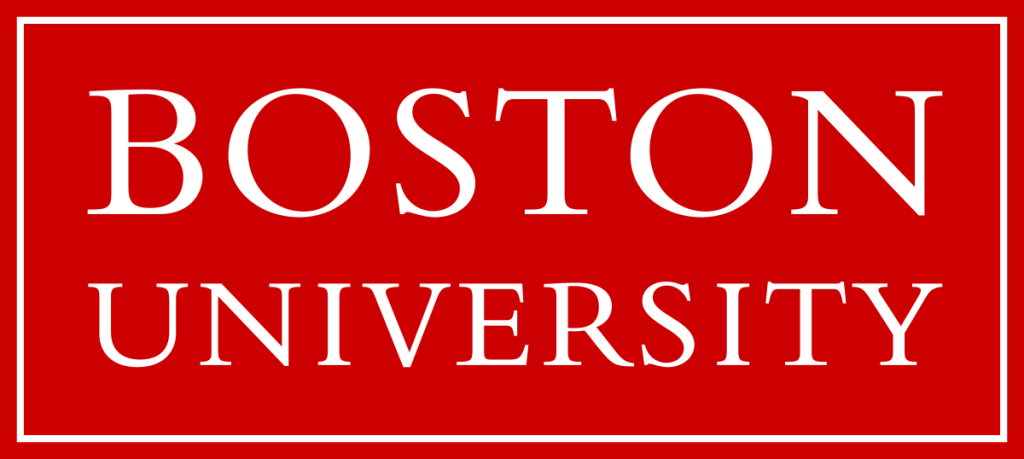 A Bachelor of Science (B.S.) in Early Childhood Education is available from Boston University's Wheelock College of Education & Human Development. Students who complete this degree are prepared to teach kids in preschool through second grade. The curriculum comprises courses in higher education, early childhood education, and the arts and social sciences, offering instructors of young children a well-rounded foundation.
Students in the Early Childhood Education program attend field-based courses that enable them to use their knowledge in various early childhood settings, including public schools, daycare centers, and childcare facilities in the Greater Boston area. These field experiences are monitored by knowledgeable faculty members who collaborate with the classroom teachers.
Candidates interested in Boston University's Bachelor of Science (B.S.) in Early Childhood Education program can get the necessary application documents and follow the instructions. Academic performance, resume, letters of recommendation, and any relevant professional experiences in the field of education are some requirements used to make admissions decisions.
Students who enroll in Boston University's Early Childhood Education program earn the theoretical understanding, practical abilities, and experiences necessary to succeed as early childhood educators. Graduates of the program are ready for rewarding employment in the early childhood education sector thanks to the program's emphasis on curriculum development, evaluation, cultural competence, and family engagement.

The bachelor major in Child Study and Human Development offered by Tufts University equips students with a solid background in comprehending children and youth, interacting with various groups, and conducting research on practical problems.
Through the focus of study or creating a personalized study plan in consultation with an academic advisor, the program enables students to concentrate on a particular area of interest. The elements that affect children's and families' well-being are thoroughly explained to students, who also learn how to put this information to use in real-world situations.
Candidates interested in applying can visit the university's website and adhere to the application requirements to apply to Tufts University's Child Study and Human Development program. Academic accomplishments, essays, certificates of recommendation, and extracurricular activities are considered while making admissions selections.
The curriculum prepares its graduates for various job pathways in industries like social work, education, research, counseling, and more. They could work for preschools, schools, charities, or governmental institutions, or they could go on to graduate school to study things like psychology, education, community work, or public health.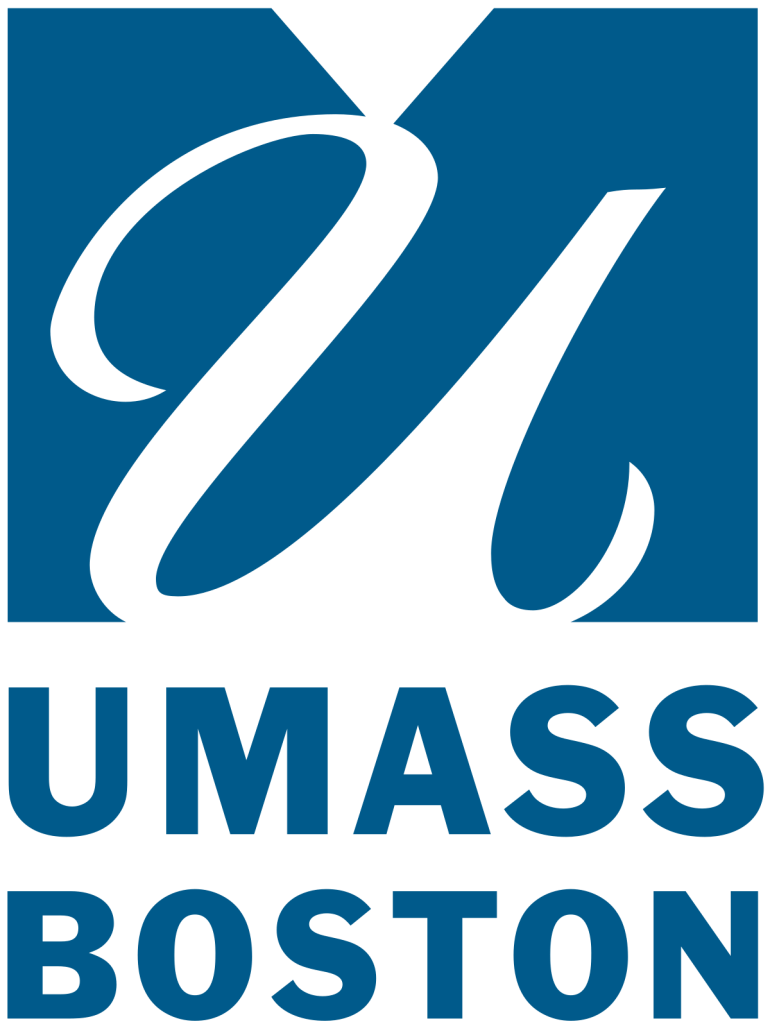 To prepare students for professions working with children and families in various educational settings, the University of Massachusetts Boston offers a Bachelor of Arts in Early Education and Care in Inclusive Settings (EECIS) program. Both existing practitioners and undergraduate students interested in the study of early childhood can benefit from this program.
Students who complete this program will be prepared to work with children from birth to eight years old in various settings. There are also public schools, after-school programs, early-intervention programs, and family child care.
The curriculum strongly emphasizes family and community involvement, curriculum creation, and inclusive practices. Through field trips, students can put their knowledge into practice and obtain practical experience in authentic environments. Students can follow the university's application procedure to apply for the EECIS program.
Early childhood educators at preschools and public schools, program leaders, early intervention experts, and family support program coordinators are just a few employment options for EECIS graduates. The curriculum gives graduates the information and abilities they need to improve young children's and their parents' lives in inclusive environments.

A Bachelor of Arts (Hons) in Childhood Studies from the University of Suffolk gives students a thorough overview of the academic field. The program focuses on the multidisciplinary nature of researching childhood and incorporates disciplines like sociology, psychology, education, philosophical theory, social policy, and health.
With the help of social science viewpoints, this interdisciplinary approach enables a complete examination of children's varied experiences. For students to choose from in their subsequent years of study, the BA (Hons) Childhood program provides three specialized tracks.
Pathway 1: "Disability, Health, and Wellbeing" looks at these topics from the perspectives of bio-psycho-social development, health, wellbeing, and disability.

Pathway 2, titled "Education," concentrates on early and primary education while also studying the guiding principles of professional practice and providing chances for hands-on learning.
Pathway 3, "Children, Rights, and Social Justice," focuses on the agency, rights, and empowerment of children and families while offering hands-on experience working with kids and families in various contexts.
Prospective students should visit the University of Suffolk website to apply for the program. To improve their employability and practical abilities, the university encourages students to engage in work or practice experiences suited to their particular circumstances.
Many employment opportunities are open to BA (Hons) Childhood program graduates. They can work directly with children and families in education, early childhood development, family assistance, social care, therapeutic settings, and nonprofit organizations. The curriculum prepares students for postgraduate certification, master's and doctorate studies, initial teacher training, and other graduate-level coursework.

An Early Childhood Education emphasis is available in the Bachelor of Arts in Education degree program at the University of Massachusetts Amherst. This curriculum leads to initial licensing in Massachusetts and prepares students to work with children in the PreK–2 age range.
The curriculum blends classroom instruction with practical application to help students build their knowledge and abilities in promoting children's learning. Subject matter expertise is prioritized in fields including History and Social Science, English Language Arts, Mathematics, Digital Literacy, Science and Technology/Engineering, Computer Science, Child Development, Special Education, and English Language Learning.
Master's Degree in Early Childhood Education

The Master of Arts in Child Study and Human Development program at Tufts University trains students to become researchers and practitioners committed to improving children's and adolescents' lives. Understanding kids' growth and how it affects multiple environments, including families, schools, and communities, is a critical component of the program. Students can collaborate directly with creative faculty members in small class sizes on multidisciplinary research projects.
Students can personalize their educational experience by selecting the applied and thesis tracks after their first semester. Additionally, they can focus on a particular area of child research and human development that interests them.
Those interested should visit the university's admissions website and complete the application process to apply to the Master of Arts program. Tufts University seeks passionate, driven people committed to learning about child development and positively influencing young people's lives.
Graduates of the program can choose from a variety of employment choices. Many students choose to work in developmental studies, child advocacy, family therapy, or curriculum design that focuses on children and human development. Others continue their education by enrolling in Ph.D. or licensing programs.
Students who complete the program will be prepared to succeed in various contexts, such as early intervention programs, charitable organizations, schools, healthcare facilities, research centers, and media organizations.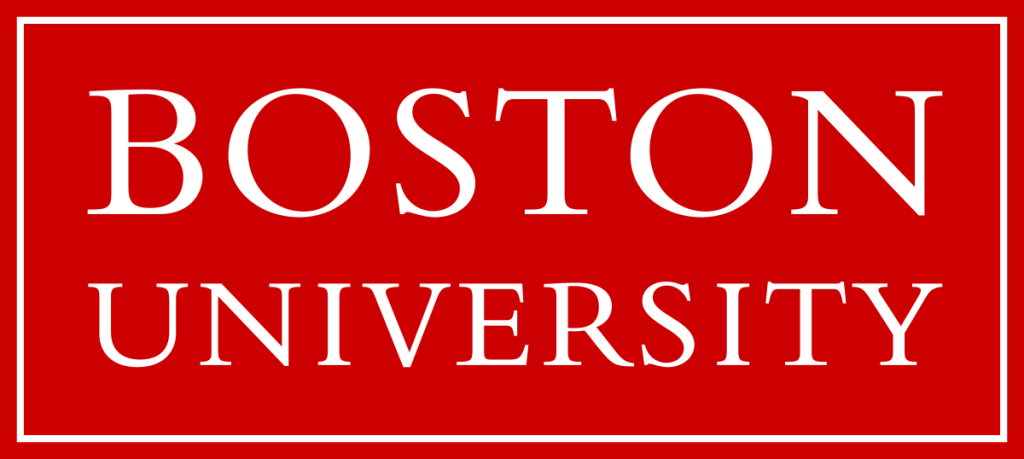 A Master of Education (EdM) in Early Childhood Education is offered by the Wheelock College of Education & Human Development at Boston University. This curriculum focuses on educating young children in preschool and early elementary school settings as it prepares students for jobs in early childhood education.
In addition to practical applications in curriculum design and instruction, the course material strongly emphasizes theories of child development and learning. Students can select between licensure and non-licensure tracks to fit their career objectives. The program is renowned for its rigorous requirements for teacher training and gives graduates a solid basis for success in early childhood education.

To apply for Boston University's EdM in Early Childhood Education program, prospective students should follow the admissions website and the instructions. Applicants must have a bachelor's degree and may also need to fulfill other prerequisites depending on the chosen route (licensure or non-licensure).
The EdM in Early Childhood Education program prepares graduates for various professional possibilities in the industry. They can pursue careers as teachers in public or private schools, offer early childhood programming in educational settings, provide educational services to families with young children, or assume leadership positions in early childhood education curriculum development or professional development.

The Master of Education (M.Ed.) in Child Study & Early Education is offered by the University of Massachusetts Amherst. The educational and developmental requirements of young children and their parents in early childhood education settings are thoroughly understood by the graduates of this program. Providing accurate assessments and efficient programming involves studying the kid individually and in groups, emphasizing cultural context.
Students from various backgrounds and early childhood education experiences, including those gained abroad, are welcome in the program. Because of this diversity, the learning environment is enhanced, and students can develop a more comprehensive grasp of early education and care in various circumstances.
Those interested in applying can do so through the Graduate School at the University of Massachusetts Amherst for the master's program in Child Study & Early Education. Professionals passionate about working with young children and positively impacting their educational and developmental journeys can gain a thorough foundation from the Master of Education in Child Study & Early Education at the University of Massachusetts Amherst.
Ph.D. Degree in Early Childhood Education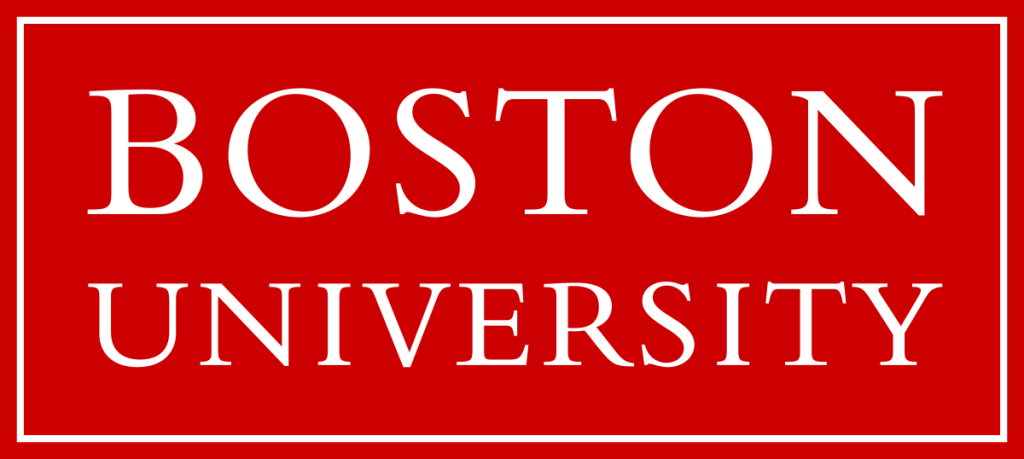 The Boston University Ph.D. in Developmental Science program is a demanding and thorough doctoral program that investigates human development across the lifetime. Early childhood development is heavily emphasized in this program. as it acknowledges the crucial role that early childhood experiences have in determining the course of human action.
Students in this program can focus on early childhood development and acquire comprehensive knowledge and proficiency in this sector. They also study different aspects of early childhood development, like intellectual, emotional, social, and behavioral development, through research, academic work, and hands-on learning. They delve into language development, socioemotional growth, self-control, play, and early schooling.
If interested, apply online to Boston University's Ph.D. in Developmental Science program through the Graduate School of Arts and Sciences. Give your contact information, academic records, a research-focused statement of purpose that highlights your interest in young children, letters of recommendation, and, if available, your GRE results.
Early childhood-focused Ph.D. graduates are well-prepared for academic positions, research organizations, policy organizations, and practical settings that work closely with young children and their families. They have the experience in research, information, and abilities to significantly advance our knowledge of and comprehension of early childhood development.

Through the Eliot-Pearson Department of Child Study and Human Development, Tufts University provides a Ph.D. program in this field. With the help of this doctoral program, students can conduct their research while working in agencies and organizations that support children, youth, and families. It also integrates developmental research and theory with practical application.
While keeping shared training objectives and typical milestones, the program is designed to offer individually individualized study plans. Students receive assistance from a community of academics as they prepare for their doctorates using the primary mentor-mentee approach.
The program combines intense research instruction, coursework, mentored experiences, and an applied internship to help participants become proficient in 10 other academic disciplines and experts in one particular area of knowledge.
Prospective candidates must submit an application fee, a resume/CV, a personal statement, official test results (if necessary), transcripts, three letters of recommendation, and an additional essay describing how cultural and contextual factors have affected their field of scholarly interest to be considered for admission. Each applicant is given special consideration during the admissions process, and their talents and potential for program success are assessed.
Graduates of the Ph.D. program are equipped to contribute to theory, research, policy, and practice in various contexts. The program's alums have advanced to work in academia, children's media, learning environments, policy fellowships, early childhood education, secondary and higher education administration, international consulting, and research firms or organizations.

An educational setting-specific Ph.D. degree in Children, Families, and Schools is available from the University of Massachusetts Amherst. A solid basis in the philosophical, historical, and cultural facets of learning and development is given to students through this program. Students conduct research and complete coursework that examines a range of subjects, including early intervention, teaching interactions, technology in the classroom, character development, and children with special needs and their families.
Ph.D. students can gain real-world experience outside of the classroom through field supervision and teaching assistantships in programs that prepare primary and early childhood teachers. These opportunities allow students to practice their knowledge and receive practical instruction in a classroom setting.
Candidates for the program must possess a master's degree in a relevant field, such as communication disorders, psychology, or education. It's also necessary to have previous classroom teaching experience. The applicant's academic background, research experience, and teaching credentials are considered during the admissions process.
Graduates have a variety of job options available to them after completing the program. Many seek out faculty posts in colleges and universities, where they may carry out ongoing research and instruct aspiring teachers. To help shape educational policies and practices, other people could assume leadership positions in preschool education. The Education Specialist degree is another alternative for students who wants to have a graduate degree without completing a dissertation.
Early Childhood Education Degrees in Massachusets- Online
Coming to online degrees, Massachusetts has multiple institutions offering these courses to accommodate students' diverse needs. Let's discuss this in detail!
Bachelor's Degree in Early Childhood Education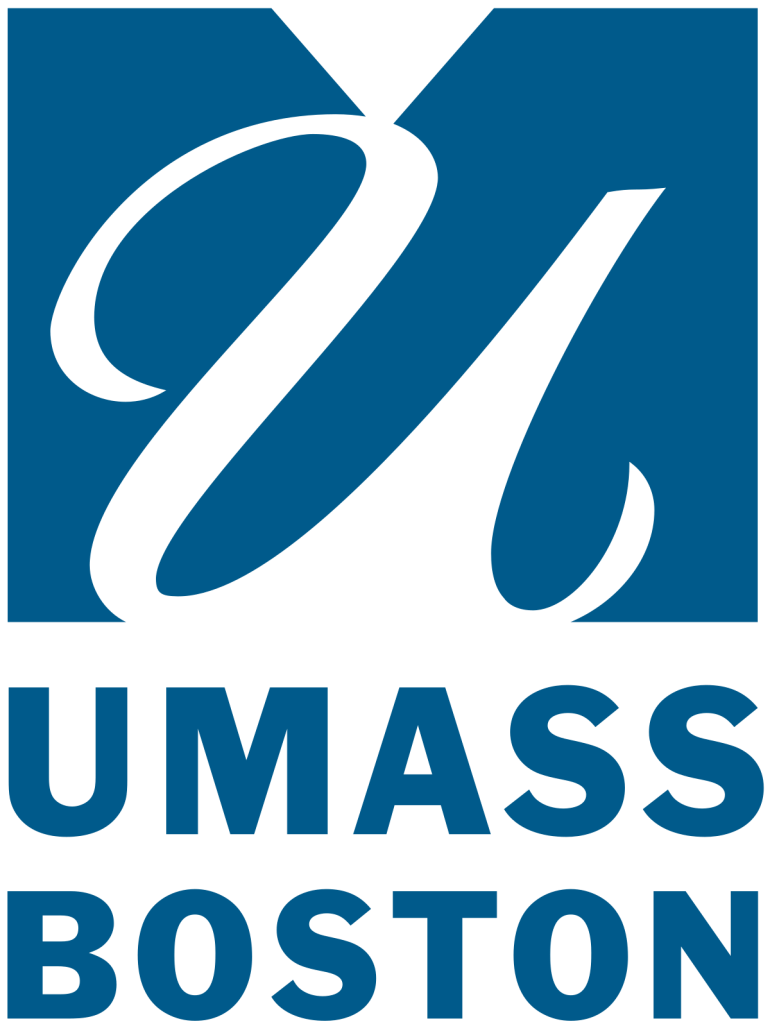 An online Bachelor of Arts degree in Early Education and Care in Inclusive Settings is available from the University of Massachusetts Boston. The University of Massachusetts, a recognized school, offers a top-notch online learning environment that enables students to work remotely while taking advantage of the university's knowledge in early childhood education.
The program strongly emphasizes preparing students to work in inclusive environments to assist the learning and development of all children. Important subjects like child development, curriculum design, assessment and evaluation, family participation, and developing inclusive learning environments are included in the course material.
Through fieldwork and internships, students can apply their knowledge in real-world situations while working with various children and families. Candidates can complete an online application through the university's website to enroll in the Online Bachelor of Arts in Early Education and Care in Inclusive Settings program. It is advised to check the university's website for specific application requirements and deadlines.
Graduates of the program are equipped for a range of careers in early childhood education and care. They can work as lead teachers, curriculum coordinators, program directors, early intervention specialists, family support professionals, or advocates for inclusive education. Graduates may work in various places, including government organizations, childcare facilities, public and private schools, and daycare centers.

The Early Childhood Education degree at Bay Path University equips graduates to work with Pre-K through grade 2 students who may or may not have impairments. Licensure and Non-Licensure are the two paths available in the curriculum.
The licensure track focuses on preparing students for Early Childhood Education public teaching licensure. Early reading, motor development, numeracy and science concepts, and social-emotional development are all covered in the curriculum. Students who complete the curriculum can obtain a Pre-K–2 first license from the Massachusetts Department of Elementary and Secondary Education.
The Non-Licensure route offers good practice working with young children in various settings. This track is intended for those pursuing graduate degrees in psychology and education. Students can acquire firsthand experience working with young children while also receiving a thorough understanding of early childhood education via the curriculum.
Students may submit an online application on the university's website for the Early Childhood Education program at Bay Path University. Official transcripts from previous educational institutions and a personal statement frequently require application prerequisites. It is advised to carefully read the university's specified application requirements and deadlines.
After completing the program, graduates of the Licensure track are qualified to apply for teaching positions in public and private schools, notably in Early Childhood Education settings. They can serve as exceptional education instructors, teachers in grades K through 2, curriculum coordinators, or school administrators.
Graduates of the non-licensure program can go on to study psychology and education in greater depth, which will prepare them for positions in research, counseling, or educational consulting.
Master's Degree in Early Childhood Education

For educators working with youngsters in the PreK–2 age group, Bay Path University provides an online Master's in Early Childhood Education (MSEd/EdS) program. Enhancing teachers' subject-matter expertise and instructional techniques is vital to the curriculum. Initial licensure, professional licensure, and non-licensure are the three options for the curriculum.
The curriculum covers Cultural diversity, teaching tactics, curriculum design, and assessment techniques. With flexibility for working professionals and preparation for educators to positively impact early childhood education, Bay Path University's online Master's in Early Childhood Education is a great option.
Applicants may use the admissions portal at Bay Path University to submit an online application for the Masters in Early Childhood Education program. The university gives Each applicant unique consideration, offering personalized assistance during the application process.
Various professional options are open to Bay Path University's Master in Early Childhood Education degree graduates. They may seek teaching positions in early education institutions like public or private schools, preschools, or daycare facilities.
Graduates of the program can also become program directors, curriculum specialists, or educational consultants, among other leadership positions in the industry. The curriculum offers a strong foundation for students looking to continue their studies and pursue Ph.D. degrees in education or similar professions.

A Master of Science in Education (MSEd)/Education Specialist (EdS) program in Elementary Education is offered online by Bay Path University. This curriculum thoroughly examines content and instructional techniques and is intended for instructors working with kids in Grades 1-6.
The program offers three options: Initial Licensure, Professional Licensure, and Non-Licensure, to accommodate various career objectives. Students have the flexibility and convenience to complete the program online, either full- or part-time. The program, which focuses on helping primary school pupils enhance their critical thinking abilities, includes lessons on curriculum development, teaching strategies, assessment techniques, and classroom management.
Through the Bay Path University website, applicants can submit their applications for the program online. A resume or CV, personal statement, and personal information are all prospective students need. During the application procedure, there may also be an interview.
The Master's in Elementary Education program prepares graduates for various careers in the education industry. They can work as primary school teachers in public or private institutions, as curriculum experts, instructional coordinators, education consultants, or Ph.D. candidates. Graduates of the program will have the knowledge and abilities necessary to influence the educational development of elementary school kids positively.
Ph.D. Degree in Early Childhood Education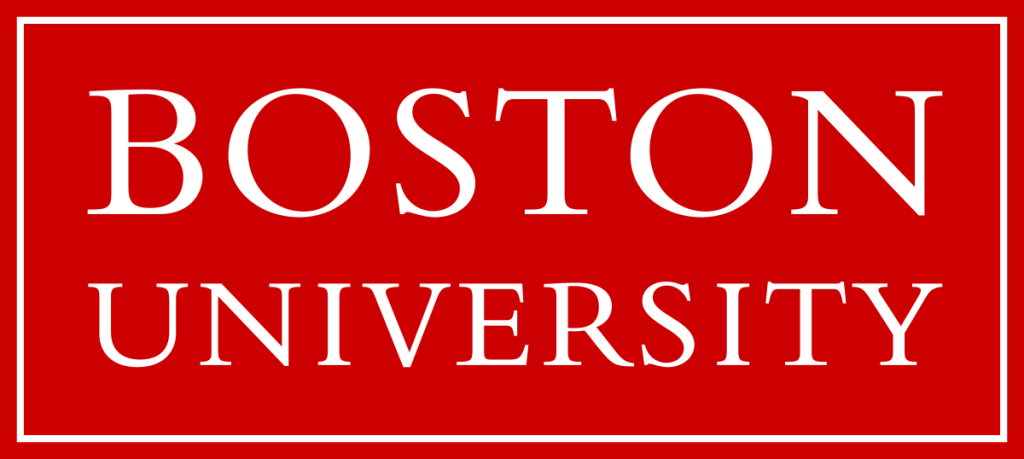 The Department of Psychological and Brain Sciences at Boston University provides a Ph.D. specialization in Developmental Science. This program is acknowledged as one of the nation's most innovative and rapidly expanding training initiatives.
Boston University's graduate program in developmental science offers students additional training in developmental psychology with a focus on early childhood. The prominent professors in this program have financing from illustrious institutions, including the Simons Foundation, the National Science Foundation, and the National Institutes of Health.
The Developmental Science program allows students to do original research using various approaches in various developmental domains. The curriculum strongly emphasizes how basic developmental science should be integrated with practice and policy. A vital component of the program is collaboration, which fosters alliances with regional, international, and national organizations.
Boston University requires transcripts, letters of recommendation, and a curriculum vitae for the Ph.D. specialty in Developmental Science admission process. Visit the Boston University website to learn more about the requirements and deadlines for each application type.
Graduates with a Ph.D. in Developmental Science specialty have various professional options after completing the program. Academic institutions, research facilities, governmental bodies, non-profit groups, and the business sector may all meet this description.
Graduates can pursue careers as researchers, educators, consultants, policy analysts, or program directors, which will increase their knowledge of developmental science and positively influence human development outcomes.
Conclusion
Massachusetts has top-notch Early Childhood Education degree programs that equip teachers to have a long-lasting impact on the lives of young children. These programs highly value inclusive learning settings and holistic development, giving graduates the knowledge and abilities to deliver high-quality instruction.
Graduates have various career options, such as teaching in public or private schools, working in administration, conducting research, and developing curricula. Massachusetts embraces online learning platforms to increase access to early childhood education by offering flexible and convenient interactive and individualized learning experiences.
Massachusetts invests in the education and growth of its youngest learners with a solid commitment to high-quality programs and initiatives, guaranteeing a better future and fair opportunities for all kids.
Visit also:
Early Childhood Education Degrees in Other States