Many colleges or universities in New Hampshire offer a wide range of degrees related to early childhood education. Are you ready to jump into the early childhood field? If yes, there are several options for you. All programs are reliable enough to provide a promising career along with the skills and knowledge that helps to create a positive impact on children's life.
The state offers multiple degree options, from associate's to Ph.D. degrees, to help students achieve their career goals. You can select your degree according to your skills are requirements. All colleges offer a world-class education with many other perks. Some of these colleges offer an online program for those who don't want to visit colleges or universities daily. In this article, we will explore New Hampshire colleges and universities that offer the next level of education with practical experience.
Early Childhood Degrees in New Hampshire- On Ground
Here's a list of institutions offering early childhood degree programs in New Hampshire!
Associates Degrees In Early Childhood Education

Granite state college is located at 25 Hall St, Concord, and offers an associate of science in early childhood education. The course offers extensive knowledge to help students start their careers in this field. Students can explore topics such as child development, curriculum planning, classroom management, etc. These practical experiences are invaluable in developing the necessary skills, confidence, and understanding of the challenges and rewards of working with young children.
The program comprises 60 credit hours requiring general and significant subjects. A minimum GPA of 2.0 is required for graduation. Moreover, you must attend 16 credits at the campus to complete the program.
Throughout your studies, you engage in collaborative projects and participate in professional development opportunities that connect you with fellow educators and experts in the field. These experiences foster community and support, allowing you to gain insights, share best practices, and continuously improve your teaching skills.

Great Bay community college is located in Portsmouth, New Hampshire. This college offers an exceptional degree in childhood education with endless perks. This program provides a solid foundation and extensive knowledge in early childhood.
The Early Childhood Education program also emphasizes the importance of collaboration and community engagement. You'll have the chance to connect with fellow students, educators, and professionals in the field, expanding your network and gaining valuable insights. They believe in the power of collective wisdom, and through group projects and discussions, you'll learn from your peers' diverse perspectives and experiences.
Great Bay Community College's Early Childhood Education Associates in Science program is your gateway to a fulfilling career in this vital field. Join us and become part of a vibrant community dedicated to nurturing the potential of every child and shaping the future of early education.

Manchester community college is located at 1066 Front St; Manchester offers an associate in science in early childhood education. At Manchester Community College, they believe in the power of hands-on learning and immersive experiences.
You can enter real-world early childhood education settings through internships, practicums, and field placements, working alongside experienced educators and engaging with young learners directly. These practical encounters will deepen your understanding of classroom dynamics and ignite your creativity and adaptability as you learn to meet the diverse needs of each child.
The program offers students part-time or full-time access to the degree requirements. It comprises 60 credit hours that must be completed within the four semesters. You need to fulfill the institution's requirements to complete the program.

With a combination of child development theories with immediate field practices in well-designed childcare centers, the Nashua Community College offers an associate degree to help students grow. Also, the course outlook is designed to provide students with different certifications in early childhood education.
This program teaches you how to deal with children from birth to 8 years. Faculty members are dedicated and experts in the field of early childhood education. They constantly monitor students' activities and assist them in the right way.
Nashua community college follows the NAEYC Professional Standards. Students must fulfill the NH Early Childhood Level 5 Teacher Credential requirements. Students must follow the background check and fingerprinting procedure to ensure they are free from any criminal convictions, as the New Hampshire Department of Education states.
Bachelor's Degree in Early Childhood Education

Granite State College understands how crucial early childhood education is and how it affects a child's future. They provide a thorough Bachelor of Science (BS) program in Early Childhood Education to equip students for fulfilling employment in this area.
The program is designed for people seeking job options in early childhood care settings. Their courses will provide you with the abilities and knowledge you need to be successful in your chosen field, whether it be early childhood education or child care.
The BS program's curriculum adheres to the guidelines established by the National Association for the Education of Young Children. It indicates that you can have confidence that your education at Granite State College complies with professional standards and equips you to give young children top-notch care and instruction.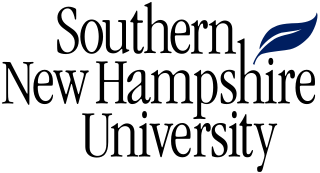 Here's Southern Hampshire University, a well-known institution known for offering a Bachelor of Arts in Education. The program emphasizes the value of inclusive practices and cultural competence. Upon completing the program, you'll be well-prepared to embark on a fulfilling career as a licensed early childhood educator.
Let's discuss some degree details! While opting for this degree, students can choose multiple concentrations, such as:
Early childhood education
Elementary Education
Early childhood special education
Students learn how to establish learning environments that respect and promote diversity and how to come up with specific plans to cater to the requirements of kids.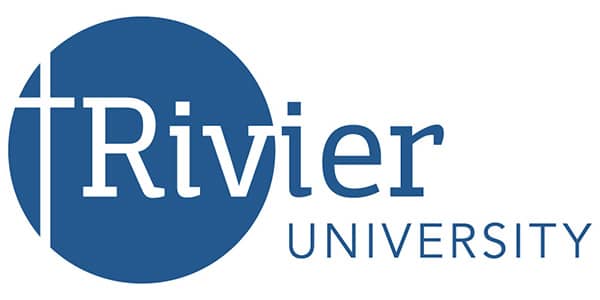 At Rivier University, education is the cornerstone of a better future. The Bachelor of Arts in Early Childhood Education program gives you practical experience and teaching skills to excel in this rewarding field.
Their program's chance for students to get valuable, practical experience through observations and student teaching is one of its hallmarks. Your ability to apply what you've learned in the classroom to actual situations will help you make the connection between theory and practice. It's a priceless experience that will equip you for the difficulties and rewards of working with young children.
You might use this to investigate your interests and gain knowledge in a field related to your early childhood education studies. This minor will expand your knowledge and help you become a more well-rounded educator, whether your study area is psychology, language arts, or science.
Master's Degree in Early Childhood Education

Acknowledged by the National Council for Accreditation of Teacher Education, Plymouth State University is known for offering an extensive Master in Education degree in special education. From assessment, learning, and classroom management to instructional strategies, students can learn in all aspects to gain in-depth knowledge.
To graduate from this program, students need to complete 36 credit hours with almost a B grade in all subjects. Besides this, you can choose the following options:
General Education with K-12 certification
Master in Education(1Year) with K-12 certification
Master in Education in general, special education
Masters of education in special education without certification
If you want to join this program, there are specific requirements that you need to follow. First, the student completed an undergraduate degree in K–3, K-6, K–8, K–12, 5–12, or 7–12 teacher certification. Moreover, a student needs 33 credits for enrollment in this Master's program.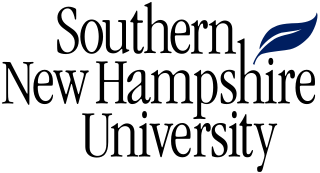 Southern New Hampshire University recognizes the significance of early childhood education and its impact on a child's future. To help you succeed in this sector, they provide a Clinical Master of Education in Early Childhood and Special Education program that goes above and beyond.
People who are interested in assisting young children in realizing their full potential should apply to this program. It offers thorough training in both early childhood and special education, equipping you with the knowledge and abilities necessary to help kids with various educational challenges. The program's emphasis on clinical experiences distinguishes it.
You'll have the chance to use what you've learned in actual situations through hands-on practice. This experiential learning strategy ensures you're ready to handle the difficulties of working with young students. This degree will allow you to improve kids' lives and prepare you to get your Early Childhood Special Education (birth to age 8) and Early Childhood Education (pre-K to grade 3). Your employment alternatives will be numerous and rewarding with these credentials.

Early childhood education is the focus of a Masters of Education program offered by the University of New Hampshire. Teachers, administrators, and other early childhood professionals who wish to improve their professional skills and increase their career options should enroll in this advanced course of study. This program offers flexible electives that enable you to add teacher certification to your master's degree whether or not you already hold a teaching certification.
The University of New Hampshire additionally provides dual certification in early childhood special education and general education. That implies you'll have a wide range of skills to help all different kinds of learners.
The curriculum's material complies with widely accepted recommendations from groups like the Council for Exceptional Children (CEC) and the National Association for the Education of Young Children (NAEYC). It also complies with the requirements for New Hampshire State Teacher Certification.
P.H.D. Degree in Early Child Education

The University of New Hampshire offers a Ph.D. in education focusing on early childhood education. This program prepares educators and scholars to address the hurdles and difficulties in early childhood education. In addition, the Ph.D. program is a golden ticket for students who are passionate about learning new advancements and want to practice in early childhood. The program provides a comprehensive and interdisciplinary curriculum that integrates research, theory, and practical application to develop leaders and change agents in the field.
Within this program, you must work with the faculty members in curriculum and teaching education. You can make individual study programs and collaborate with the committee to make core courses for children.
Research is essential in the Ph.D. program, so UNH offers different opportunities to conduct research with the help of faculty members or independent scholars. They arrange seminars and events where aspirants meet with faculty members and other professionals in the early childhood field.
Early Childhood Education Degrees in New Hampshire- Online
Here's our list of top institutions offering online early childhood education degrees in New Hampshire!
Associate Degree In Early Childhood Education

This Community College (MCC) is a public community college in New Hampshire offering an online associate of science degree in early childhood education. The associate degree has been affiliated with the national association of young children. This program typically spans two years and equips students with the necessary knowledge and skills to work with young children in educational settings.
Being an online degree, it offers benefits to students worldwide. You can take virtual classes from the comfort of your home. The program includes everything from child engagement and interactions to curriculum activities.
However, to obtain the most precise and recent information on the college's particular program offers, admissions standards, associated prices, or available financial aid, it is imperative to conduct research and get in touch with it directly. If you complete this degree successfully, then this can open various doors for you. Graduates can start jobs in preschools, daycare providers, assistants, and many others.

The Community College at NHTI Concord understands the value of early intervention and support for young children with impairments. Their online Associate of Science in Early Care and Education for Young Children with Disabilities program is created with this in mind, giving you the information and skills needed to affect their lives significantly.
You'll get the chance to discover best practices through this program for facilitating kids' access to welcoming environments and unstructured learning situations. Working with early childhood educators and other specialists who have received extensive training will help you at every turn.
But classroom instruction is only one part of it. This program's emphasis on practical training is one of its distinctive features. You'll immediately be exposed to different educational environments, like early intervention programs and preschool special education. Your learning journey will be even more exciting because of the practical experience that enables you to apply your newly acquired knowledge in actual situations. The curriculum also contains assignments related to your studies, ensuring you consistently use what you have learned in class.
Bachelor's Degree In Early Childhood Education in New Hampshire- Online

The online Bachelor of Science in Early Childhood Education program at Granite State College is designed for students passionate about pursuing a vocation in early childhood care settings. The information and abilities needed to work as qualified early childhood educators and childcare workers are provided by this extensive program.
This major stands out for its model curriculum, which adheres to the high criteria established by the National Association for the Education of Young Children (NAEYC). Graduates of this program will get the coveted Early Childhood certification from the Child Development Bureau of the New Hampshire Department of Health and Human Services. This acknowledgment confirms their skills and provides access to intriguing prospects in the industry.
Enrolling in this program gives you helpful information and access to many professional prospects. Graduates may work as preschool teachers, childcare facility administrators, and early interventionists or pursue further study to achieve leadership positions in the industry.
Master's Degree In Early Childhood Education

The online Masters of Education in Special Education program offered by Plymouth State University is created to give teachers the abilities and information necessary to impact kids with exceptionalities positively. This program guarantees that you will obtain a top-notch education because it is linked with the Council for Exceptional Children (CEC) standards and accredited by the National Council for Accreditation of Teacher Education (NCATE).
You will study a variety of competencies that are crucial for special education teachers throughout the courses. You will learn about efficient teaching techniques adapted to each learner's needs, from classroom management to assessing student needs.
The instructors at Plymouth State University are qualified experts who cover essential subjects like child development, language learning, instructional strategies, special education law, and more.
One might take numerous routes to enroll in Special Education at Plymouth State University. You can opt for the MEd General Special Education program with K–12 Certification or a Master's degree in Special Education without certification. The One-Year Intensive MEd General Special Education program is an alternative for students seeking an intense learning experience in less time.

The University of New Hampshire provides teachers, administrators, and early childhood practitioners with a course of advanced study. The Masters in Early Childhood Education program increase professional competence and open up new employment opportunities for individuals.
Their extensive program curriculum, created to adhere to the standards established by the Council for Exceptional Children (CEC) and the National Association for the Education of Young Children (NAEYC), makes it unique. They support an all-encompassing education strategy considering typical development and special education requirements.
Your busy schedule can be accommodated through flexible enrollment options. They work hard to make it easy for you, whether you enroll in full- or part-time programs, on-campus or online courses. The course also offers electives that can meet the requirements for teacher certification if that is something you're interested in doing in addition to getting your master's.
Conclusion
Many colleges and universities in New Hampshire offer a degree and associate's program in early childhood. These courses and programs are essential if you want to do something for young children. In these courses, you will get a deep understanding of the challenges and hurdles in early childhood. Once you complete your degree in this field, there are many jobs you can apply for. Graduates can start careers as preschool teachers, in daycare, and in many other fields.
By obtaining an Early Childhood Education degree in New Hampshire, individuals can shape the future by nurturing and educating the next generation, fostering their development, and setting them on a path towards success. For associate to P.H.D. degrees are offered in New Hampshire in the early childhood field. Another benefit is that they also offer online courses, so if you want to go to university only sometimes, you can take admission in online courses and start your degree. Every university has its importance and facilities, so you can select a university or college according to your desire and make your career shines with a high-quality education.
Early Childhood Education Degrees in Other States