In the State of Kentucky, government officials, along with the commissioner of education, Jason Glass, have recognized the requisite of early childhood education for an auspicious future in the US. Over time, they adopted new techniques that ensured a better learning environment for young minds.
To secure the future of a state nearly the size of Iceland, it is highly important for parents and instructors to have more than enough knowledge to educate developing minds.
This article exhibits the importance of early childhood education and lists the institutions that offer professional degrees in the State of Kentucky.
Early Childhood Education Degrees in Kentucky
Following are the universities that are currently offering degree programs in early childhood education in a live and campus based environment.
Associate Degrees in Early Childhood Education
BlueGrass offers students the opportunity to learn the cognitive developmental stages of children by directly working with them and aiding them in enhancing their mental and physical skills. In this way, these future teachers will be able to make the right decisions when dealing with: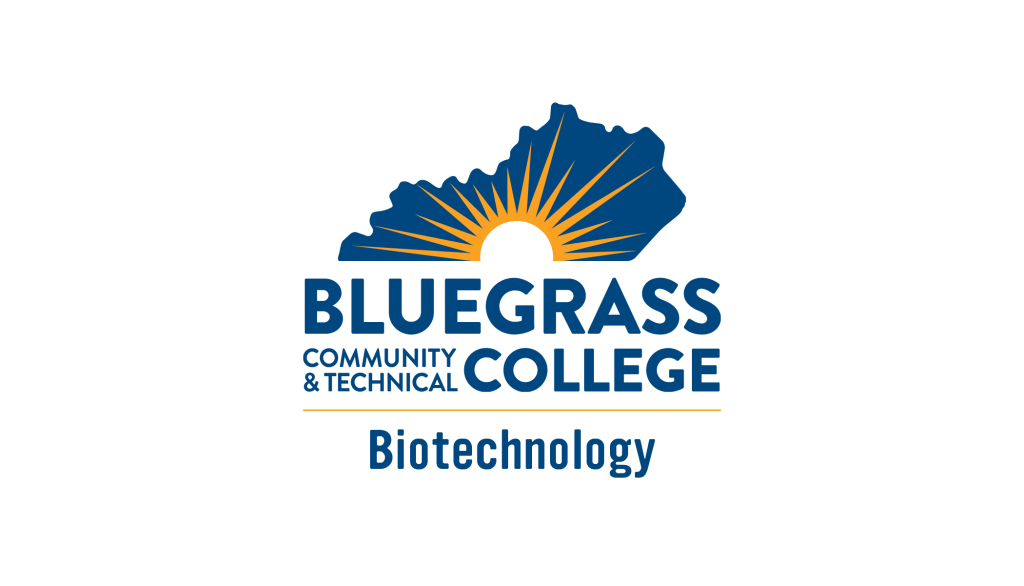 Mental development stages of the children.
Academic planning.
The role played by the family in the lives of young minds.
Eligible students who have their major in Interdisciplinary Early Childhood Education in both the fall and spring semesters can also get scholarships on their tuition fees awarded by KHEAA.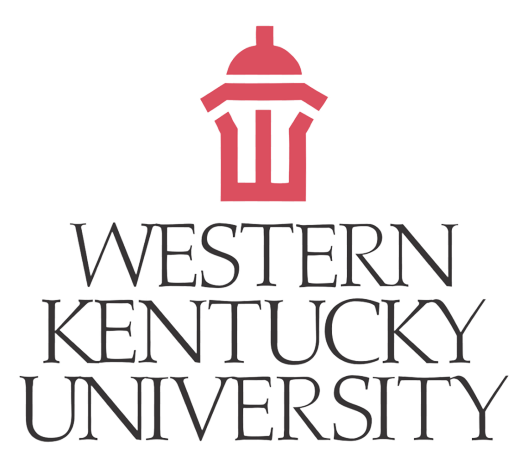 With over 20,000 students, Western Kentucky University offers highly demanding programs for students who wish to pursue their dream of becoming a sane educator and guardian not only for their own but other children as well. It allows the students to go into the field and get in touch with children.
The environment at WKU plays the most significant role in developing the skills of the students and making them a teacher with a better understanding of children's learning styles and development stages. This program gives a detailed overview of the basics of ECE. The students are taught the latest techniques to understand the way the children act and understand things in a better way.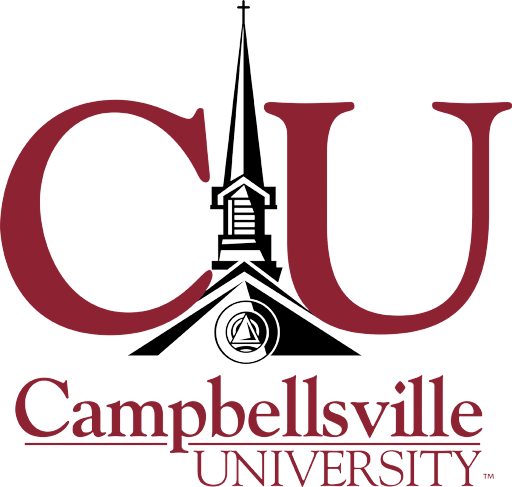 Kentucky-based private Christian Campbellsville University was founded in 1906. Since its initiation, it has produced a high number of graduates that are playing a vital role in the progress of the United States. Just like the other institutes, it has also acknowledged the importance of Early Childhood Education.
Campbellsville University offers an Associate degree in Early Childhood Education which has a 62 credit hours time span. This degree focuses mainly on the mental development, health, safety, and nutrition of young children. The students are taught the stages that occur during the development of the brain of children.
Bachelor's Degree in Early Childhood Education
Following are the institutions that offer Bachelor's degrees in Early Childhood Education: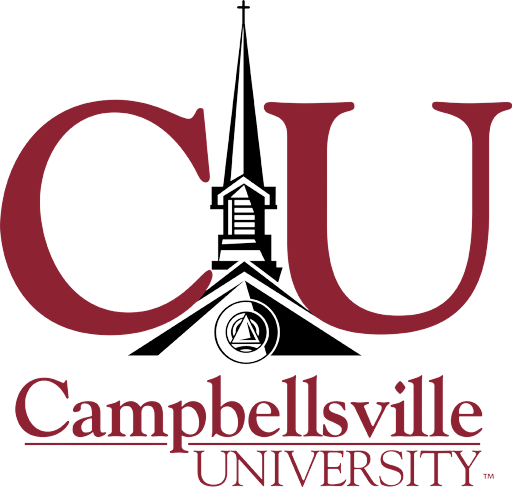 Campbellsville University offers both Associate's and Bachelor's degrees in Interdisciplinary Early Childhood Education. It has a 72-credit hour time span. This degree aids in giving students insights into kids' mental growth and development stages. It also helps the students understand the way children perceive things, which ultimately results in the development of effective teaching methods for the students.
It aims to train the students before they begin their academic journey officially from the schools by teaching them in a preschool environment. The course outline of this degree has emphasized the development, mental growth, and basic rights of kids. It also assists in making a suitable environment for students with specialties. The development of skills in the kids is also a vital part of this course.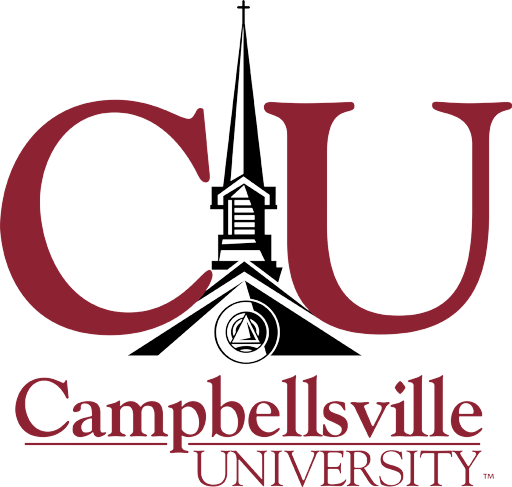 This 4 year undergraduate program consists of ECE combined with the Montessori education. Basic concepts of ECE are taught along with the philosophies of Montessori education. Techniques and methodologies used in Montessori education are also emphasized in this program. The program has two portions. One deal with Montessori education, and the other with ECE. The Montessori portion mainly consists of principles laid down by Maria Montessori. Except that other topics involve the cognitive growth of kids. The stages through which the mind of a kid is developed are also taught here. Moreover, the students are also being taught how to observe the behaviors of kids.
After successfully completing this program, students will be qualified to teach as Early Childhood teachers. After graduation, the following are the careers available for the graduates:
● Lead Teachers in Preschools.
● Early Childhood Centers.
● Montessori Schools.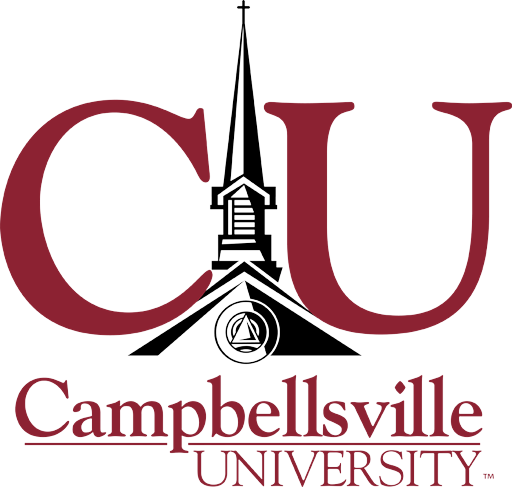 Those students who are willing to pursue a career in ECE with a specialization in Montessori Education can opt for this undergraduate program. This program is like an amalgam of ECE rules and Montessori education principles. This program is offered only to give students a solid start in their ECE teaching career. It has a detailed curriculum that will surely result in students having a better understanding of what they are studying. Montessori principles will be taught to the students along with topics like children's mental growth and development stages and ages, children's nutrition and health, and their safety as well.
To understand the mentality of kids, subjects involving the psychology of kids were also added to this program. Not only that, but practical experiences are also given much importance in this program, and students are instructed to apply what they are learning in real life.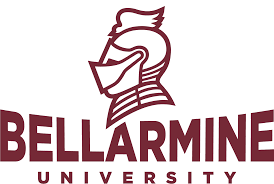 Based in Louisville Kentucky, this 70 years old Catholic University named after Saint Robert Bellarmine offers graduate, second degree, and graduate programs in Business, Communication, Education, Nursing, Physical Therapy, and Health. When it comes to early childhood studies, it offers a bachelor's of art in education that results in teacher certification in Elementary, Middle School, Secondary, and Special Education.
The environment of Bellarmine University ensures a bright academic future. In order to cope with the obstacles in teaching, the strong liberal arts background and field based experiences come to rescue the students. For a student to become a certified teacher in Kentucky state, he is compelled to pass the PRAXIS test. Bellarmine got a 99% pass rate on this test in 2022.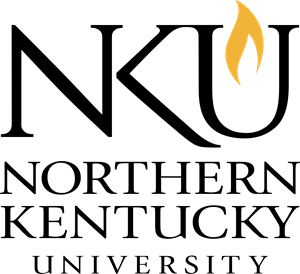 Northern Kentucky University offers a Bachelor of Arts in Early Childhood Education that has a number of positive aspects for the students. Beginning with its high-standard educational infrastructure, quality education is guaranteed. The program is designed to help students tackle the problems they might face in their careers. Because of NCATE accreditation, programs here at NKU are cooperatively more effective. The main thing that makes NKU stand tall among the other programs is the professional development that it provides. Students are practically trained to have knowledge of planning curriculum, handling classrooms, and the growth of children. A comparatively higher ratio of opportunities to get direct experience from the field is available to the students here at NKU.
As to the reputation of this ECE program at NKU and its high demand, students have great chances of pursuing their dreams by getting their desired jobs. The environment at NKU has positive effects on students, which results in a better future for those students who have graduated from NKU. This plays a crucial role in molding the future of the students as well.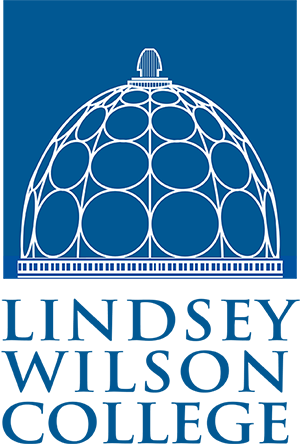 Lindsey Wilson College offers a Bachelor of Arts degree in Elementary Education. Since Lindsey Wilson College is recognized by SACSCOC, therefore its standard of education can not be questioned. Since the course outline of Elementary Education at Lindsey Wilson College is deeply detailed, therefore, the students here have knowledge of almost all the aspects along with the much-needed skills to be a successful teacher. After graduating, students have a good grip on other subjects like language arts, social studies, math, and others as well. Lindsey Wilson College encourages students to have in the field because experience guarantees a higher probability of getting hired soon after the degree.
All factors aside, the teaching staff at Lindsey Wilson College is actually the main reason behind its worth. Teachers teaching the students of Elementary Education know what they're doing. Besides teaching, they guide and motivate the students as well. Students graduating from Lindsey Wilson College have the following careers available right after their graduation:
● Elementary School Teachers.
● Expert of Curriculum.
● Instructional Coordinators.
● Educational Administrators.
Often the probability of a student from Lindsey Wilson College getting the job is boosted by the program's accreditation. Keeping in view the crucial role played by Elementary education in a student's life, this program is so designed to help the students in making younger students what they always wanted to be.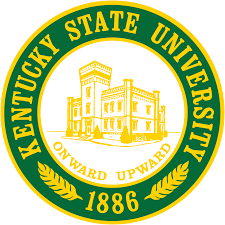 The Kentucky State University KSU offers a Bachelor of Arts degree in IECE. This program is mainly focused on training the students to deal with kids having specialties or those who have a risk of developing abnormalities that may affect their mental development from their birth up to five years of age. Just like Lindsey Wilson College, it is also accredited by SACSCOC, ensuring high-standard education. The highly detailed course outline at KSU prepares students to deal with any challenge that may pop up in their teaching career. In this field of Early Childhood Education, theoretical experience is nothing without practical experience so all the institutions offering ECE programs focus on field-based experiences. Because when students work in field placement and internships, they get the opportunity to apply their knowledge in real life and check for its outcomes.
The culture of any area plays a vital role in how we perceive things when we are exposed to them for the first time. Keeping this in view, the University prepares the students on how to cope with young kids from different cultural backgrounds in such a way that they don't feel isolated. The students are trained to understand that they are going to be the ones who will be responsible for ensuring a bright future for the young kids. This is because all mental concepts are developed in the early 5-6 years of age. So, teachers are required to take good care of the kids to ensure a better future.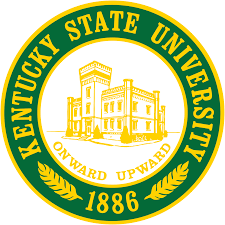 Kentucky State University also offers a Bachelor of Arts degree in Childhood Development and Family Relations. The KSU takes an aggregated approach while dealing with the studies involving the development of children and their relationships with family. As of this, the students get all the knowledge required to tackle the mental, emotional, physical, and economic issues of the children. Another notable aspect of the programs is that it gives practical experience the highest priority. Students are required to put all of their knowledge into the field to know the results. This prepares the students for their teaching profession in the most effective way. Another noteworthy thing here is that KSU teaches the students to accept new cultures, peoples, and new identities. In this way, families belonging to different cultures won't hesitate when looking for a teacher for preschooling their kids.
Not only the children but the students after graduating from KSU are also able to deal with the family problems of the young minds as well. In this way, teachers can formulate cooperative societies. The program here at KSU not only teaches you about ECE but, in fact, also gives you some additional skills as well like researching, communicating effectively, curriculum planning, and ethical practices. The career options available to KSU graduates are:
● Child Development Center.
● Early Intervention Programs.
● Family Support Agencies.
● Social Services.
● Community Organization.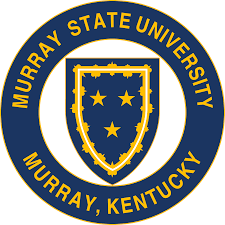 Murray State University offers Bachelor of Arts or Bachelor of Science in Elementary Education programs. Like Lindsey Wilson College and Kentucky State University, Murray State University is also accredited by SACSCOC. This means that there is no compromise on the standard of education in this institute. But when dealing with the programs offered for Elementary Education they have accreditation from CAEP. An all-inclusive course outline for this program is being offered by the University that plays the vital role in preparing the students for their teaching careers. This program includes the following subjects:
● Language Arts.
● Mathematics.
● Science.
● Social Studies.
● Fine Arts.
As a part of their programs, students are made to teach in real elementary schools so that they know what the world is going to offer them. Moreover, in this way, they can make a solid strategy for their careers. By getting exposed to a real teaching environment, they get more understanding than theoretical knowledge.
The staff members of Murray State University, when combined with its high-standard programs, students get guaranteed growth. The experienced teaching staff of KSU plays a vital role in guaranteeing a better future for the students.
Master's Degrees in Early Childhood Education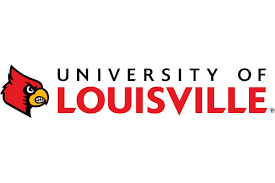 The University of Louisville is now offering the degree of Masters in Arts in Teaching Elementary Education. The University offers this program to only those students who have a Bachelor's degree in subjects except Education and are willing to be certified teachers at Elementary Schools. This program gives students a strong base for teaching with the latest teaching methods, theories, handling curriculum, and formulation of curriculum. Students are trained to observe the growth of young minds, which aids in teaching those young minds. Just like the other universities, the Masters of Arts program here also highlights the importance of having field experience.
The students are being trained in a real environment so that they can have an idea of what they will be facing in their careers. Moreover, in this way, they can also practice their concepts here. The environment plays a vital role in encouraging students' growth. They learn a lot by working alongside their peers and highly qualified teaching staff. This Institute is developed in such a way that it gets eligible for the Kentucky Teaching Certification. The students, soon after their graduation, are qualified to seek initial teacher certification in elementary education. This program opens a number of doors for the students. These doors lead them to teaching positions in both public and private institutes, traverse leadership roles, and be a part of educational research.

University of Kentucky (UK) offers the degree of Master of Education (M.Ed.) in the Interdisciplinary Early Childhood program. Students are being trained to teach students beginning from their birth until they're 5 years of age. New techniques are being introduced to deal with the young minds. All the topics that are somehow connected with the early development of the children are involved in this program. The universities encourage the students to have field experience as well by allowing them to work directly with the children and their families. Another noteworthy thing here is the collaboration of professionals from different fields of life, like professionals from special education, early childhood education, etc. In this way, the students have the best opportunity to learn and grow their skills.
Another noteworthy thing about the University of Kentucky is that it emphasizes the importance of research. This factor makes the student do research on almost everything before giving their final word on it. Through research, they also understand the behaviors of the students in their developing stages. During their stay in the UK, the students are prepared to leave a positive impact on the lives of young minds. They are also being trained on how to provide family support to those students who are not getting it.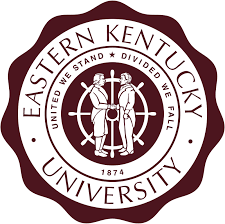 Eastern Kentucky University offers the degree of Master of Arts in Education: Special Education – Interdisciplinary Early Childhood Education program. Just like the other institutes, EKU's Master's degree in Education: Special Education – Interdisciplinary Early Childhood Education is mainly focused on preparing the students on how to deal with infants and toddlers from birth till they are 5 years old.
The all-inclusive nature of the curriculum here at EKU ensures that the students have knowledge of all the techniques that can come in handy while training the young minds. When high-quality education gets combined with in-field experience, the results stand tall from the rest. Students are being told by EKU to apply what they learned in real life. For this, they are allowed to work directly with the kids. The programs allow professionals from different disciplines to collaborate with each other and pass on valuable information to others. In this way, they learn cooperation and teamwork.
The program also develops the habit of assessing those kids having abnormal development or any specialty separately. In this way, the students get special attention from the teacher, and this is necessary for those facing difficulties in their developmental stages. This led to the introduction of Individualized Education Plans in schools. The involvement of families is also of high importance in cases of special education and preschool education. During their development stages, the students are being trained on how to cooperate with their families and play a positive role in the family.
Early Childhood Education Degrees in Kentucky- Online
The following universities offer online Degree programs in early childhood education.
Online Bachelor's Degrees in Early Childhood Education
Campbellsville University offers the degree of Bachelor of Science in Early Childhood Education program online. This format was basically introduced for those individuals who wished to get their degree but at the same time had some responsibilities on their shoulders. So, in order to give them flexibility, an online program was being offered by Campbellsville University. Even though it's online but still due to the accreditation with SACSCOC, high quality education is guaranteed. The only difference between online and physical programs is their nature. Except for this, all other factors are just the same. Whether it's the curriculum or the teaching styles of the teachers, there is no difference. The same curriculum is being taught online. The students doing this program online are also encouraged by the university to apply their skills and concepts in real life because this experience is everything. Through this practical application, they learn to observe the behaviors of the kids and treat them accordingly.
The highly experienced faculty of CU teaches the students online, which in turn makes it easier for the students to learn and memorize everything. The teachers have tons of practical experience with which they can easily deliver their message to the minds of their students. The students doing their degree online have the same career opportunities just like the ones who visit the university daily to get knowledge.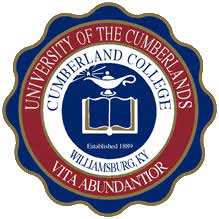 The University of the Cumberlands offers an online degree of Bachelor's Degree in Interdisciplinary Early Childhood Education program. In order to provide convenience to students by making them study at their own place and pace without any boundaries of time, the University of Cumberland introduced this online program for Bachelor's degree in IECE. In order to help the students in pursuing their dream of becoming highly qualified teachers, the university has developed a curriculum that is highly detailed and has all the necessary topics for becoming a certified teacher. These topics include:
● Child Development.
● Curriculum Design.
● Assessment.
● Family Engagement.
● Inclusive Practices.
The accreditation of the Southern Association of Colleges and Schools Commission on Colleges (SACSCOC) ensures that the university offers high-quality education to its students. Students after graduating from here have the following careers options:
● Pre-School Teachers.
● Early Interventionist.
● Child Care Administrators.
● Program Coordinators.
● Advocates for young children and families.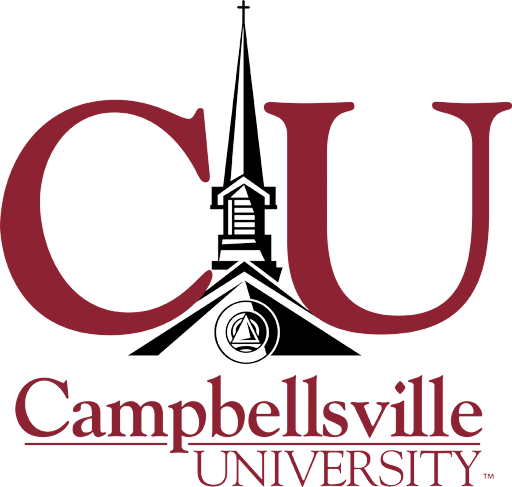 Campbellsville University offers the online Bachelor of Science in Interdisciplinary Early Childhood Education program. Keeping in view the changing trends of the world, Campbellsville University decided to offer an online format for the Bachelor of Science in Interdisciplinary Early Childhood Education program. This was mainly focused to provide convenience to those students who were not able to visit the university daily and those who have other responsibilities on their shoulders as well. It has been highly valued due to its accreditation with SACSCOC. This suggests that the university doesn't compromise on its quality of education.
The course contents for both the online and physical program is the same which means that the students learning online have the same opportunity to learn the basics and complexities of the field just like those studying it on campus. The curriculum gives them a deep knowledge of understanding children's behaviors and their developmental stages and ages. Practical application of the concepts is mandatory for all the students whether they are studying online or on campus. This is because, by practical implementation of one's knowledge, the students get to know all the necessary information required before beginning the journey of teaching.
Graduates have the following opportunities right after their graduation:
● Pre-school teacher.
● Primary Interventionists.
● Program controller.
● Curriculum experts.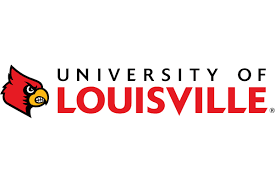 The University of Louisville offers an online Bachelor of Science in Interdisciplinary Early Childhood Education. Families' Financial instability often results in students not being able to complete their studies as they have to keep working to survive. So, in order to make it possible for those students to accomplish their goals and get their desired jobs, the university introduced this online program to facilitate them. Because of this, students are now able to study anytime and at any place.
The same all-inclusive course curriculum of the University of Louisville ensures that the students learn all the minute details of this discipline. This makes it possible for the students to perform better in their teaching careers. In this way, they understand the requirements of young minds and the methods through which they can be taught effectively. Since it is accredited by the SACSCOC therefore its quality of education cannot be questioned. The highly experienced teaching staff of UL is the most beneficial factor for the students here. With their experience, they bring new techniques and methods to effectively understand and develop the minds of young kids.
Online Master's Degrees in Early Childhood Education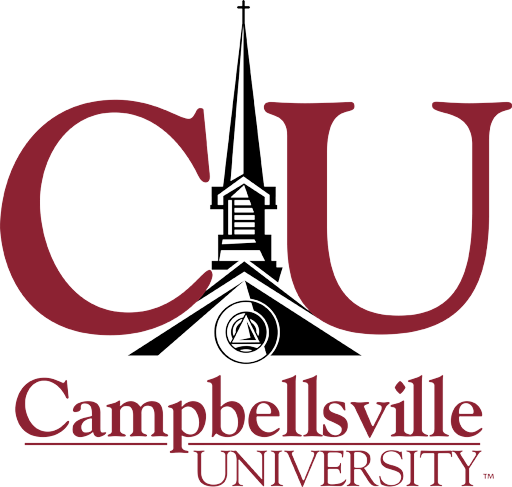 At Campbellsville University, the degree of Master of Arts in Teaching in Interdisciplinary Early Childhood Education (P-K) is also offered in an online format. It is aimed to train the students to cope with kids from birth to 5 years of age. They are being taught to observe the activities of the kids and meet the requirements of the little minds. To eliminate the physical restrictions, CU introduced this program in an online format. In this way, students can get their degree even by not visiting the campus for a single day. It aids those students who, because of financial instability or any other issues, are not able to visit the campus daily.
Just like the other institutes, high-quality education is guaranteed which makes the students of today, the best teachers of tomorrow. The basic techniques used to analyze the growth of children both mentally and physically are taught in this program. This leads to a better understanding of the little minds by the teachers. This better understanding secures the future of those tiny human beings. As we know, our future relies on what we learn and perceive as a kid so this is always the most crucial stage of a person's life and is needed to be dealt with carefully.
As of this online program, you get an all-inclusive curriculum with a deep analysis of each topic being included. Although the course is much wider but yet the most important topics are: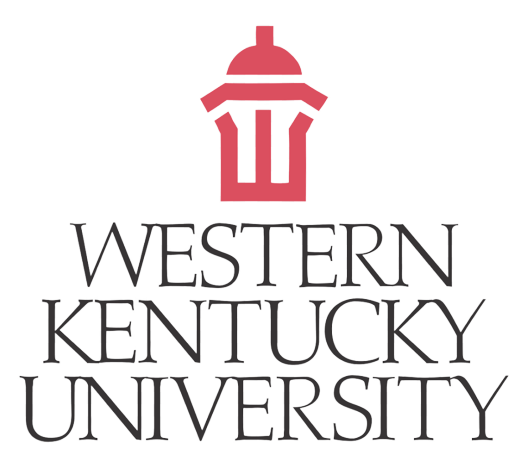 ● ECE.
● Teacher Leadership.
● Curriculum Formulation.
● Controlling the Environment of a Classroom.
● Instructional Leadership.
After going through all these topics here is a list of skills that the students get:
● Better teaching methods and plans.
● Child development.
● Leadership practices.
Moreover, this program also focuses on training the students for the taking in the available leadership roles that are accessible in their school or area. This is mainly aimed at enhancing the capability of a teacher to positively influence the students.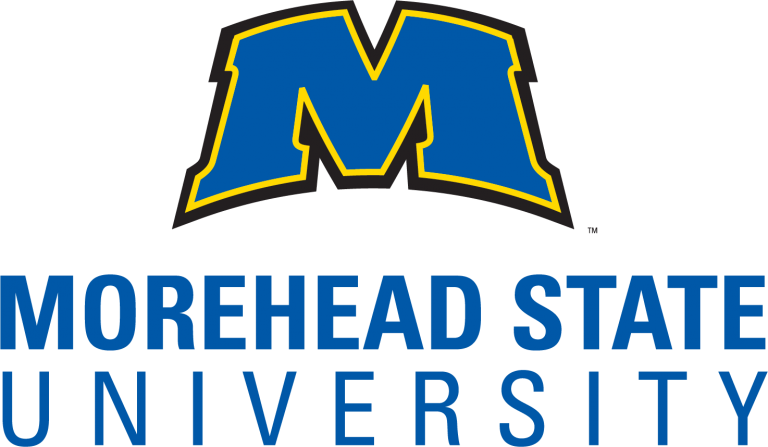 Morehead State University offers a program to assist students in becoming eligible for teacher licensure in ECE. After the successful completion of the program, the students get qualified to apply for primary teaching certification in ECE. This acts like a barrier through which only those candidates pass who are eligible to begin their teaching journey in an ECE environment.
Moreover, the students also have the opportunity to move forward in their careers in ECE. It is because of the fact that the students get the latest studies and information, which can surely play an important role in improving their teaching methods, leadership capabilities, and their understanding of kids' mentality. This will surely give the students enough chances to go further in their careers.
Conclusion
Now is the time for you to go for your passion and join the highly reputed community of teachers by opting one of these programs. We have done our job by informing you about all the programs that are being offered for Early Childhood Education. Now, it is up to you where you want to see yourself.
Visit also: