Iowa, a state in the upper midwestern region of the United States, is well-known for its dedication to delivering great education to its inhabitants, beginning with the first steps of a child's academic path. The state's commitment to early childhood education reflects its understanding of its critical role in building the groundwork for a child's lifelong learning and achievement. In this article, we will look at the entire landscape of early childhood education in Iowa, including degrees, programs, curriculum, and entrance standards that help to shape future generations.
These programs provide teachers with the information and abilities to establish engaging learning environments for young children. Iowa offers a variety of educational options to accommodate unique needs, ranging from associate degrees to bachelor's degrees and even advanced degrees. Prospective educators study creative teaching practices, child development theories, and effective classroom management strategies in these programs. Furthermore, students get practical experience through internships and field placements, enhancing their abilities to encourage young learners' social, emotional, cognitive, and physical growth. Let's explore unique and various programs in Iowa in early childhood education.
Early Childhood Education Degrees in Iowa- Onground
A few institutes offering on-ground early childhood education degree programs are mentioned below:
Associate Degrees in Early Childhood Education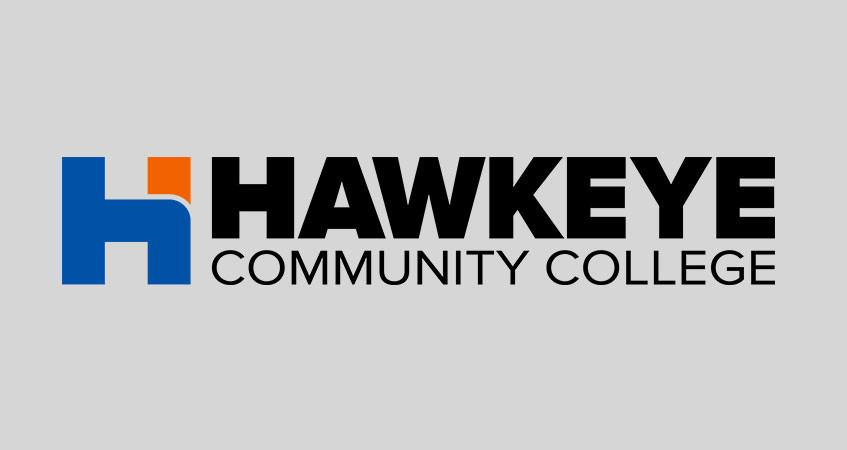 Hawkeye Community College's Associate in Applied Science (AAS) in Early Childhood Education program is designed to equip students for a rewarding job nurturing the growth and development of young children. It is important to note that while Hawkeye Community College's program curriculum meets the educational requirements for licensing or certification in Iowa, the college has not assessed if it fits the requirements of other states.
If you are interested in working outside of Iowa, it is recommended that you contact the appropriate state agency. They can give you detailed information on the state's licensure or certification requirements. Each state may have its own set of standards and rules for persons pursuing licensing or certification in the field of early childhood education. As a result, it's critical to contact the proper agency in the state where you intend to operate to learn about the precise standards you must meet.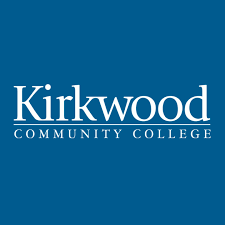 Pursuing an Associate of Applied Science (AAS) in Early Childhood Education at Kirkwood Community College will provide you with valuable knowledge and skills. The program seems to strongly emphasise practical experience through participation in various community early childhood programs. The classes in this program are designed to equip you with a solid foundation in child development, nutrition, safety, and appropriate childhood curriculum and environments. This comprehensive knowledge will be essential in providing quality care and education to young children.
One of the advantages of the AAS track is that it allows you to graduate and enter the workforce directly after completing the program. This means that you'll be able to apply your newly acquired skills and start making a difference in the lives of children and their families sooner. Overall, the Kirkwood Community College Associate of Applied Science (AAS) in Early Childhood Education appears to be a well-rounded program combining theoretical knowledge and practical experience.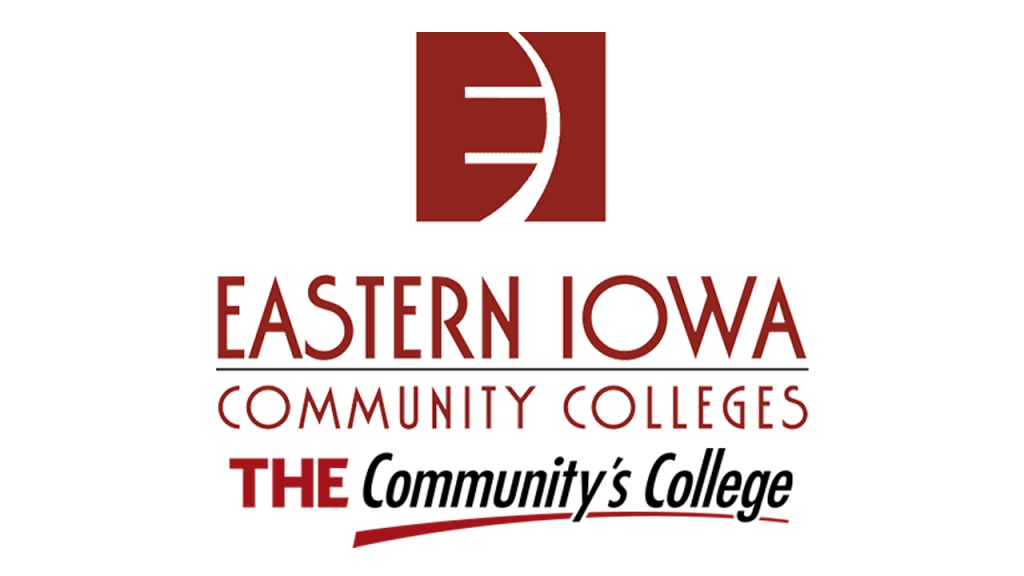 The Associate in Applied Science in Early Childhood Education program at Eastern Iowa Community College aims to equip students with a solid foundation in early childhood education. The program combines theoretical knowledge with practical experiences to prepare students for a career in this field.
Throughout the program, students can expect a combination of classroom lectures, hands-on learning activities, and on-site practical experiences. This diverse approach allows students to understand early childhood education comprehensively. By providing meaningful on-site practical experiences, students can apply their knowledge in real-world settings. This practical component is essential for developing practical skills, such as lesson planning, classroom management, and child guidance techniques.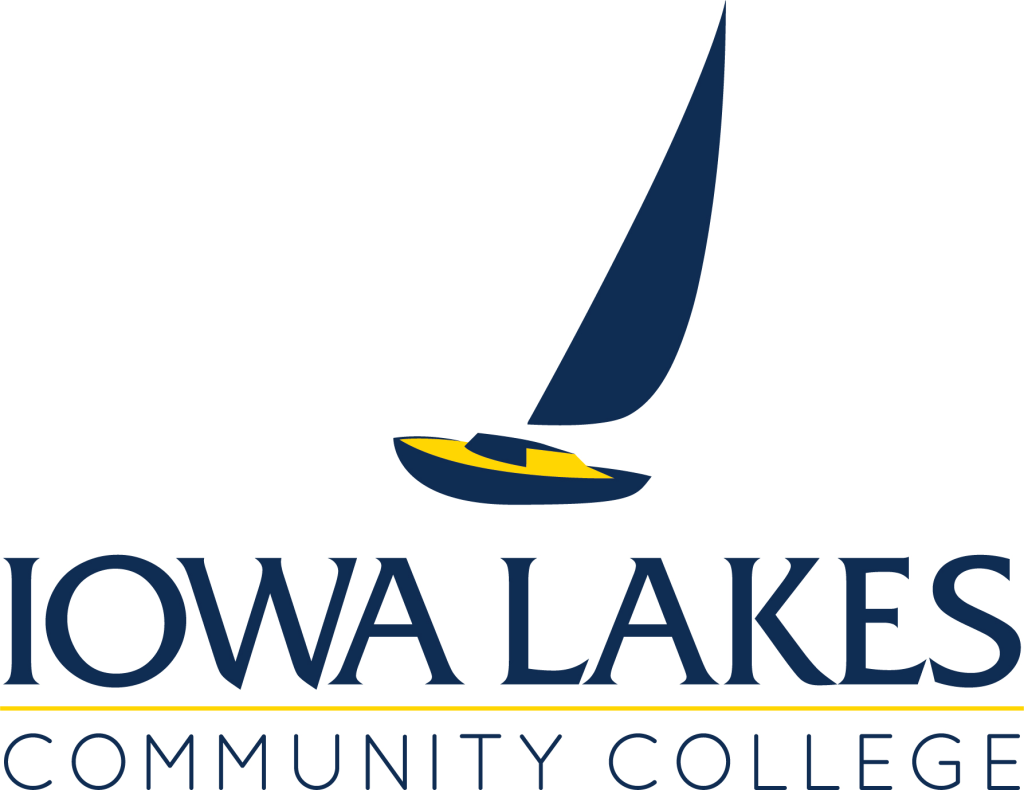 The Associate in Applied Science (AAS) in Early Childhood Education program at Iowa Lakes Community College is designed to prepare students for early childhood education careers. The program offers a combination of field experiences and various coursework options. Students will receive practical experience in early childhood settings, allowing them to apply what they have learned in the classroom to real-world problems. Coursework in child growth and development, curriculum planning, childhood guidance, and child health, safety, and nutrition supplement this hands-on experience.
In addition to specialized early childhood education courses, the program also focuses on general education. This helps students develop broad background knowledge in English, math, science, and social sciences. It's worth noting that the curriculum adheres to the Professional Preparation Standards of the National Association for the Education of Young Children (NAEYC).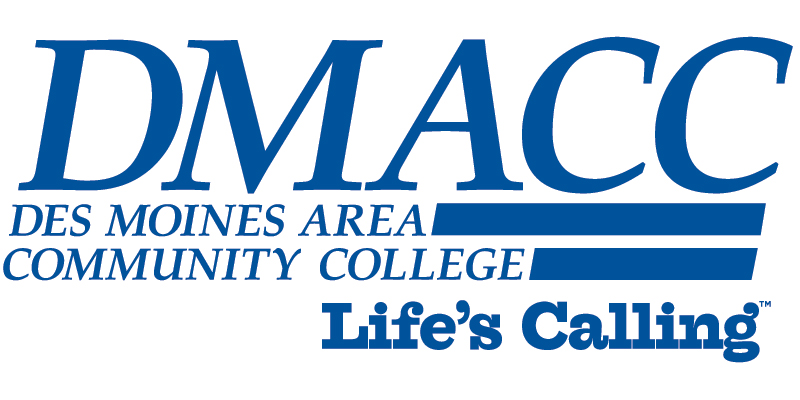 The Associate in Applied Science in Early Childhood Education program offered by Des Moines Community College (DMACC) aims to build upon the skills acquired in the Early Childhood Education diploma program. It also provides a broader education background through general education courses. One of the program requirements is participation in the DMACC Child Development Center.
To complete the lab courses, students must possess essential skills such as maintaining awareness, demonstrating stamina, responding quickly and appropriately to changing needs, and ensuring children's safety. The program further enhances competence in early childhood education through coursework in various areas. These include building relationships between home, program, and community.
Bachelor's Degrees in Early Childhood Education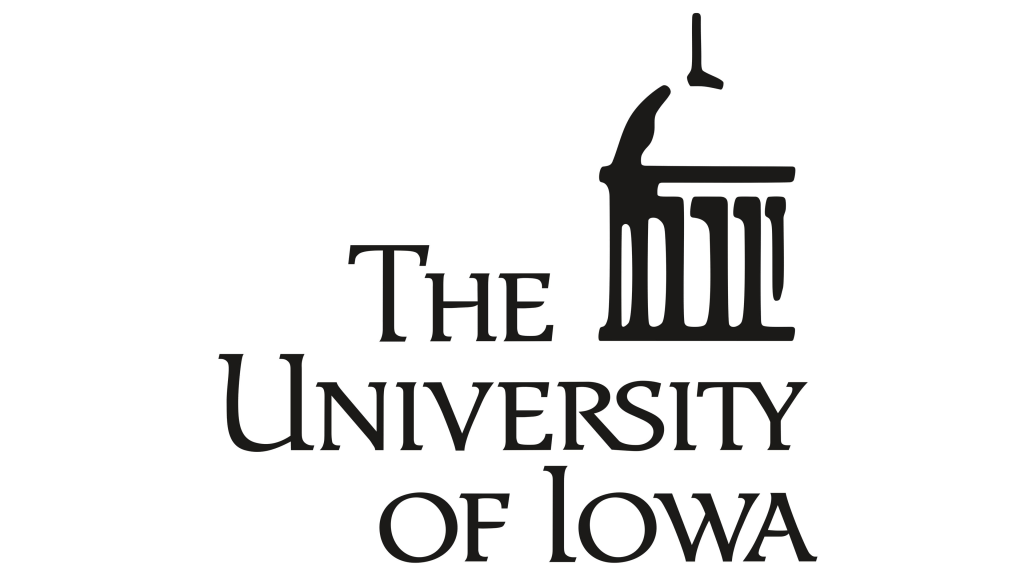 To earn the degree, students need to fulfill all requirements for the elementary education major and the Teacher Education Program (TEP), which includes completing student teaching. The Bachelor of Arts in Elementary with a Focus on Early Childhood Education at the University of Iowa requires a minimum of 120 semester hours (s.h.) of coursework.
If students pursue the combined BA with the special education subprogram and the MA (Master of Arts) in teaching and learning with the special education subprogram, they must fulfill the elementary education requirements. This combined program allows students to specialize in elementary and special education. In addition to the major requirements, all BA students must complete the GE CLAS Core regardless of their subprogram or specialization. The GE CLAS Core refers to the General Education Core Curriculum requirements set by the College of Liberal Arts and Sciences (CLAS) at the University of Iowa. These requirements ensure that students receive a well-rounded education by taking courses in various disciplines outside their major field of study.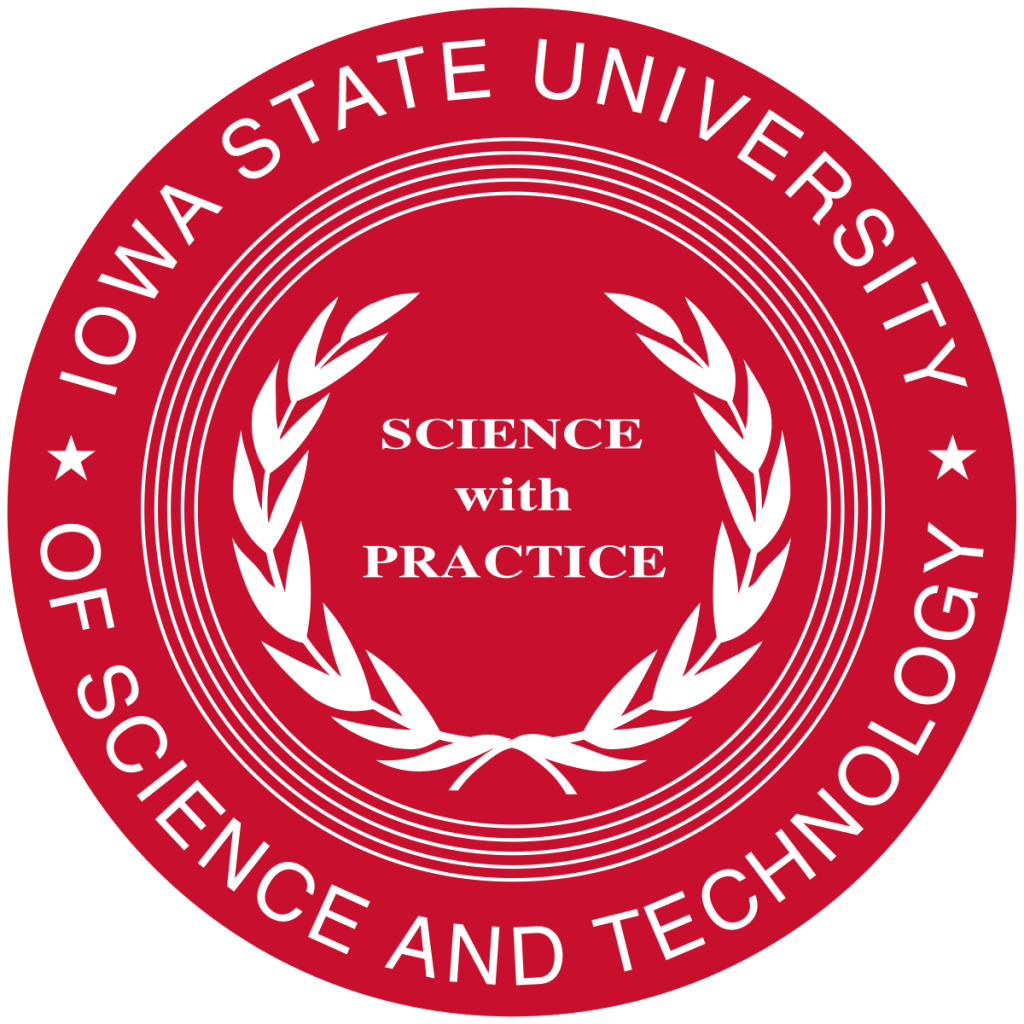 The Early Childhood Education (ECE) program at Iowa State University is designed to prepare graduates for a career in teaching young children and collaborating with their families. This program is jointly administered by the Department of Human Development and Family Studies and the School of Education. Upon completing the program, students are awarded a Bachelor of Science degree.
The ECE curriculum aligned with the standards for candidates to pursue a teaching endorsement in PK-3, Inclusive Settings. This endorsement allows individuals to teach both general and special education for children from birth through third grade.
Graduates of the program have various employment opportunities in both public and private agencies or schools. They can work in early childhood classrooms ranging from preschool to third grade or in home-based programs. The program equips students with the necessary skills and knowledge to effectively teach and support young children and their families.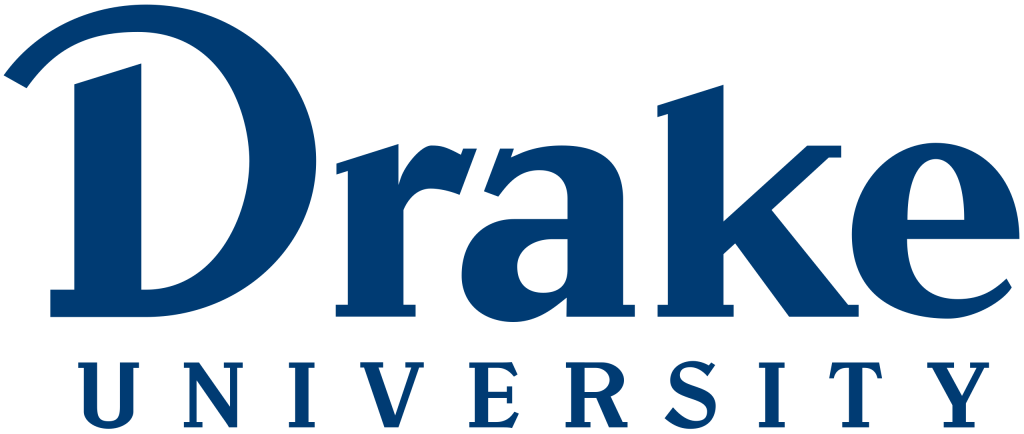 Drake University offers a Bachelor of Science in Elementary Education with a Concentration in Early Childhood Education. This program is designed to prepare students for a career in teaching at the elementary level and provides the necessary coursework and experience. The School of Education is dedicated to promoting leadership and excellence in education. They emphasize the importance of academic reflection, collaborative learning, and social justice in their teaching and learning practices. The faculty and staff are committed to developing strong systemic leaders who advocate for their students and engage in reflective teaching practices.
Field experiences and student teaching are integral components of the program, allowing students to apply their knowledge in real-world settings.
Upon completion of the program, graduates will be eligible for initial teacher certification at the elementary level. They will have the necessary skills and knowledge to create engaging learning environments, effectively communicate with students and parents, implement evidence-based instructional strategies, and assess student learning.
Master's Degrees in Early Childhood Education
In Iowa, numerous institutes offer on-campus Master's degree programs in Early Childhood Education. Here are a few examples: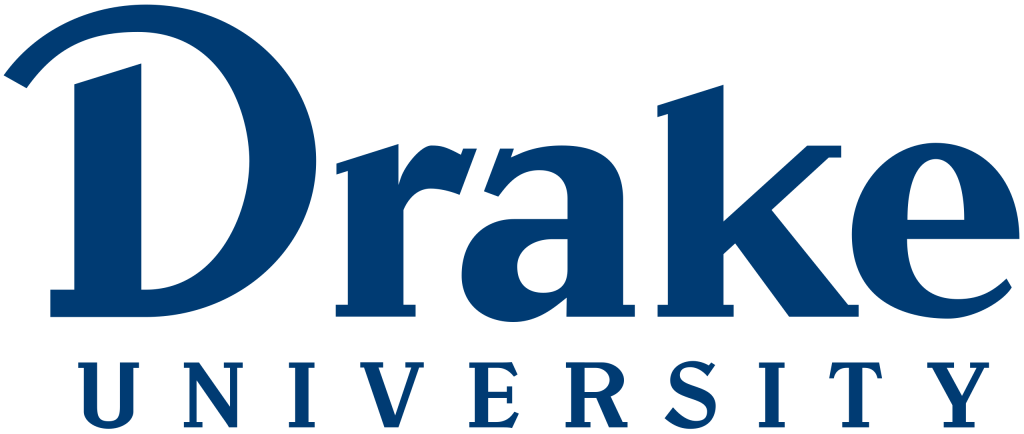 By offering a unique blend of STEM content knowledge and evidence-based teaching strategies, Drake University's Master of Science in Early Childhood Education program provides educators with the skills and expertise to positively impact the classroom. It is the only master's degree program in Iowa, allowing educators to enhance their knowledge and skills in STEM education.
The program emphasizes a research-based approach and combines theoretical concepts with practical applications in K-12 classrooms. By bridging the gap between theory and practice, the program aims to equip teachers with the necessary tools to engage their students in science and math instruction effectively. The program's success is supported by recent data, which demonstrates that teachers who have completed courses in the program are noticeably more proficient in delivering effective STEM education.
Ph.D. Degrees in Early Childhood Education
Here are a few universities in Iowa that you may consider: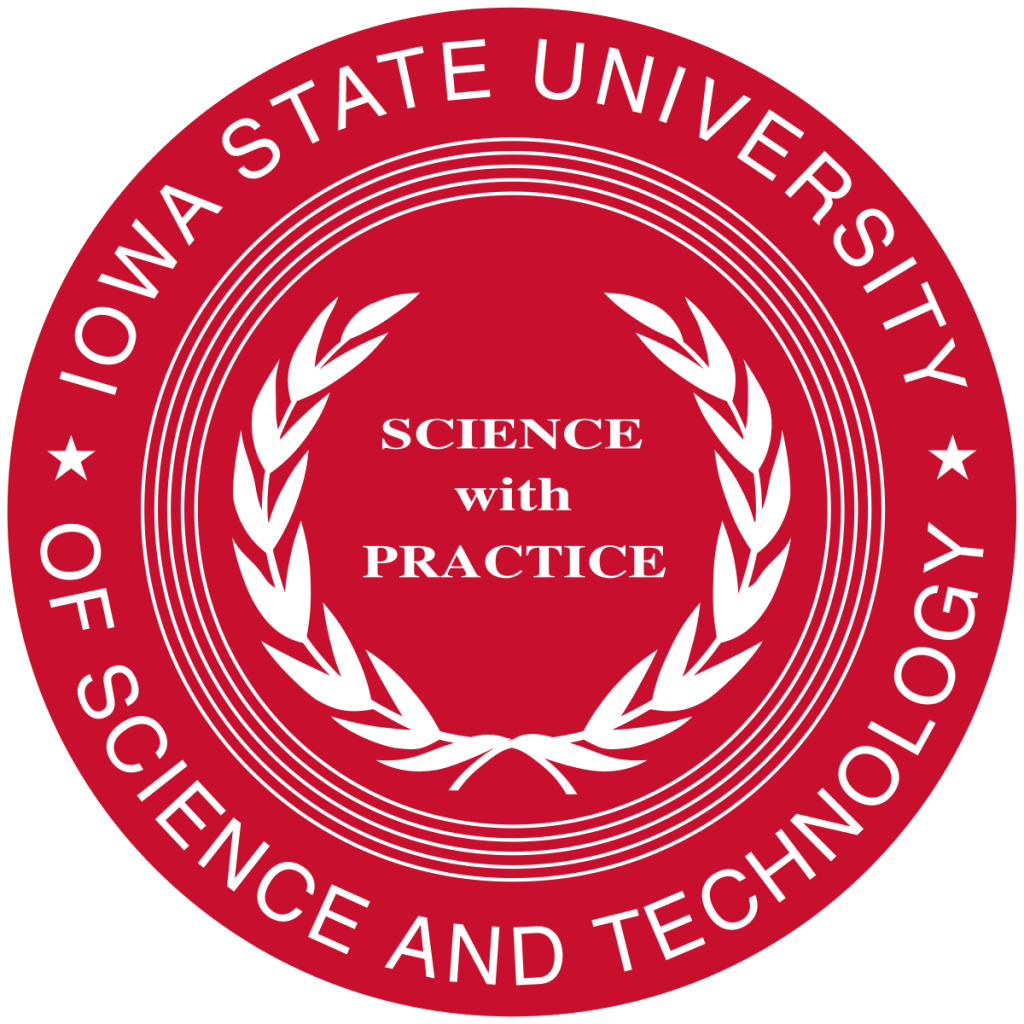 Iowa state university provides high-quality education in the Ph.D. program in Human development and family studies. They help students to become professionals in the field of teaching and deliver standard academics to children. University offers a curriculum combining theory, research, teaching, human development, and science in science and family studies. Students, after completing their Ph.D. from Iowa state university will be able to teach in any public or private sector of early childhood education. Graduates also have countless opportunities to teach pre-schoolers to deliver high-quality education in early childhood education.
This program will enable you to work with diverse populations, including youth, children, men, women, and families. To get admission to Iowa state university, the institute demands certain things like 4 years of bachelor's degree or equivalent, academic records, or transcripts from your previous educational institutions, a minimum GPA of 3.0 (also depending upon the program), and last but not the least the proof of English proficiency. This program covers many topics, including child development, early childhood education, family systems, community issues, child care, public policy, and more. They also offer coursework, research, and practical experiences to gain comprehensive knowledge, learnings, and information on human development, science, family system, and child care.
Early Childhood Education Degrees In Iowa- Online
A few institutes offering online degree programs have mentioned below:
Associate Degrees in Early Childhood Education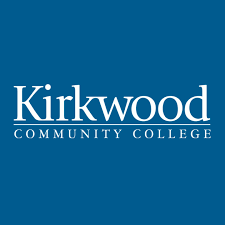 Kirkwood's program offers a thorough curriculum covering important themes such as child development, nutrition, safety, and proper curriculum and surroundings for young children. Technology and guiding coursework will give you the knowledge and abilities to work effectively with young children. Understanding how to incorporate technology into early childhood education is very important in today's digital world. The program offers a wide range of job options. With a degree in early childhood education, you can work in Head Start programs, kindergarten classrooms, state-funded four-year-old programs, and a variety of childcare settings. These settings allow you to have a good impact on the lives of young children and contribute to their development.
Plus, the convenience and affordability of transferring to Kirkwood and receiving a degree in early childhood education are significant benefits. It's critical to consider the transfer procedure and ensure that the credits you earn at Kirkwood will be accepted by the university where you plan to finish your degree. Overall, a career in early childhood education is a successful and gratifying one. It enables you to work closely with young children during their early years, shaping their learning experiences and assisting them in developing important skills. Best wishes for your studies and future work! This can include positions such as daycare center managers, early childhood program coordinators, education consultants, or even entrepreneurs starting their early childhood education businesses.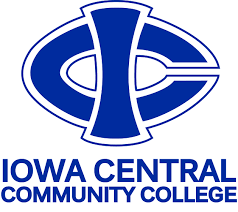 This program provides students with the necessary knowledge and skills to work in various early childhood education settings. Students learn about child development, curriculum planning, classroom management, and effective teaching strategies. The program typically takes two years to complete. The college also offers an online AA degree in Virtual Administration Management. This program trains students to use online and technical tools for managing offices and supporting staff.
The program includes a diploma option that can be completed in two semesters and a degree option. It offers other online associate's degree programs in subjects like information technology, business, agriculture, and business management. While some programs may require a small amount of on-campus work, many courses can be completed online.
Bachelor's Degrees in Early Childhood Education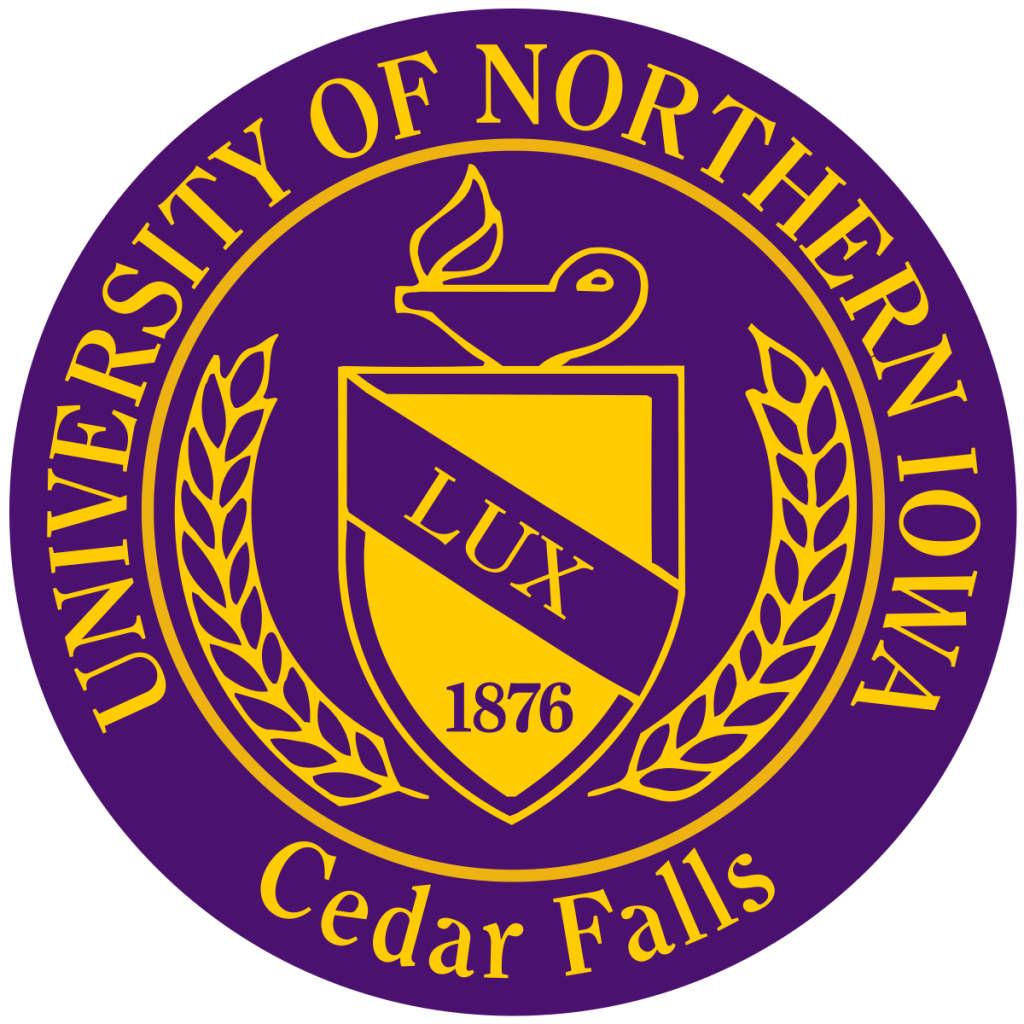 The University of Northern Iowa offers an entirely online Bachelor of Arts in Early Childhood Education program. This program is designed for individuals pursuing or already have an AA or AS degree or a bachelor's degree from an accredited institution. The program consists of 51 credits and can be completed in 2 years.
One of the unique aspects of this program is that you will have the opportunity to build a lifelong network of teachers. You will study with the same group of adult learners throughout the program, allowing for collaboration and the development of professional relationships. In the Early Childhood Education curriculum, there are options to add a double major in Elementary & Middle-Level Education or add a minor in Early Childhood Education, Literacy Education, or Social and Emotional Learning. These options allow you to further specialize your knowledge and skills in specific areas related to education.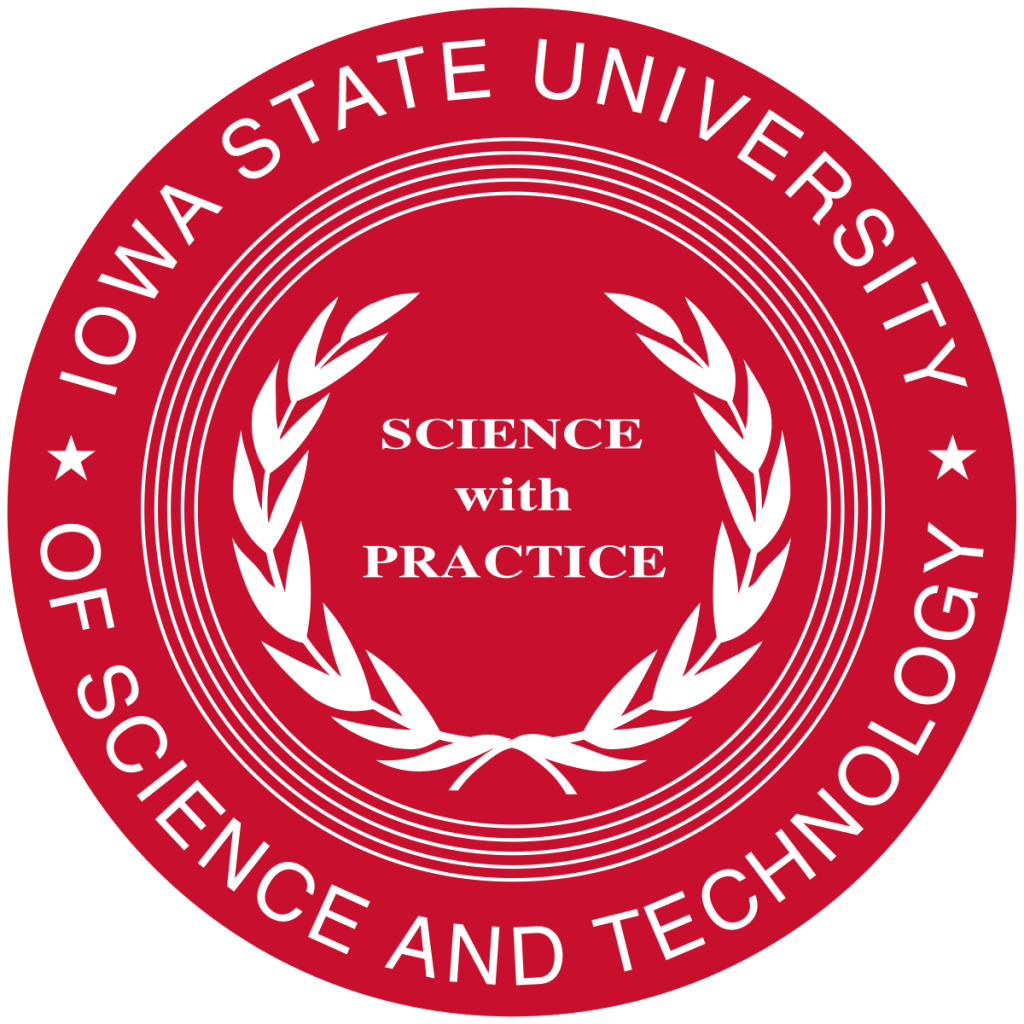 The Bachelor in Early Childhood Education with a focus on Early Childhood Education and Programming (ECP) seems to offer a unique approach to teaching and learning. One notable aspect of the program is the capstone project. This project will allow you to apply your knowledge and skills to tackle real-world challenges in your classroom.
By utilizing data, you'll learn how to analyze and address these challenges to create a better learning environment for your students. The program has recently changed the practicum component, allowing you to gain experience in your current classroom while still meeting national guidelines. This flexibility can be advantageous as it enables you to apply what you're learning directly in your teaching setting, enhancing the practicality and relevance of your coursework.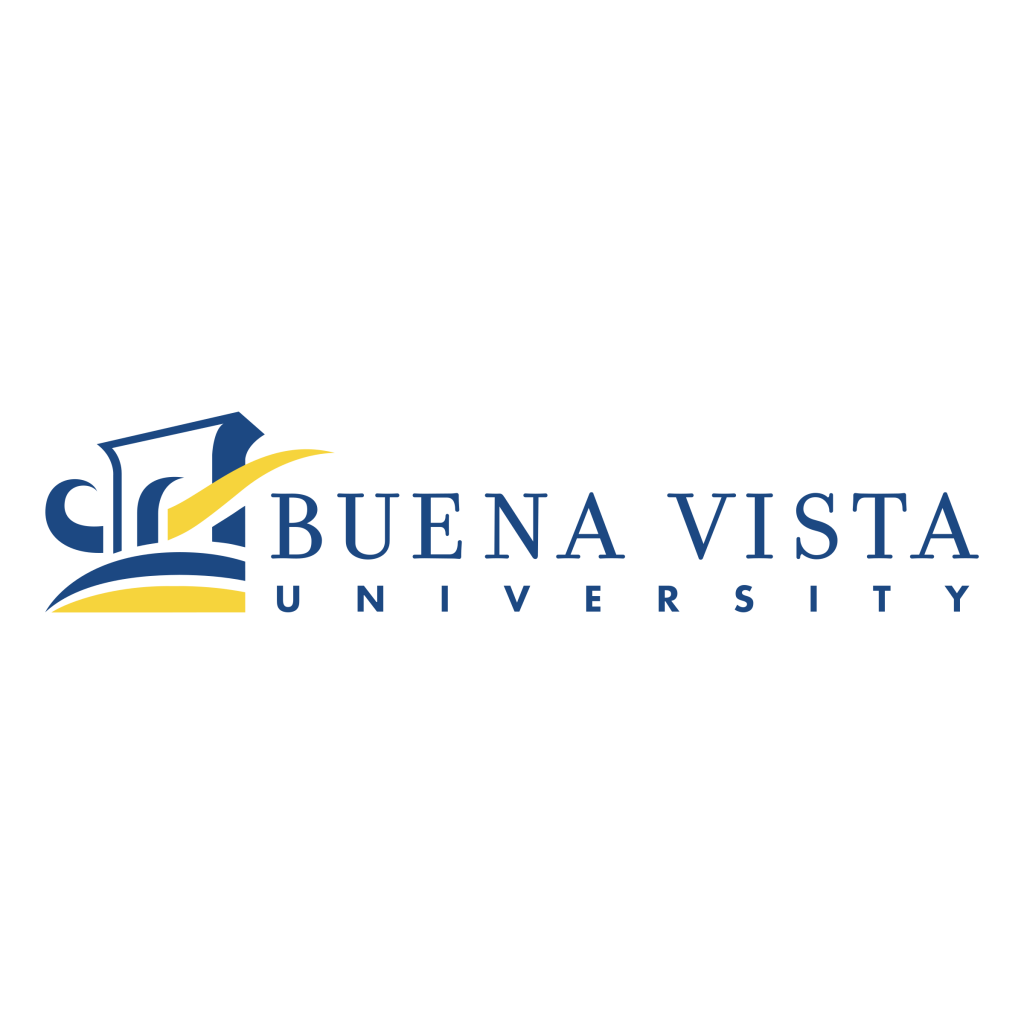 Buena Vista University offers an online Elementary Education degree program with a specialization in Early Childhood Education. This program prepares future teachers to teach students in kindergarten through sixth grade. In addition to the core coursework in elementary education, students can choose endorsements that align with their specific interests or career goals. These endorsements can be related to a specific age group, type of learner, or subject area within the elementary education field.
By pursuing an endorsement in Early Childhood Education, students can gain specialized knowledge and skills to work effectively with young children, typically from birth to age 8. This endorsement may cover child development, early literacy, math education, and classroom management strategies tailored to early learners.
Master's Degrees in Early Childhood Education
In Iowa, numerous colleges provide online master's degree programs in Early Childhood Education. Here are examples: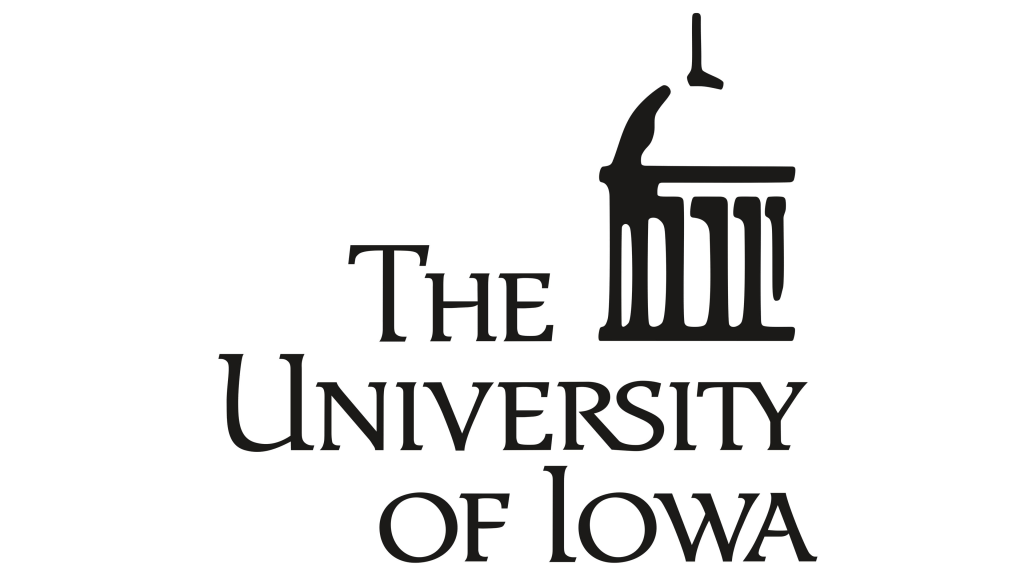 The online Master of Arts in Teaching, Leadership, and Cultural Competency program equips educators with the information and skills they need to foster effective and inclusive learning environments. This curriculum integrates research-based tactics with real-world applications to improve student results and increase cultural competency. It covers a wide range of topics, including educational theory, instructional design, curriculum development, assessment techniques, and strategies for working with diverse student populations.
The curriculum requires you to improve your teaching abilities by providing you with the most recent educational research and best practices. Effective instructional tactics, curriculum development methodologies, and assessment methods will be taught to you to promote student learning and achievement.
The program recognizes the significance of educational leadership. You will gain leadership abilities that will enable you to be an effective advocate for your kids and promote good change in your school or educational institution. You'll learn how to lead teams, collaborate with coworkers, and make sound decisions based on educational research and data.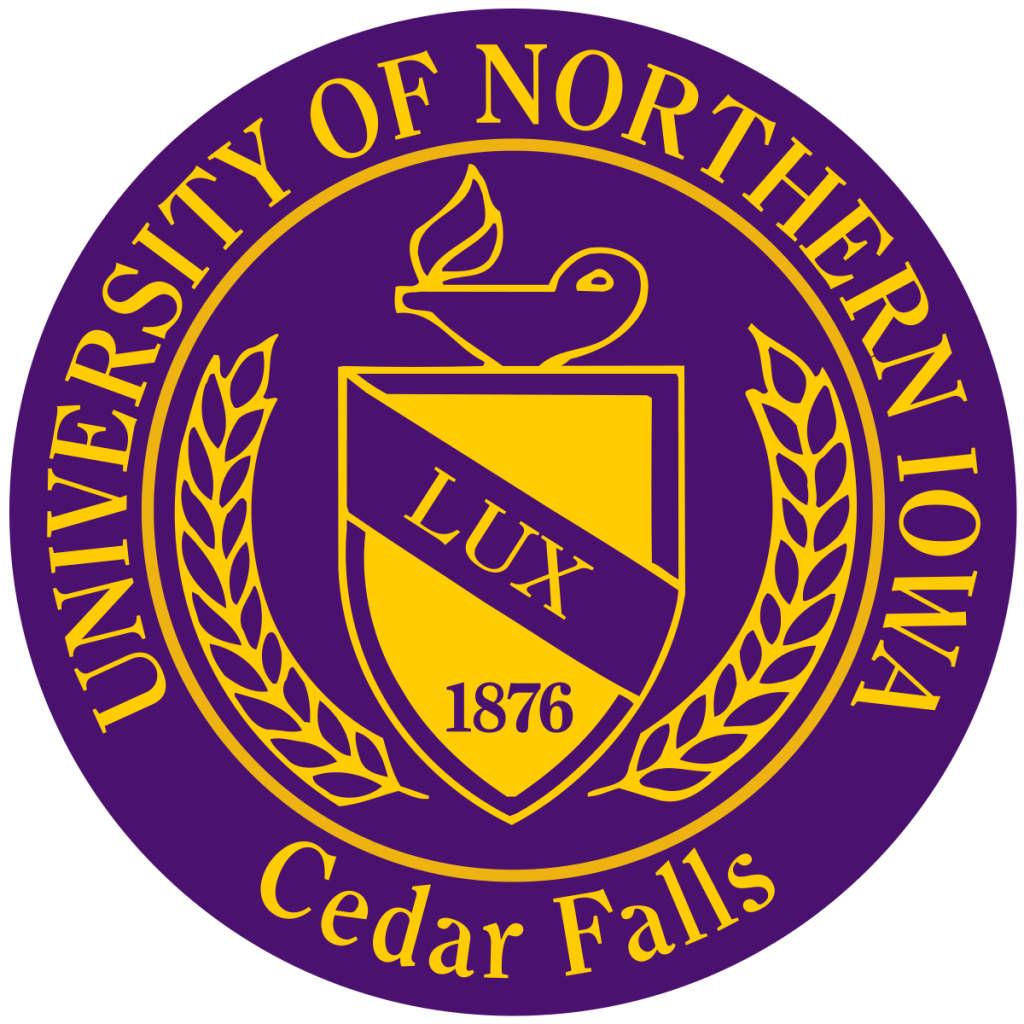 The program helps classroom teachers with an early childhood teaching license who are currently teaching children from birth to third grade to improve their teaching skills. The courses address current curriculum, concerns, trends, teaching methods, literacy, assessment, research, and leadership responsibilities, giving comprehensive training to improve your teaching talents. It consists of 30 credits in total, which can be completed over two years. The courses address current curricula, issues, trends, teaching methods, literacy, assessment, research, and leadership roles in early childhood education.
This program consider an opportunity for students with an Iowa Endorsement 100 or 1001 to earn an Iowa 262 Pre-K-K Early Childhood Special Education endorsement. This additional endorsement can further enhance career prospects and expand job opportunities in the field of early childhood education for graduates. The program has been recognized for its quality and excellence. In 2023, it was ranked in the top 15% of online master's in education programs by U.S. News and World Report, indicating its reputation and value within the field of education.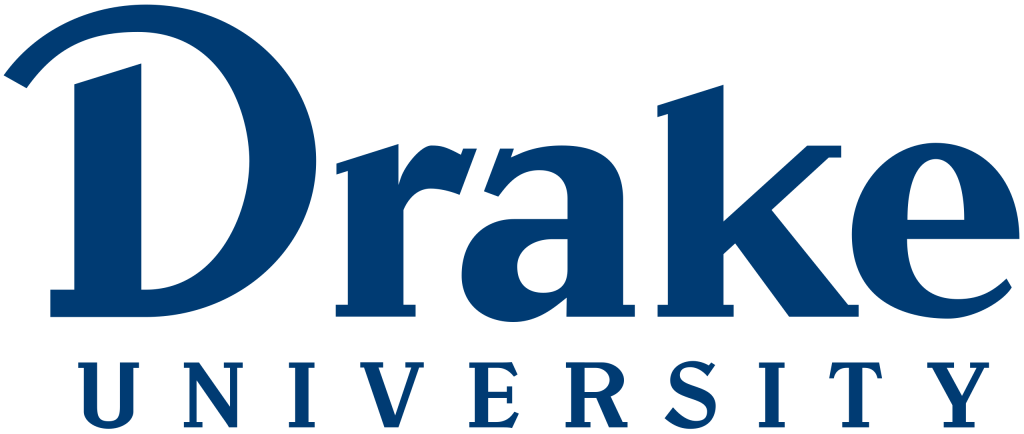 The online MSE inefficient instruction program is 32 credit hours long and offers educators the instructional methods they need to engage students and flourish in education effectively. Graduates are well-prepared to take up responsibilities as teacher leaders or master teachers. They can also work as instructional coaches, content area specialists, or curriculum developers. University provides a 100% online Master of Science in Education (MSE) in Productive Teaching to provide busy, professional educators with leadership abilities both inside and beyond the classroom. The program has been acknowledged for its excellence, with U.S. News & World Report ranking it 43rd among Best Online Master's in Education Programs in 2023. This ranking indicates a substantial 32-spot gain over the previous year.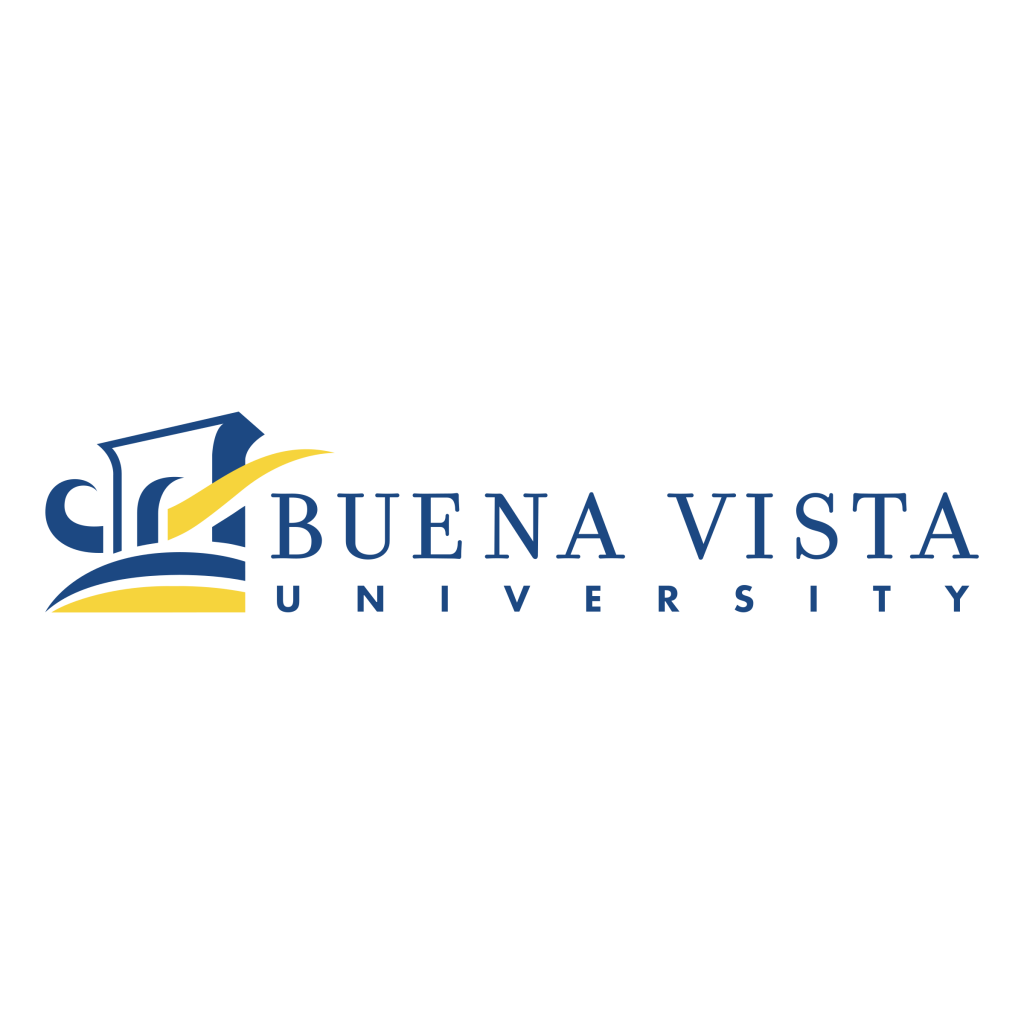 The Master of Education in Leadership, Curriculum, and Instruction prepares educators for leadership roles in the field of early childhood education. The university makes students able to get the necessary knowledge and information in early childhood education. One of the most important benefits of this program is that the university does not require a graduate record examination for getting admission. This requirement saves many students time and money from wasting.
This program requires 30 credit hours per week, and you can complete it in two years. The course is online, so you can easily complete it anywhere. The program utilizes eight-week terms, providing a focused and accelerated learning experience. Another advantage of this program is the rolling application process. Students can submit their applications anytime, and classes begin every eight weeks. This flexibility allows individuals to start their studies when most convenient for them.
Ph.D. Degrees in Early Childhood Education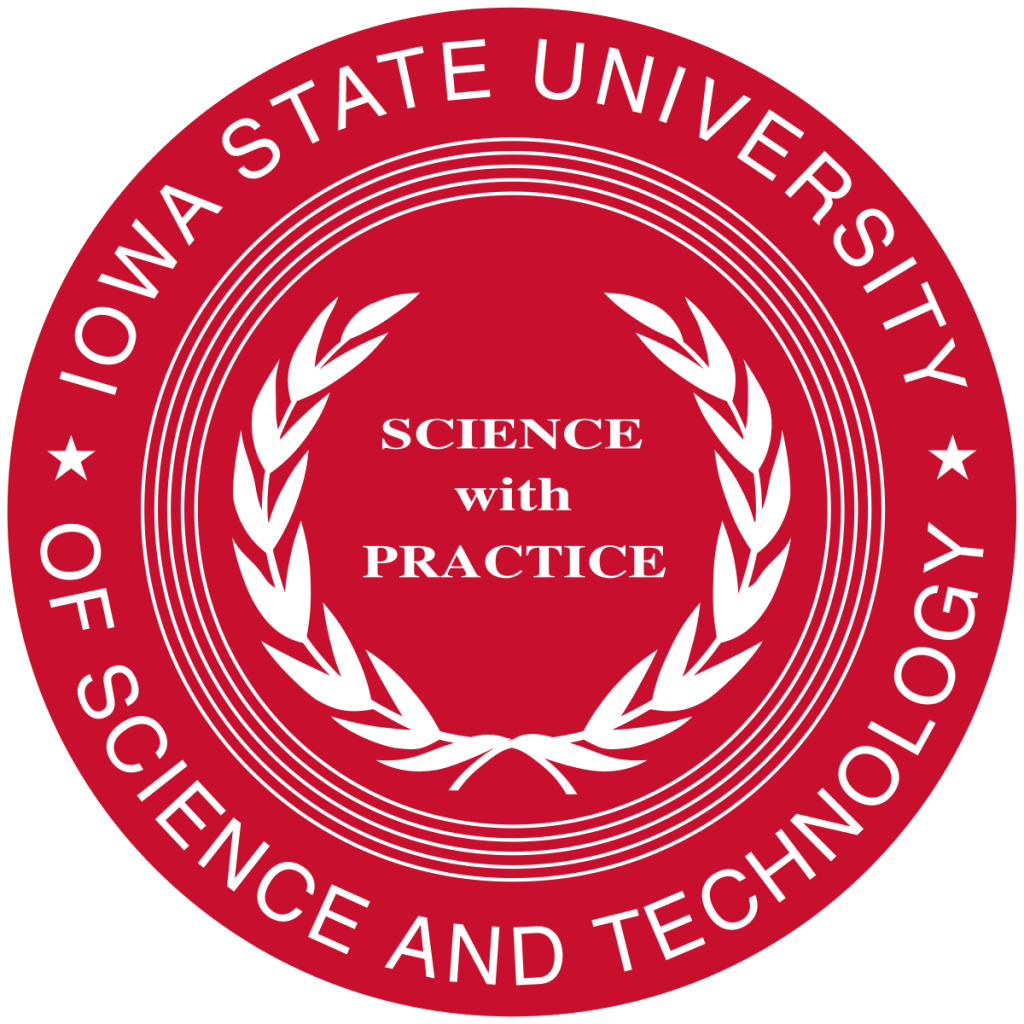 It's excellent to see that the curriculum includes both formal academic classes and field excursions. This combination enables students to thoroughly grasp various higher education contexts, such as doctoral research universities, master's and baccalaureate colleges, community colleges, and specialized institutions. Exposure to various educational environments allows students better to understand the numerous issues and dynamics in higher education.
The Ph.D. program in Higher Education at Iowa State University provides a comprehensive and well-rounded approach to training researchers and leaders. Students can engage in research, policy, and practice while simultaneously engaging in various higher education situations. Furthermore, the study's inclusion of both public and private institutions is essential because it acknowledges the necessity of knowing and dealing with the many contexts in which higher education occurs.
Conclusion
We conclude that Iowa State offers a range of opportunities and provides the best possible start for its youngest learners. Their commitment to education in early childhood can never be denied. Through a diverse range of programs and degrees, Iowa has established itself as a leader in the field of early childhood education, offering high-quality educational opportunities that set the stage for success. Iowa boasts an impressive array of early childhood education programs, including the statewide preschool program, the Early Head Start program, and the Strong Foundations program. These initiatives prioritize the holistic development of children, fostering their cognitive, social, emotional, and physical growth in nurturing environments. By investing in early childhood education, Iowa recognizes its crucial role in shaping the future of its communities and the overall well-being of its citizens.
Graduates of such programs will be able to apply for positions in early childhood education at a variety of institutions. They will be able to provide youngsters with a high-quality education that will shape their future and brains. All of these programs are specifically designed to assist people with their professional development. Furthermore, you may learn more about each program on their website.