Welcome to the heartland of America, where the people's diversity and energy reflect Oklahoma's soul. Oklahoma, sandwiched between the Great Plains and the Ozark Mountains, is known for its diverse cultural heritage.
Early Childhood Education in Oklahoma offers a thorough program that will give you the information, abilities, and real-world experience required to succeed in this exciting career. This program will equip you to create stimulating learning settings that encourage growth and development in children from birth to eight years, from comprehending theories of child development to putting evidence-based teaching practices into practice.
In Oklahoma, a degree program in early childhood education usually consists of several courses covering child development, instructional strategies, curriculum creation, and more. This guide will look at some of Oklahoma's best institutions offering early childhood education degrees. Whether you wish to move to Oklahoma State or get an online degree, this article covers you!
Early Childhood Education Degree In Oklahoma- On Ground
The leading universities that provide on-campus early childhood education degrees are listed below.
Associate's Degree in Early Childhood Education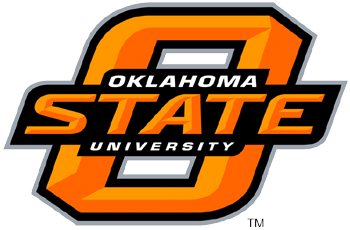 Oklahoma State University offers an Associate of Applied Science in Early Care and Education, ensuring that students have the complete experience before they jump into practical life, along with sessions with a hands-on learning experience. One of the highest-rated public universities has designed this program for adults working towards their early childhood and education expertise.
The curriculum comprises a variety of courses, including Intro to Child Management, Child Development, Early Care Professionals, and Child and Family in the Community. All of these courses, together, allow individuals to develop the skills needed to deal with children coming from all backgrounds.
The University has additional graduating requirements of 2.0 GPA retention, 15 credit hours earned in residence, a minimum grade of "C" in all courses, and completing all the prerequisite courses to advance to the next course.
To apply to Oklahoma State University, visit the official website, go to the "apply" section, and fill out the application form. Once the application has been submitted, the applicants can check the status by logging into their account.

With its Associate of Science in Early Education program, Tulsa Community College goes above and above to give students practical training. Students can watch and interact with young children through field experiences in the neighbourhood's early childhood education facilities and classrooms.
Students can gain crucial skills in dealing with various learners, applying developmentally appropriate practices, and creating solid relationships with families and communities thanks to this practical experience. Besides this, it strongly emphasises maintaining up-to-date knowledge of the most recent findings and cutting-edge methods in the field.
Faculty members are committed to giving students access to the most recent information and resources to ensure that students are knowledgeable about the most recent trends and developments in the field. This dedication guarantees that graduates are ready to handle the demands of the early education profession and the changing requirements of children.
The primary program component includes coursework emphasising the value of cooperation and communication with families. The program involves 18 courses in general education and 36 in child development with six elective hours. Moreover, the institute requires each student to fill out a background check information form and consent from the head office.

Offering an Associate in Science Degree in Early Childhood, Western Oklahoma State University ensures a safe and secure environment for students who want to enroll in the Early Childhood program. During the first two years of the educational program, students are encouraged to learn and practice essential coursework in the first few courses.
The 4-year program includes 25 hours of child developmental courses, and students can carefully choose what they want to study. While general education requirements include Social Sciences and Behavioural Sciences, a minimum of 19 hours are required from CHLD courses.
Besides these courses, you must also take six additional courses from either liberal arts or sciences. With 63 credit hours, students completing this degree can opt for employment opportunities in childcare centres, family childcare homes, and teacher's assistants in public schools.

The Western Oklahoma State College is offering an Associate Degree in Applied Science in Child Development for students who want to pursue a career in educating and nurturing young children of all ages and want to become experts in their field later on. This degree has been developed for students who wish to join the workforce immediately and get opportunities in the area early on.
The degree not only aims to prepare students for their professional work life but also focuses on developing their teaching skills and allowing them to gain practical experience. The degree's General Education requirements include 18 credit hours, while the Technical-Occupational Specialty courses require 31 credit hours. The rest of the 11 credit hours are dedicated Technical-Occupational Support.
The graduates of this program are eligible to pursue careers in Head Start Programs, Day-care Programs, Church-related Programs, and Teacher's Assistants in public schools. Enroll in the Western Oklahoma State College's Associate program and begin your journey today!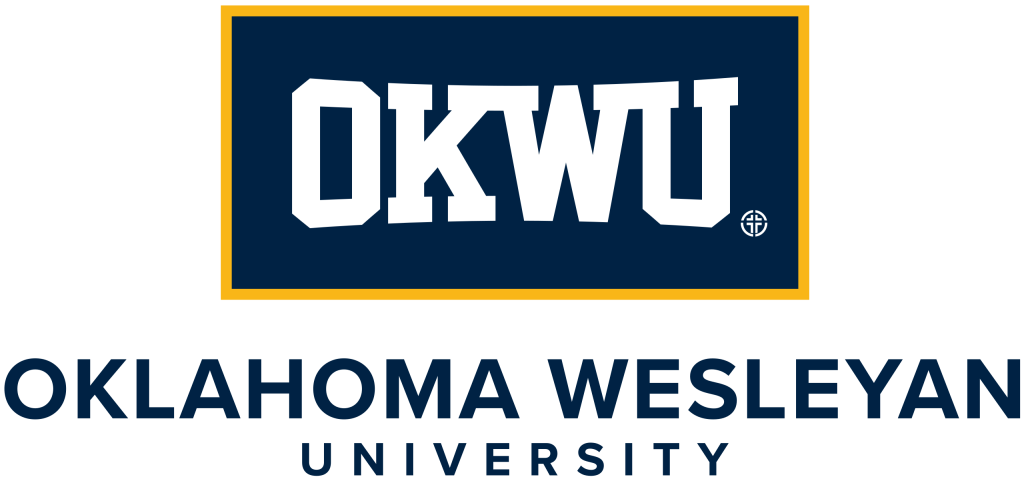 The Associate of Science in Early Childhood Education program at Oklahoma Wesleyan University aims to promote a comprehensive approach to education by incorporating Christian beliefs and concepts throughout the curriculum. Students are encouraged to strengthen their religion and investigate how it might positively influence their teaching practices and interactions with young children.
This combination of faith-based education and early childhood development equips graduates to make a difference in the lives of children and their families. The program strongly emphasises cultural competence and diversity in early childhood settings. Students learn to create inclusive classrooms honouring and respecting each child's unique background and experiences.
They learn how to create an environment where children, regardless of their cultural or language background, feel respected, understood, and supported in their learning and growth. Students learn to create and implement play-based learning activities that encourage imagination, problem-solving, and social and emotional development.
Graduating students are better prepared to design engaging and developmentally appropriate learning spaces that stimulate young children's innate curiosity and love of learning by recognising the power of play.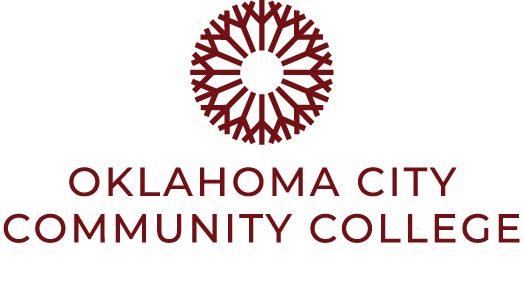 Associate of Arts in child development at Oklahoma City Community College provides students with the foundational knowledge and skills necessary for working with young children in educational settings! The university offers many student perks, including low tuition costs, flexible class schedules (including evening and online alternatives), smaller class sizes, and a welcoming learning environment.
Oklahoma City community colleges provide academic advising and support services to assist students in navigating their educational journey. The academic advisors aid students in course selection, transfer planning, and career exploration. Support services such as tutoring, writing centres, and counselling may be available to ensure students' achievements.
The program may include optional courses in addition to general education requirements, which students can select according to their professional objectives and transfer requirements. Students can pursue specific areas of interest through these electives or gain more knowledge in early childhood education-related disciplines.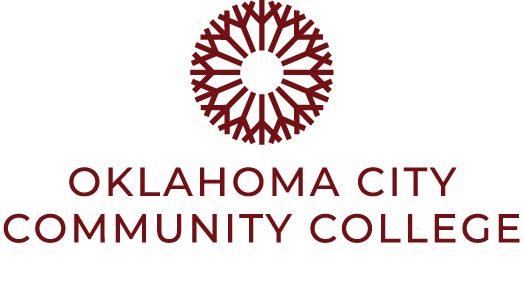 An affordable, accessible, and great place for your education, Oklahoma City Community College is offering an Associate in Applied Science in Child Development Degree. With a minimum of 60 credit hours, this degree is ideal for students pursuing future careers in child development.
This associate degree can help students shape their future and effectively deal with a child's psychological, physical, emotional, and social growth and development. With different courses to study, such as Art, Biological Sciences, Child Development, Child Health, and Infant Fieldwork, students can demonstrate their skills individually and in group settings.
Bachelor's Degree in Early Childhood Education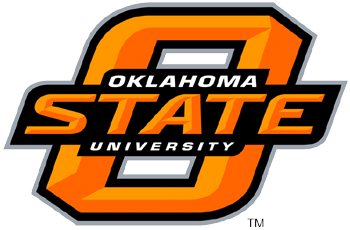 Oklahoma State University (OSU) is a public research university in Stillwater, Oklahoma, with its College of Education and Human Sciences providing a Bachelor of Science in Early Childhood Education. The program aims to prepare students for various leadership roles in the teaching profession.
The program intends to give students a thorough understanding of child development, educational theories, and effective teaching practices for young children from birth to grade three. Graduates are prepared to work in various early childhood settings, such as preschools, preschool centres, and early primary schools.
The Bachelor of Science in Early Childhood Education program's curriculum comprises general education classes, professional education courses, and specialised early childhood education courses. The major courses include Child Development, Curriculum and Instruction in Early Childhood Education, Family and Community Engagement, Assessment and Evaluation, and Teaching Methods for Young Children.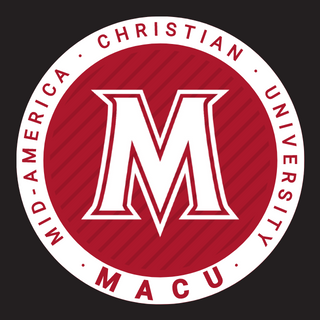 Mid-America Christian University's Bachelor of Arts in Early Education degree program focuses on providing students with the knowledge, abilities, and values required to work effectively with young children. The program focuses on integrating Christian concepts and values into the school context, fostering children's spiritual and holistic growth.
The Early Education program at MACU is distinguished by its dedication to a Christian viewpoint in education. Students can build their spiritual foundation while learning to create an environment that promotes young children's spiritual growth and character development. Integrating faith with education enables graduates to impact children's lives positively.
Moreover, it emphasises hands-on learning experience allowing students to participate in internships and fieldwork in early childhood education settings, enabling them to use their learning in practical situations. These opportunities allow students to interact with young children, watch experienced teachers, and consider their teaching methods.
Depending on the state's regulations, students should follow the background check requirements before enrolling in this program. The curriculum at MACU is created to align with state requirements and equip students with the skills they need to obtain certification or license.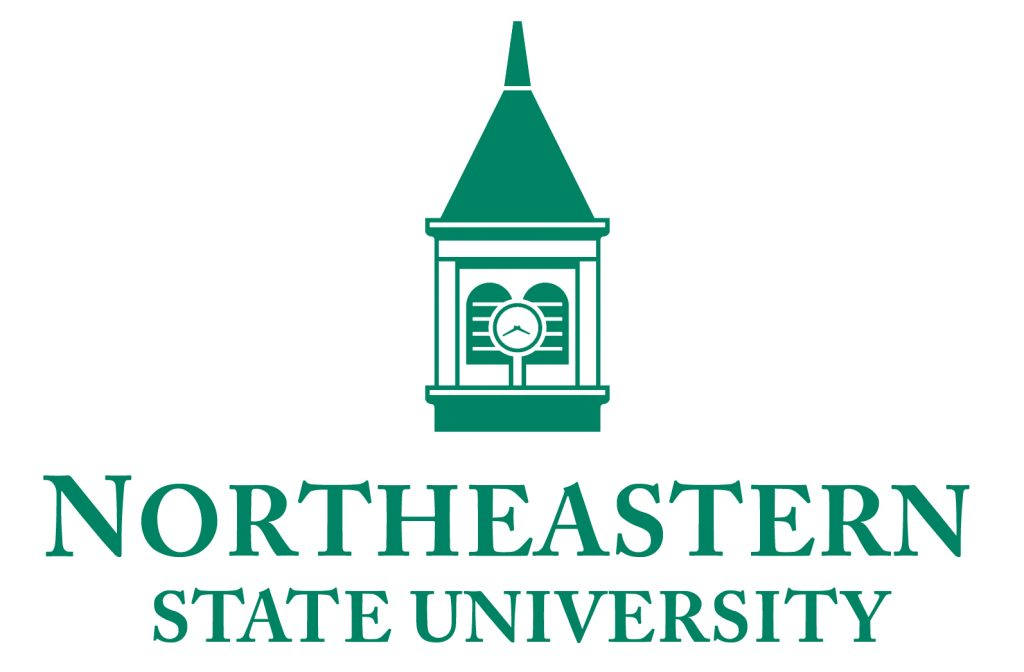 Ranked as one of the best programs in the nation, the Early Childhood Education Degree at Northeastern State University is the most effective for learning early childhood education. Students will be able to learn strategies, a wide array of challenging curricula, and ethical guidelines on how to deal with children.
Thanks to the hardcore and experienced faculty of this program, professors actually know how to prepare their students for professional life. This degree offers it all if you want to make a difference in children's early lives and help them learn and grow.
With the implementation of effective strategies, the degree prepares students to teach in diverse environments such as homes, schools, and community centres. Graduates will learn how to design and evaluate the curriculum along with effective teaching strategies. If you are interested in this program, visit the university's official website, submit the online application, and begin your journey today!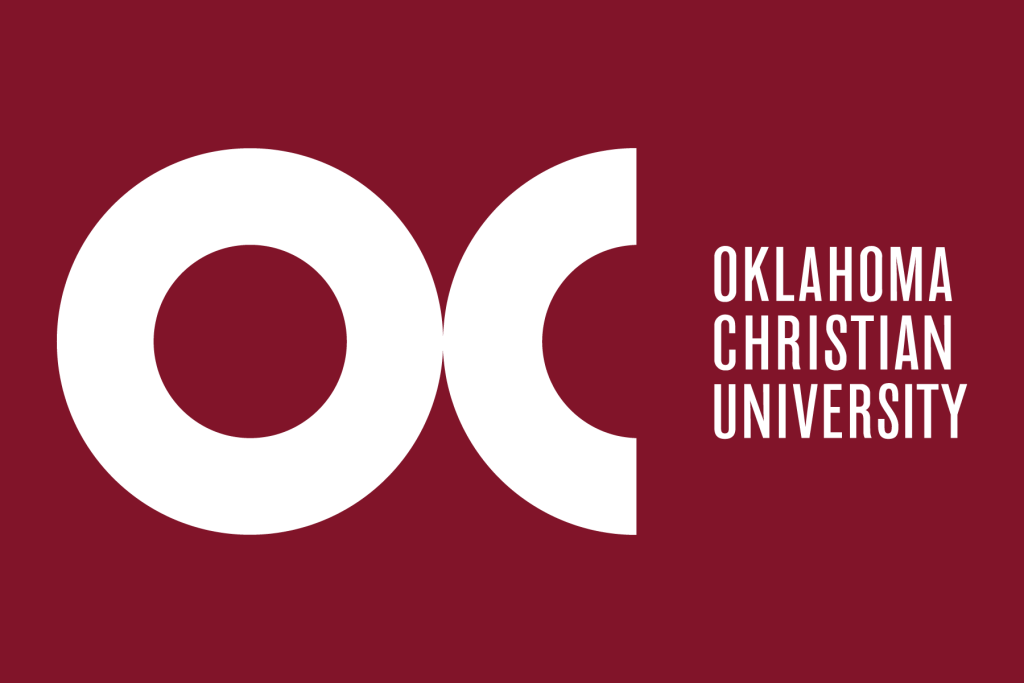 Located at Memorial Road, Edmond, Oklahoma, Christian University offers a Bachelor of Science in Education in Early Childhood focusing on a particular curriculum. In this program, students learn to demonstrate the knowledge and skills they need to enter the initial teaching profession.
Moreover, after completing the 60-credit-hour degree, students can practice in-depth knowledge, with grades above "C," and pass the major Oklahoma Subject Area Test in student teaching. The degree requires 35 Early Childhood Education hours, 48 General Education hours, and 25 Professional Education hours that help students learn the appropriate strategies.
The University of Central Oklahoma is a trusted university that helps transform students' lives through academic and non-academic experiences. The University offers a Bachelor of Science in Education in Early Childhood, preparing students for their upcoming careers in teaching.
Part of the College of Education and Professional Studies, this degree offers diversified courses, learning in various environments, and a blended learning style for all students. As a part of the curriculum, students will also have to study university core subjects, support courses, and other courses for professional education training.
Master's Degree in Early Childhood Education
A distinctive and comprehensive Master of Education (M.Ed.) in Early Childhood Education is available at the University of Central Oklahoma. With the help of this program, teachers will gain advanced knowledge and abilities in early childhood education, positioning them for leadership positions and improving their capacity to influence young students positively.
This program stands out for its emphasis on evidence-based practices. Students take part in demanding coursework that examines the most recent studies and practice proven methods in early childhood education. This emphasis on research allows teachers to critically evaluate and integrate the most recent findings into their lessons, ensuring they remain at the top of their field.
Students learn how to support and fulfill the varied needs of children from various backgrounds, including those with impairments and English language learners, through coursework and hands-on experiences. To apply to this program, you must fulfill the requirements illustrated by the university, including background checks, criminal record verification, and a bachelor's degree in the related field.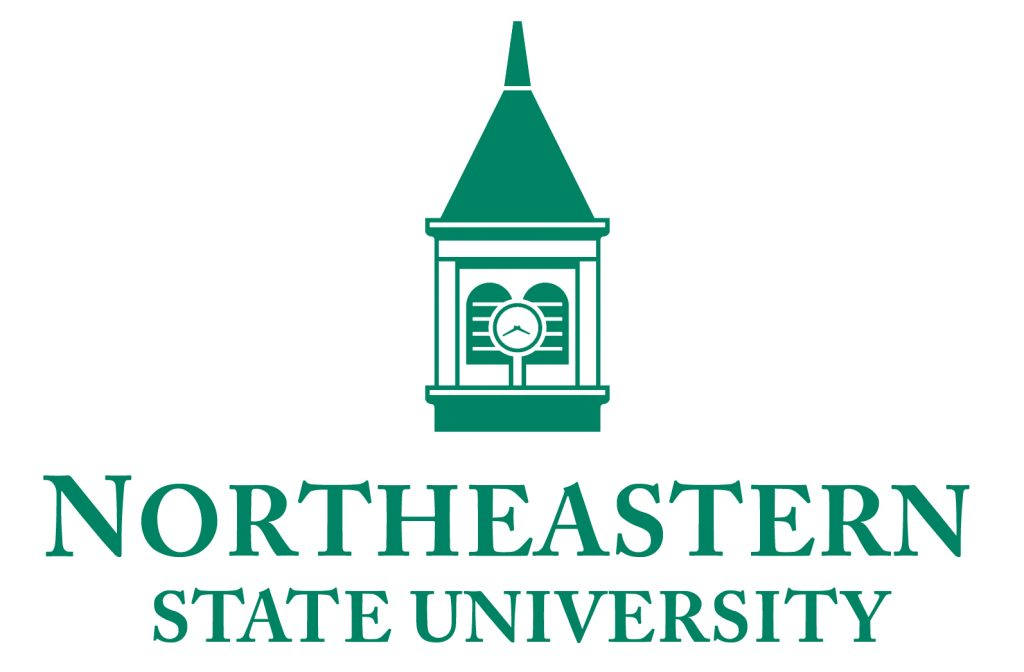 Northeastern State University offers a specialised Master of Education in early childhood education to equip educators with the knowledge and skills to work effectively with children with special needs and create inclusive learning environments.
The curriculum explores the unique requirements and difficulties that young children with disabilities or special needs experience. Students thoroughly understand early childhood development, assessment techniques, and research-proven teaching strategies that support the best possible learning and development. The M.Ed. program teaches its students how to create and employ inclusive teaching strategies that cater to the various needs of young children in inclusive environments.
Here are some job placements after graduating from this program:
Teaching role in a private or public institution
You can become a professional development coordinator
Interventionist for early childhood development
Consultant
Course instructor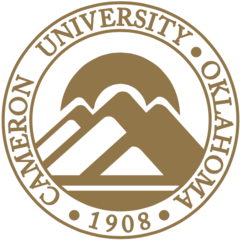 Cameron University offers a Master of Education program to equip aspiring school counselors with the knowledge, skills, and techniques required in early childhood education. The program also emphasises how crucial it is for school counsellors, educators, families, and community resources to collaborate and form partnerships.
Students participate in supervised fieldwork and practicum assignments that allow them to use their counselling expertise in authentic early childhood education settings. Moreover, students receive practical experience performing evaluations, offering individual and group counselling, and putting complete counselling programs for young children into action through these hands-on learning opportunities.
Students pursuing their M.Ed. in School Counselling at Cameron University can also benefit from a welcoming academic atmosphere. Faculty members are devoted experts who support students throughout their academic careers by serving as mentors, guides, and allies. A collaborative and exciting learning atmosphere is fostered by small class sizes, which provide individualised attention.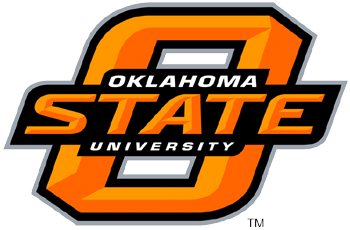 Oklahoma State University offers a Master of Science in Human Development explicitly designed to emphasise the learning of theory, research, and application for students. If students want to enhance their teaching career, then the degree can be ideal for learning more about educating children from birth to age 8.
The program prepares students for careers related to teaching children and their families, as well as educational advocates and advisors. The degree requires a minimum of 30 or 32 credit hours, which must be completed within five years. With applications open for the upcoming semester, students must provide letters of recommendation, transcripts, test scores, financial guarantees, and application fees.
P.H.D Degree Programs in Early Childhood Education

The University of Oklahoma offers a doctor of philosophy to students in Early Childhood Education program with coursework and a completion date of 3 years. With classes mainly in the evenings, the time for completion of the degree varies from student to student. If students enroll in the course full-time, the degree completion time will be reduced to 3 years. During these years, students will learn about educating children in different ways and multiple settings.
With a focus on preparing leaders to serve young children, the program also includes a focus on infant and toddler studies. Students applying for this degree can visit the university's official website at https://gograd.ou.edu/apply/. If you are a returning user, you must continue working on your application. As first-time users, students must create a new account to start their application.
Early Childhood Education Degrees in Oklahoma- Online
Let's discuss some online degree options available in Oklahoma!
Associate Degree Programs in Early Childhood Education

The Tulsa Community College offers an Online Associate of Science in Child Development. This degree is the perfect option for students who want to pursue a professional career in the education industry and want to become future teachers and educators.
With a focus on working in community agencies and programs providing services to children and families, it can help individuals build their careers from scratch. Moreover, as a nationally-accredited degree, this program is highly suitable for individuals who want to focus on remote learning and working simultaneously.
Students who graduate from this program can pursue different career paths, such as child and parenting practitioners, family life educators, pre-medicine, pre-law, child policy, and advocacy. As TCC is an open-admission institution, there is no requirement for a minimum test score or GPA.
Students can start their application process immediately by logging in to their application portal. Once students have submitted their application, the process can take up to 7 days, so you can keep checking your email for updates.
Bachelor's Degree Programs in Early Childhood Education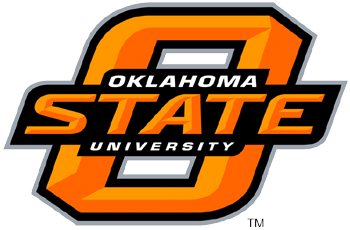 Oklahoma State University offers an Online Bachelor of Science in Early Child Care and Development for students who want to prepare for their future careers in teaching. This bachelor's degree aims to prepare students to work in various settings and learn how to deal with different children and families.
Students in these programs will undergo a comprehensive curriculum emphasising educational coursework. Students usually opt for this program are working professionals, career changers, or seeking advancement opportunities. The 120-hour bachelor's degree, primarily online, is semester-based with assignment deadlines.
For some sessions, students must show up in person for classroom observations and interactions. Students can go to the application page to request more information or start the application process.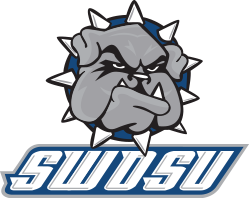 Southwestern Oklahoma State University offers an Online Bachelor of Science in Elementary Education in Early Childhood for students who want to help young children thrive and turn their passion into a career. It is the most practical, flexible, and competitive program being offered to inspire learners and strengthen the skills of future teachers.
This degree can help students understand different aspects of child development and education. Moreover, the best part is that courses are offered in various formats, such as face-to-face, online, or video classes via Zoom. Being an initial license program, students can learn the required skills from birth through age eight or Grade 3.
With a focus on building relationships with children, this program engages students in appropriate learning experiences. To apply to SWOSU, students can visit the admissions portal, create an account, and enter all required information. For any help regarding admissions, students can contact the university at admissions@swosu.edu.
Masters Degree in Early Childhood Education
The University of Central Oklahoma, a well-known institute in Oklahoma, offers an online Master of Science in Family and Child Studies. Known for serving Oklahoma families with knowledge and skills, this program promotes healthy individual and family development. Students pursuing this degree will go through a comprehensive curriculum and coursework.
The main focus is individual development, healthy interpersonal relationships, professionalism and ethics, and family research. Moreover, this is a fully online program of two and a half years with a total fee of $17,000. With a national academic program approval from the National Council on Family Relations (NCFR), the university has played a crucial part in supporting children and families.
Conclusion
Oklahoma offers various educational opportunities for individuals interested in pursuing early childhood education careers. Whether they prefer on-campus or online classes, Associate or Doctorate, a huge list of reputable and well-known institutes in Oklahoma have been providing a quality education for decades.
Oklahoma's commitment and dedication towards Early Childhood programs is evident due to the wide range of options that all universities and colleges offer. Additionally, the institutes of Oklahoma can help future educators positively impact young children's and their families' lives. Begin your learning journey today in Oklahoma!