Early childhood education's widespread approach significantly impacts Nashville, Tennessee's thriving academic system. The educational environment of Nashville is home to prestigious universities that grant degrees to students aspiring to transform young minds. Intending teachers are equipped to positively influence preschoolers and kindergarteners since they are loaded with a contemporary theoretical and practical approach to educating the minds of children who will be tomorrow's leaders.
The Nashville Education system has introduced various degree programs, from associate to doctoral level, to prepare students for future demands. These higher learning institutions are flexible learning centers that provide on-site and online resources to hasten growth and learning. We will examine each opportunity in detail in this piece. Let's get going!
Early Childhood Education Degrees in Nashville, Tennessee – Onground
We will start by investigating the many on-the-ground institutions in early childhood education that various institutions and universities provide.
Associate Degree Programs in Early Childhood Education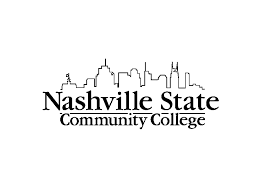 Nashville State Community College has been a committed provider of higher and affordable education in Middle Tennessee since 1970. Their comprehensive Early Childhood Education program offers both associate degrees and several certifications.
For Students aiming to swiftly enter the field of teaching with young minds, the Early Childhood Education Technical Certificate provides specialized training for employment. All the courses covered in the Early Childhood Education Technical Certificate are available to transfer and count towards the completion of 2-year Early Childhood Education A.A.S degree. The university also provides the Associate of Applied Science (AAS) degree in Early Childhood Education. The program is a balanced blend of theoretical learning and hands-on experiences with young children and families.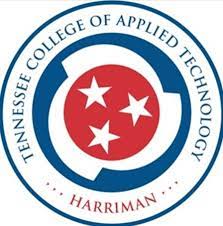 The Tennessee College of Applied Technology is a notable institution that focuses on providing practical and skilled-based education to aspiring educators. With a dedication to learning and career advancement, the college provides Early Childhood Education programs developed to equip students with mastery.
The Early Childhood Education program at the Tennessee College of Applied Technology offers intended early childhood education teachers three distinct childcare associate certificates: Childcare Attendant, Teacher Assistant, and Childcare leader. The elaborative curriculum encompasses Child Development Associate (CDA) training, ensuring students receive a full package of ECE. Furthermore, supplementary CDA renewal lab training is also available for students who are already employed in the field. It is imperative to note that eligibility for the CDA assessment and the Early Childhood Education program requires a high school diploma or GED.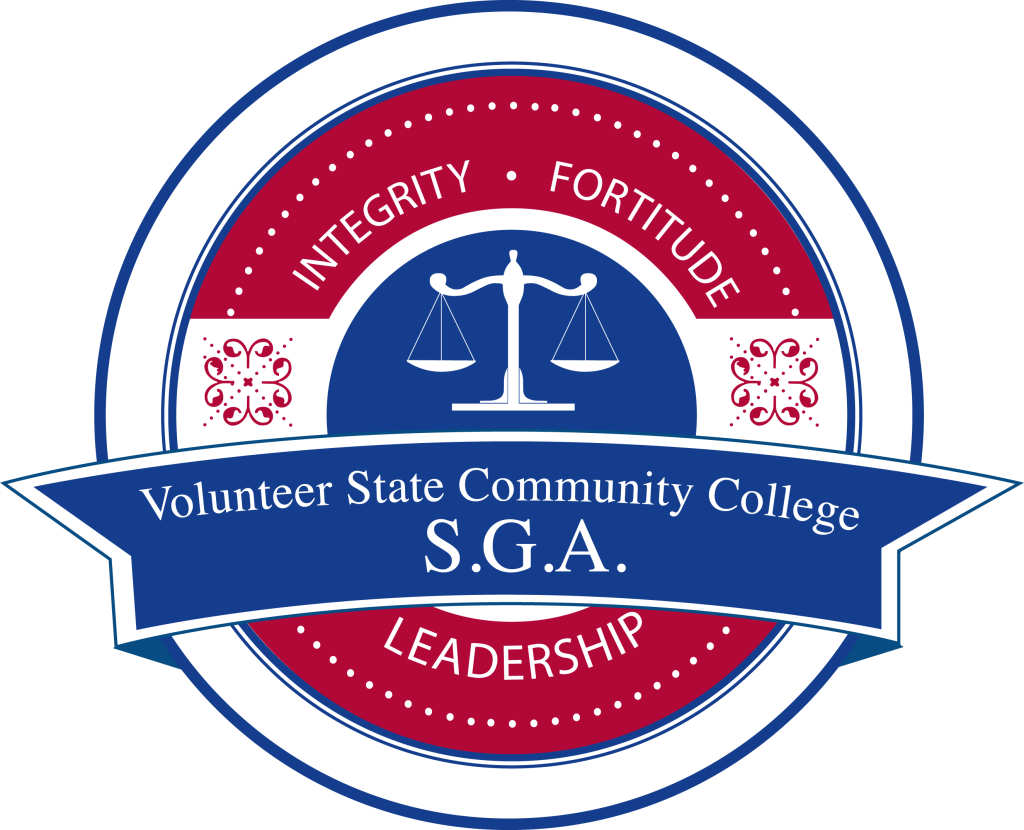 VOL State Community College is an established institution known for its elaborative educational programs and services. The focal point of college is to train students for successful careers, university transfers, and active participation in a global society.
The Associate of Science in Teaching (A.S.T.) program, with a concentration on Early Childhood Education (Pre K-3), is designed for those students who are intending to follow a bachelor's degree in the same field. The curriculum trains students for roles like preschool teachers and educators in kindergarten through third-grade settings. Additionally, the program facilitates the clear transfer pathways known as Tennessee Transfer Pathways (TTPs). These pathways assist community college students in transitioning to Tennessee public universities or accredited non-profit private colleges. The TTPs ensure that community college coursework supports major requirements at four-year institutions.
Bachelor's Degree Programs in Early Childhood Education

Tennessee State University was established in 1912 in Nashville, Tennessee. It is a comprehensive urban university with coeducational land-grant facilities. The Bachelor of Science in Early Childhood Education program provides students an opportunity to prepare themselves for a teaching license.
The degree covers skills and knowledge required to teach children from Pre-Kindergarten through third grade. After completion, the certification is granted by the Tennessee Department of Education and authorizes the aspirant's eligibility to teach and train within these specified levels. The endorsement indicates that the student is not only fully capable of teaching the indicated grades but also fulfills all the requirements to teach across all levels specified in the license. The program's central focus is on child development and learning. It prepares students for grade K-3 licensure with professionalism.

Trevecca Nazarene University has been an instrumental educational institute flourishing the intellectual capacities of students for a century. It is located in downtown Nashville, and its committed faculty with personnel are dedicated to training students for roles as significant contributors to society. The university's Bachelor of Science program in interdisciplinary studies provides a specialized focus on early childhood education (Pre-K) with an additional endorsement in teaching English as a second language (ESL) for secondary education.
Moreover, the program includes 12 hours of ESL instruction. The curriculum incorporates various subjects such as utilizing play-based and creative learning, creating effective classroom settings and addressing urban cultural aspects in education. Traveeca has partnered with Wilson County of Schools and Metro Nashville Public School for practical experience in diverse learning environments.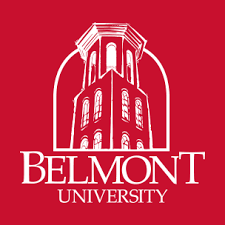 Belmont University is located near the heart of Nashville, Tennessee. The university is recognized nationwide for its quality education and academic programs that come with entrepreneurial ethos, and an inclusive community.
The Belmont College of Education presents a pair of Bachelors programs designed to potential early childhood and elementary educators. These programs include Elementary Education: Interdisciplinary Studies in Education with B.A. and B.S.(K-5 Licensure) degree. By enrolling Belmont University, students can avail the opportunity to strengthen their grip on developing instructional approaches that effectively fulfill demanding education objectives.

Vanderbilt University Peabody College was established in 1873 facilitating people, places and programs that adds to its historical legacy. The university is committed to maintain the principles of equal opportunity with affirmative action. Vanderbilt University offers a Bachelor of Science program in Child Development. The major facilitates aspirants seeking to explore in child study from infancy to adolescence. It spans 30 credit hours and skillfully developed to create a strong foundation in the domain of early childhood education.
In ECE Bachelor's Program, students must explore nearby schools starting in their first year. Through the sophomore and junior years, field experience intensifies and becomes more practice-focused, culminating in a full semester of student teaching in the senior year. Students are often connected to faculty advisors whose academic interests coincide with their own for the balance of their program.
Masters Degree Programs in Early Childhood Education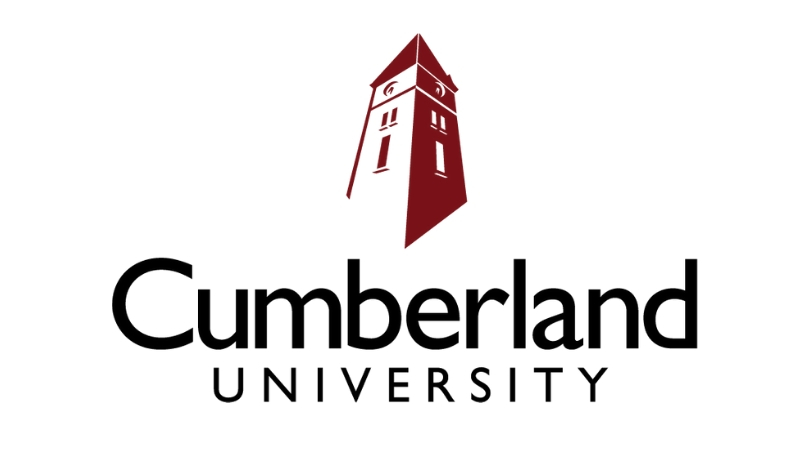 Cumberland University was established in 1842 and is one of the significant places in American History being one of the oldest and private universities. It is located 25 miles east of Nashville in Lebanon, Tennessee.
Cumberland University offers a 36-credit hour Master of Arts in Teaching (MAT) program in early childhood education. It includes a practitioner-focused curriculum combined with field-based experiences and student teaching. The Licensure Office may require prerequisite courses for aspirant's from a non-education baccalaureate program.

Vanderbilt University – Peabody College offers a Masters degree in Child Studies. The Child Studies Master's program facilitates its students with two track options: the Applied Professional Track and Clinical & Developmental Research Track. Applied professional Track provides students with opportunities for scholarly didactic and -n-depth, supervised professional experiences in child and family service organizations. On the other hand, Clinical & Developmental Research Track is developed for students whose academic and professional goals include preparing for further graduate study in different positions.
Both the tracks provide distinct career paths, training students to excel as early childhood educationists. Alternatively, aspirants have pursued advanced degrees in psychology securing their positions in doctoral programs.

Lipscomb University, situated in Nashville, Tennessee is a Christ-centered community. It offers multiple opportunities to explore and involve in campus life and prepare a future to make it successful. The university offers M.Ed. in Instructional Practice which is an initial licensure program developed for the post-baccalaureate individual who aspires to be a teacher. The curriculum and coursework is designed around the specifical framework which is conceptual in nature. It is based on C.A.R.E – Craft of Teaching, Attitudes and Values, Relationships and Essential Knowledge.
After completion of the program and appropriate field experience, students are eligible for licensure in early childhood education (PreK-3) and elementary education (K-5). The focal point of the program is on ELL and preK-12 in specific designated areas.
Early Childhood Education Programs in Tennessee- Online
Let's explore the Nashville, Tennessee's online early childhood education programs:
Associate Degree Programs in Early Childhood Education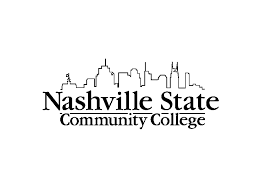 Nashville State Community College offers an online Early Childhood Associate Degree Accreditation. It is recognized by the NAEYC (National Association for the Education of Young Children. The study of early childhood education prepares students for early childhood and child care careers. The curriculum enables aspirants to become early childhood educationists from birth to age eight. It consists of both theoretical and practical components.
After obtaining the Associate Degree in ECE from NSCC, aspirants will have full potential to acquire various career opportunities. Students may work in daycare facilities, private family child care homes, Head Start programs, before and after school programs, preschools, and pre-kindergarten programs.

The online Associate of Arts in Early Childhood Technical Certificate program at Voluntary State Community College offers a strong foundation for ECE educationists. The university offers TECTA : Tennessee Early Childhood Training Alliance, students who acquire the CDA certification have the chance to hone their abilities and knowledge in the creation of early childhood curricula and receive the necessary training for CDA renewal.
The curriculum exhibits students' abilities to support and teach young children. It includes curriculum planning, classroom administration, and child development. The Associate of Arts and Associate of Science with General Studies area of specialization includes the Early Childhood Education Technical Certificate. The area of emphasis may be awarded using the certificate's courses.
Bachelor's Degree Programs in Early Childhood Education
Belmont University – Online Bachelor of Arts and Bachelor of Science (K-5 Licensure) in Early ChildHood Education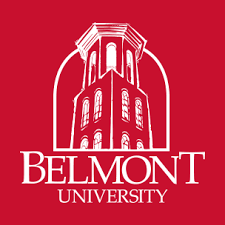 Belmont College of Education offers hybrid B.A. and B.S. Degree in the Elementary Education – Interdisciplinary Studies in Education (K-5 Licensure) program and the Early Childhood and Elementary Education. The college places a significant priority on candidates coming from underprivileged backgrounds.
Through the Belmont College of Education's online degree in ECE, students can acquire knowledge of how people differ from one another, as well as varied cultures and communities, to ensure that all students can succeed in inclusive learning environments. It also ensures learners to have mastered the content, design learning experience that make the key ideas, tools of inquiry, and structures of the discipline accessible and meaningful for them.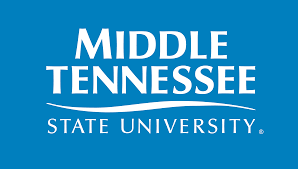 Middle Tennessee State University in Tennessee is a comprehensive university that serves as a top transfer school, the No.1 producer of graduates for the Greater Nashville economy. The department provides the B.S. in Early Childhood, Elementary, Middle Level, or Special Education to undergraduates. The university exhibits well-organized courses and extensive fieldwork.
The department is dedicated to provide comprehensive field experiences and curriculum that is both cohesive and sequential. Teacher candidates have the chance to plan, teach, evaluate, and reflect on the efficiency of the educational environment and tactics, student behaviours, and classroom decisions during residency I and II.
Masters Degree Programs in Early Childhood Education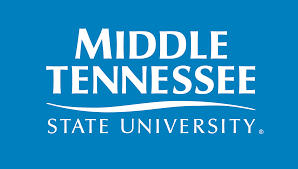 The university provides an online M.Ed. in Curriculum and Instruction Licensure Specialization for people with a bachelor's degree who want to apply for licensure in Elementary Education. It also provides the same program with the same major in Literacy and Special Education for interested individuals and working teachers.
The program is beneficial for anyone who is interested in education who wants to expand their knowledge or solidify their credentials. Through collaboration with academics and other certified teachers, these graduate programs provide chances to learn more about current trends and initiatives in the area as well as evidence-based approaches.
Ph.D. Degree Program in Early Childhood Education

Trevecca Nazarene University offers doctoral degrees in the Ed.D. in Leadership. It enables its students to be change agents in a range of disciplines.Aspirants can concentrate in consulting & coaching, early childhood education, interdisciplinary students and pre-K-12 district leadership.
The faculty of Ed.D. program in literacy studies experts from the fields of psychology, English, speech and theater as well as elementary and leadership. The program intends to address the shortage that exists between the rapidly growing body of scientific research on the development of literacy and educational practice, policy, and professional preparation.
Conclusions
Nashville's dedication to early childhood education is highly apparent from the variety of educational opportunities offered at its schools and universities. The Educational Institutes of Nashville, Tennessee, can make a significant difference in the lives of young students and their parents, which will add to the tranquility. Students can embark on their educational journey right away!