The scope of early childhood education is rising, and the new generation is determined to devote a lot of time and energy to nurturing the brains of the children. It is necessary to get children ready for school with effective strategies because early childhood education is a crucial time in a child's overall development. These practical skills work as cornerstones for emotional, psychological, and cognitive growth and nourish the developing minds.
Pittsburgh, Pennsylvania's educational system has prospered, all thanks to the emphasis exhibited on lifelong learning for children beginning at birth. Aspirants have a ton of opportunities in this city, whether they want to work as a teacher or seek a second degree in early childhood education. In the following article, we are going to dwell on all the programs offered by Pittsburgh's top-tier institutions, from Associate to Doctoral degrees in both on-ground and online domains.
Early Childhood Education Degrees in Philadelphia, Pennsylvania – On-ground
Let's explore numerous renowned colleges and universities in Pittsburgh, Pennsylvania, offering various on-campus programs!
Associate Degree Programs in Early Childhood Education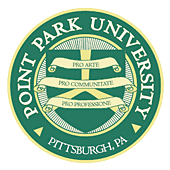 Point Park University is the only downtown university in Pittsburgh, surrounded by immaculate parks and riverside walkways. The university provides quality education with more active, more real, and more professional pedagogical techniques. It offers an Associate of Arts Degree in Early Childhood Program for students who are passionate about early childhood education but are not currently interested in obtaining a degree that will lead to Pennsylvania state certification.
The program takes 66 credits to complete. Students will obtain a well-rounded education through its core curriculum and classes in the early childhood education program. Moreover, the courses comprise Diversity in Families and Communities, Childcare: From conception to age 9, Introduction to Teaching Career, Educational Psychology, Inclusive Practices, and Special Education, and Educating English-language Learning. With a degree in early childhood education, aspirants can choose from several employment paths, including Daycare Provider, Preschool Instructor, Kindergarten Helper, and the Au Pair.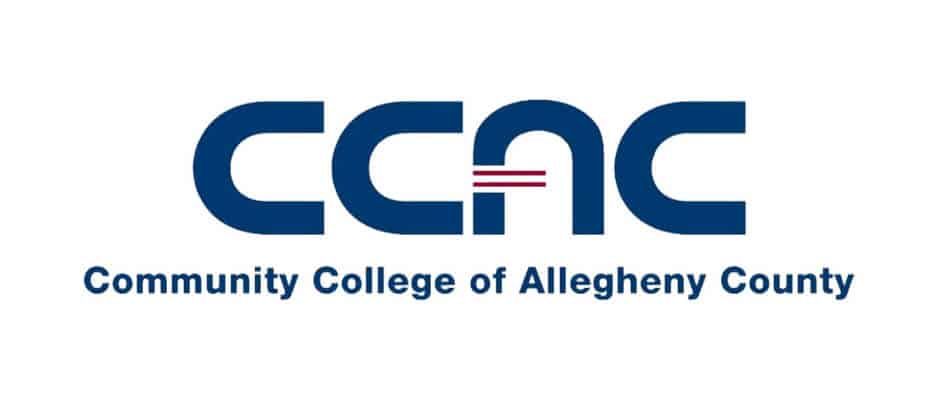 Community College of Allegheny County is a public university located in the heart of Pittsburgh. The campus is the proud host of 13,217 enrolled students. The university presents the Associate of Science Degree in Early Childhood Education for intending teachers. The program prepares students for transfer to a PreK-4 teacher certification program. It also enables students for an entry-level position working with infants, children, adolescents, and their families in a number of settings.
Moreover, the curriculum of the program teaches thorough knowledge of professionalism, human development, health, mental health, infant and child care, family relationships, laws and regulations governing the welfare of children. Furthermore, the Commission on Early Childhood Higher Education Programs of the National Association for the Education of Young Children has accredited the Early Education and Child Development degree program at CCAC.

The University of Pittsburgh has consistently been listed among the Top 40 Graduate Schools of Education by U.S. News & World Report. It provides top-notch educational programs that inspire learning in everyone. The university offers a Primary plus PreK-4 Teacher Certification Program that trains candidates to work cooperatively with parents and other professionals while instructing young children. The program primarily focuses at ages 4 to 9 in Pre-kindergarten and K-4 classrooms.
Moreover, the certification will provide first-hand professional experiences, and students will gain an integrated grasp of academic content and child development in various inclusive contexts through coursework and fieldwork.
Bachelor's Degree Programs in Early Childhood Education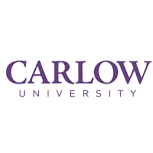 Carlow University Pittsburgh, Pennsylvania, is a private liberal arts college. It provides individualized instruction, on-site learning opportunities, extensive financial aid, and a world-class education. The university offers Bachelors of Arts degree in early childhood education.
In addition to the need for student teaching, practicums are part of the infant-toddler and curriculum approaches courses. The program helps relationships with educators through professional development opportunities, community fairs, and visits to local groups that promote learning. It also investigates STEM fields and teaches programming, robotics, computational thinking, and inquiry skills.

The congregation of the Holy Ghost and the Rev. Joseph Strub established Duquesne as Pittsburgh Catholic College. The university offers a Bachelor of Science in early childhood education. It provides a Leading Teacher Program in early childhood education (PreK-4), which will equip students to be leading teachers in preschool and primary classrooms.
The program's 131-credit-hours curriculum is divided into three main areas of study: University Core / General Education, Foundations of Education, and Professional Preparation. Aspirants will have plenty of opportunities after obtaining a B.S. in early childhood education from Duquesne University. The program broadens their perspectives in a variety of learning settings, field experiences, and special student teaching opportunities. Students will finish the majority of their General Education and Foundation courses during their first two years of study and will start working in the field during their freshman year.
Master's Degree Programs in Early Childhood Education

The University of Pittsburgh offers a Master of Education in Early Childhood Education focusing on educating young children (birth to grade 4) in public and private schools, centers, homes, and other facilities in which children are served. The program is designed to prepare students to work in a variety of settings that support the learning and development of young children. It includes rigorous coursework, as well as opportunities for observation and fieldwork in schools for children from birth through age 8.
Students can complete six credits of their program by participating in the university's month-long Early Childhood Education. The duration of the program varies depending on whether students opt for full-time or part-time enrollment, accommodating a flexible time commitment to cater to individual preferences and schedules. Notably, this program does not require applicants to take the GRE exam, streamlining the admissions process of prospective students.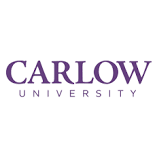 Carlow University offers a Master of Education in early childhood education that enables students to examine the philosophical, developmental, racial, and ethical factors that influence a child's growth. The courses focus on nurturing the dignity, worth, and uniqueness of young children.
The program is rooted in constructivism and, guided by child development pedagogy and early learning standards, will prepare aspirants for initial teaching certification. Students will learn inclusive practices, differentiated instruction, instructional and assistive technologies, birth-to-fourth-grade curriculum strategies, universal design theory, the science of reading, best practices in dyslexia, and culturally responsive education practices.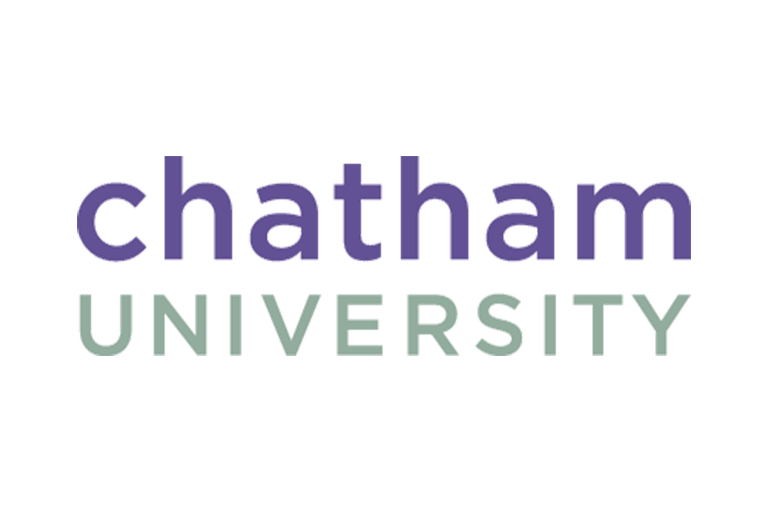 Chatham University, located in the center of Pittsburgh, offers a Master of Arts in teaching with a Major in Elementary education. The program is intended for people who want to enter a teaching career in early childhood settings from pre-kindergarten to grade 3. Many education courses at Chatham University incorporate the UN Sustainable Development Goals, preparing aspirants to act as classroom teachers to alleviate poverty, combat inequality, and halt climate change.
The graduates of Chatham University are distinguished from others through the rigorous training preparing them to assist K–12 children in critically analyzing and resolving social, economic, and environmental challenges in their lives. The majority of sessions are provided at suitable evening times, and some are also available online. If students enroll full-time, they could finish the course of study in as little as four terms.
Ph.D. Degree Programs in Early Childhood Education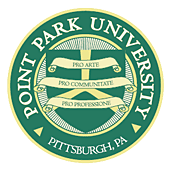 Point Park University is determined to enhance the leadership capabilities of aspirants. The university offers a doctoral degree in leadership and administration (PreK-4), which assists students in moving up their career ladder. The program provides an optional two-year program with a customized concentration. Up to 18 post-master's credits may be transferred; if fewer than 18 credits are transferred, the program director will choose the remaining courses from the professional leadership track. It offers various three-year options, such as Expertise in Leadership, Letter of Eligibility from the Superintendent, and K-12 Administration, including qualification as a principal.
Early Childhood Education Degrees in Philadelphia – Online
Here, we have enlisted the top-notch institutes in Pittsburgh, Pennsylvania, that provide online degrees in early childhood education!
Associate Degree Programs in Early Childhood Education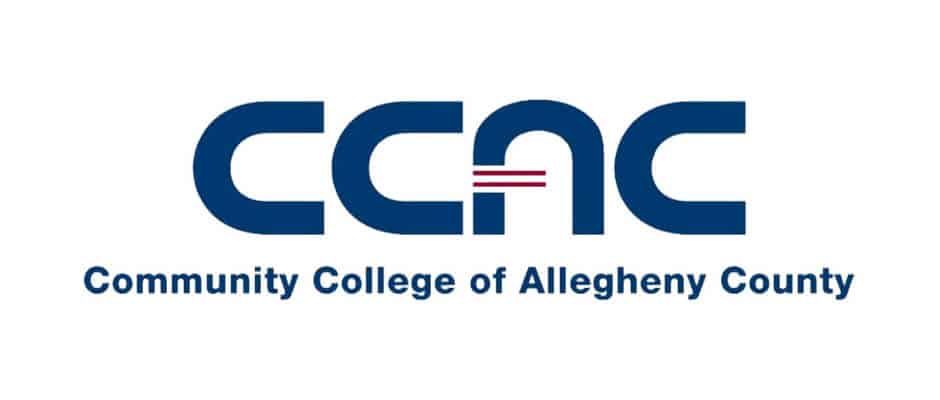 The Community College of Allegheny County offers an online Associate of Science in early childhood education for people looking for self-paced learning. Students should consult with an adviser or transfer counselor to explore this academic objective if they intend to move on to a teacher certification program. Upon completion, aspirants can create, execute, and assess developmentally beneficial experiences for kids and their families by integrating the right theories and practices. As they find community resources, they can use suitable, disciplined vocabulary and professional tone in writing and oral communication.
Bachelor's Degree Programs in Early Childhood Education

The University of Pittsburgh at Johnstown, the first and biggest regional campus established in 1927, provides a welcoming environment to aspiring educators. With its online Bachelor of Science program in early childhood education, students are well prepared for a successful career due to its unique blend of rigorous coursework comprising theories and practicums.
The curriculum consists of a mixture of arts and sciences, courses in field-related education, and an academic emphasis. Early childhood educators have the chance to work in a profession that significantly affects the lives of their pupils. They can work in both public and private schools, childcare facilities, and preschool settings. They are adaptable, use a variety of teaching techniques, and appreciate an autonomous work environment.
Master's Degree Programs in Early Childhood Education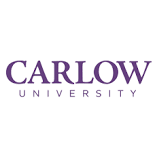 Carlow University provides an online Master of Education in early childhood education. Students can study the philosophical, developmental, racial, and ethical elements that affect a young child's growth in this online program. The lessons emphasize fostering young children's dignity, worth, and originality.
The constructivist-based program, which is supported by early learning standards and child development pedagogy, will educate future teachers for initial certification. Additionally, students can participate in practicums in their classrooms and at the Campus Laboratory School of Carlow University. Community Partnerships in the Pittsburgh area offer workshops and activities with guest speakers. Aspirants can earn their degree in 12 to 18 months and apply for TEACH Scholarship funding for initial certification.
Conclusion
The field of early childhood education is vast and diversified, promising to improve the learning environment for young students. The thriving city of Pittsburgh is home to prestigious institutions and universities that provide excellent educational opportunities to the country. Future generations will have the skills and capacity to soar high in the air. Aspirants can enroll in the degree of their choice and begin their journey today!