America's "City of Trees" and home to exquisite parks, Buffalo, offers a pledge to nourish young minds with its wide range of innovative early educational initiatives and programs. In the vibrant city of Buffalo, New York, parents, teachers, and policymakers acknowledge the significance of imparting top-quality early childhood education as it is crucial for a child's psychological and physiological development.
In this article, we will dig deep into the realm of early childhood educational opportunities in Buffalo and enlist top-ranked colleges and universities offering online and on-campus Associate, Bachelor's, Master's, and Doctoral level programs to enthusiastic educators aiming to pursue their careers in early childhood education. Continue reading to explore!
Early Childhood Education Degrees in Buffalo, New York – Onground
Finding the right institution to meet your requirements when you have a plethora of options to choose from can be tiresome and challenging. You don't need to worry; here's our brief list of top-tier colleges and universities offering onground majors in Early Childhood Education in Buffalo, New York!
Associate Degree Programs in Early Childhood Education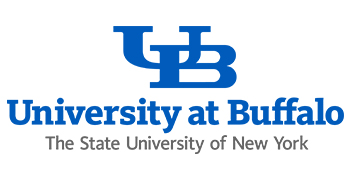 It's well-known that education and care received during early childhood pave a child's way to success later in life. Considering a child's cognitive development and lifelong learning, the State University of New York, Buffalo Campus is now offering an Associate of Applied Science (A.A.S.) in Early Childhood to students seeking enrollment as full-time or part-time students. This 60.5 credit hour-long program extends its scheme of study to four semesters. The course of study offers a concentration in wide areas of specialization, such as Curriculum Planning for Young Children, Developmental Psychology, First Aid, and Student Teaching Seminars. If you want to supplement your pedagogical pathway, this certificate will provide the right path for your versatile learning and professional growth. Furthermore, this program allows its graduates to transfer to a four-year bachelor's program upon exiting.
Bachelor's Degree Programs in Early Childhood Education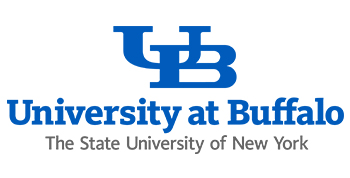 Accredited by the Council for the Accreditation of Educator Preparation, the State University of New York in Buffalo State is now extending its exceptional educational landscape to early childhood educators with its Bachelor of Science B.S. in Early Childhood Education with an added recommendation of successful graduates to New York State Initial Certification for teaching. A total of 120 credit hours must be completed while studying intellectual foundation courses, concentration courses, and distribution courses. The scheme of studies has been designed to emphasize the courses of Elementary Education, Programs for Infants and Toddlers, Thematic Instruction for Young children, Technology in Education, Practicum in Early Education, and Foundations of Special Education. If you're aiming at such a study plan, now is the time to enroll!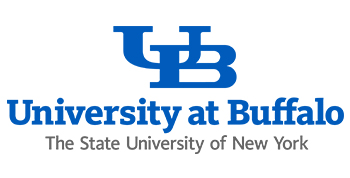 Buffalo State The State University of New York offers a combined B.S. program in Early Childhood and Childhood Education, emphasizing learners from birth to grade 2 to provide a wide-ranging approach to early childhood studies. This program enriches the plan of study with fieldwork courses for hands-on experience. Students exiting this program are recommended for New York State Initial Teaching Certificate Birth-Grade 6. This 126-138 credit hours course has been designed to focus on early literacy and development, classroom management, elementary school mathematics, programming for infants and toddlers, and school safety management. To enroll, passing a high school certificate with a minimum of 3.0 CGPA is a must. Think no more; join the program now.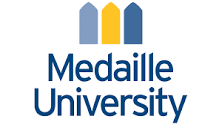 Medaille University has made becoming an early childhood educator easier than ever with its Bachelor of Education BS. Ed in Early Childhood and Childhood Education Birth-Grade 6. Making an exiting graduate eligible for dual certifications, this 132 credit hours program provides an opportunity for hands-on experience with its 150 fieldwork hours prior to their student teaching placements. The course of study has been planned to provide a concentration on enlisted courses of Pre-K Elementary Education, Students of Disabilities, Educational Foundations, and Early Childhood Literacy in addition to general course requirements of Social Studies, Mathematics, English, and Science. If you plan to become a marketable teaching professional, join the program now!

Most educational settings of today present a need for inclusive education as enrolled students present various unique psychological and developmental challenges. To cater to the needs of the time, Canisius University School of Education and Human Services is now offering a Bachelor's degree in Childhood and Special Education of All Grades. In addition to the grant of NYS Certification, this program prepares students for teaching both early childhood educational settings and children with learning disabilities. The plan of study for this program offers fieldwork experiences every semester. Multidisciplinary courses complement the coursework, emphasizing early childhood education and special education for all grades. If you're aiming to create a difference in the realm of early childhood special education, join the program now!
Master's Degree Programs in Early Childhood Education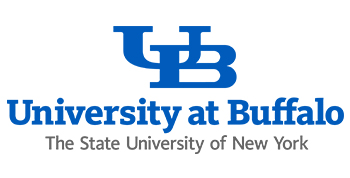 Department of Elementary Education, Literacy, and Educational Development at Buffalo State is now lending its profound services to Early Childhood Education with its Master of Science in Education in Childhood and Early Childhood Curriculum and Instruction. This 30-33 graduate credit hours long program provides concentration in five areas of research: Literacy Concentration, Early Childhood Concentration, Talented/Gifted Concentration, Educational Technology Concentration, and Educational Leadership Concentration. Teachers holding an Initial Certification in Early Childhood Education stand eligible for applying to this Master's program. Furthermore, graduates exiting this program will be recommended for Professional Early Childhood Certification.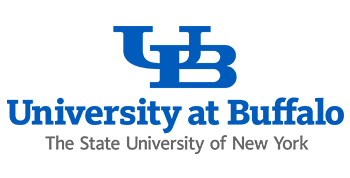 Preparing early childhood professionals has become convenient as the University at Buffalo offers a Master of Education EdM in Early Childhood and Childhood Education Birth-Grade 6. This 63 to 66-credit-hour on-campus program has specifically been curated for early childhood curriculum developers, researchers, and early childhood teachers. This program allows its graduates to serve at the Fisher-Price Endowed Early Childhood Research Centre. To stand eligible, completing 30 credit hours in liberal arts courses is a must. For graduates exiting this program, the institution recommends the names of successful students for the NYS Initial and Professional Certification in Early Childhood Education grant. Furthermore, this program provides concentration on courses of Foundations of Early Childhood Education, Infant/Toddler Curriculum Development, and Developmental Psychology.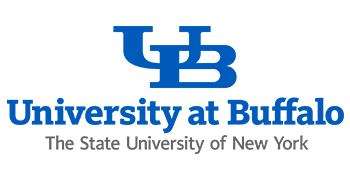 University at Buffalo Department of Learning and Instruction sets to propound its educational paraphernalia to aspiring educators and specialists with its Master of Education EdM in Early Childhood Education. A total of 63 to 66 credit hours long, four to five semesters are studied on-campus as a full-time student to complete this degree successfully. All those students who have completed their bachelor's degree in the required subjects can apply for this Master's degree. Upon completion, successful graduates are recommended to NYS Initial Certification for the grant of a Teaching Certificate. Moreover, the institution provides a robust internship opportunity at Fisher-Price Endowed Early Childhood Centre and Explore and More's Children Museum. Avail of this dynamic opportunity now!
Early Childhood Education Degrees in Buffalo, New York – Online
Coming towards the mode of online learning facility, Buffalo, New York, is a hub of multiple top-ranked colleges and universities offering flexible educational landscape in Early Childhood Education. Enlisted below are online educational institutions offering options for you to choose from!
Master's Degree in Early Childhood Education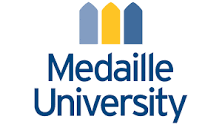 Are you looking for a way to continue your studies but can't find the means to pursue them? No problem, Medaille University offers an online Master of Education EdM to working professionals and adult learners aiming to pursue their career in Elementary Education, focusing on Early Childhood Education. Students with a bachelor's degree with required credentials are eligible to navigate their way to a Master's degree at Medaille with a supplementary NYS Initial Teaching Certification Birth to Grade 6.
This 16-month-long online course can be completed upon studying 42 credit hours. The teaching mode is synchronized through virtual classes twice a week or on alternate weekends. Choosing the schedule depends entirely upon the discretion of an enrolled student. Graduates exiting this course can serve the field as teacher aides, elementary school teachers, educational consultants, substitute teachers, and day-care teachers. If you want to get enrolled, visit the university site now!
Ph.D. Degree in Early Childhood Education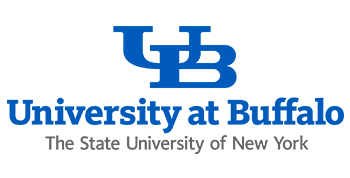 Aiming to become a research scholar in the domain of Early Childhood Education? University at Buffalo Department of Learning and Instruction has got you covered with its Doctorate of Education EdD in Learning and Teaching in Social Contexts, emphasizing Early Childhood Educational Settings and Special Educational Settings. Consisting of 9 part-time semesters for three full years, this 60 doctoral credits long online course prepares its researchers with executive skills to establish a dynamic and equity-focused early educational environment.
This program has been designed to equip change agents, learning specialists, instructional coordinators, elementary educational administrators, principals, staff developers, and university instructors who want to collaborate effectively across educational and community constraints, developing methods and practices to solve problems plaguing the early educational settings. This program comprises 24 credit hours of Curriculum Theory courses, 18 Research and Design Methods, and 18 Dissertation hours.
Conclusion
Buffalo, New York, with its mesmerizing landscape, is home to top-notch educational institutions offering degrees from Associate to Doctoral degrees in Early Childhood Education. Upon completing these programs, graduates can lend their services to early educational settings to work with young learners for emotional, cognitive, and social development.
Graduates exiting these programs can pursue careers as early educational specialists, administrators, and daycare professionals. Keeping up with the New York State Department of Education for learning facilities and job placements is crucial. You can offer services to this domain by joining the programs listed above. Peruse through it, choose the program you like, and enroll now!