A world of limitless opportunities in early childhood education opens up in the pulsating metropolis of Baton Rouge, Louisiana. To ensure the holistic development and nourishment of young brains, the State of Baton Rouge, Louisiana, Department of Education supervises various degree programs from Associate to Doctorate in Early Childhood Special Education for educators and administrators seeking educational jobs.
Baton Rouge's educational efforts pave the way for a bright future with a vast network of cutting-edge pedagogy, modern curriculum and innovative practices. The universities in Baton Rouge make sure that every preschooler and child may grow and learn in harmony. In the following article we will highlight a number of top schools and universities that offer Associate, Bachelor's Master's, and Doctoral Programs in Early Childhood Education. Now let's get into the specifics!
Early Childhood Education Degrees in Baton Rouge, Louisiana – On-Ground
Here we have enlisted some of the top-ranked institutions in Baton Rouge, Louisiana offering On-ground Associates, Bachelors, Masters, and Doctoral programs in the field of Early Childhood Education.
Associate's Degree Program in Early Childhood Education: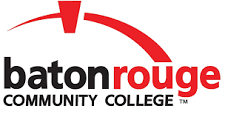 Baton Rouge Community College is a well-known college providing the community with accessible and cost effective training programs for 20 years. The college addresses the requirements of its students by offering transfers, career & technical training, and customized programs. BRCC offers an Associate of Applied Science (AAS) in "The Care and Development of Young Children," training students for distinct levels of employment in childcare facilities, nursery schools, recreation facilities, public school settings, Head Start programs, and other settings where the primary duty is to care for young children.
Additionally, the program's focal point is on the growth and development of the mind, body, emotions, and social skills. The university has developed two ways to graduate from this program: a Technical Diploma in the Care and Development of Young Children or a Certificate of Technical Studies in Child Care Teacher. For more details, consult the student's catalog of enrollment.
Bachelor's Degree Programs in Early Childhood Education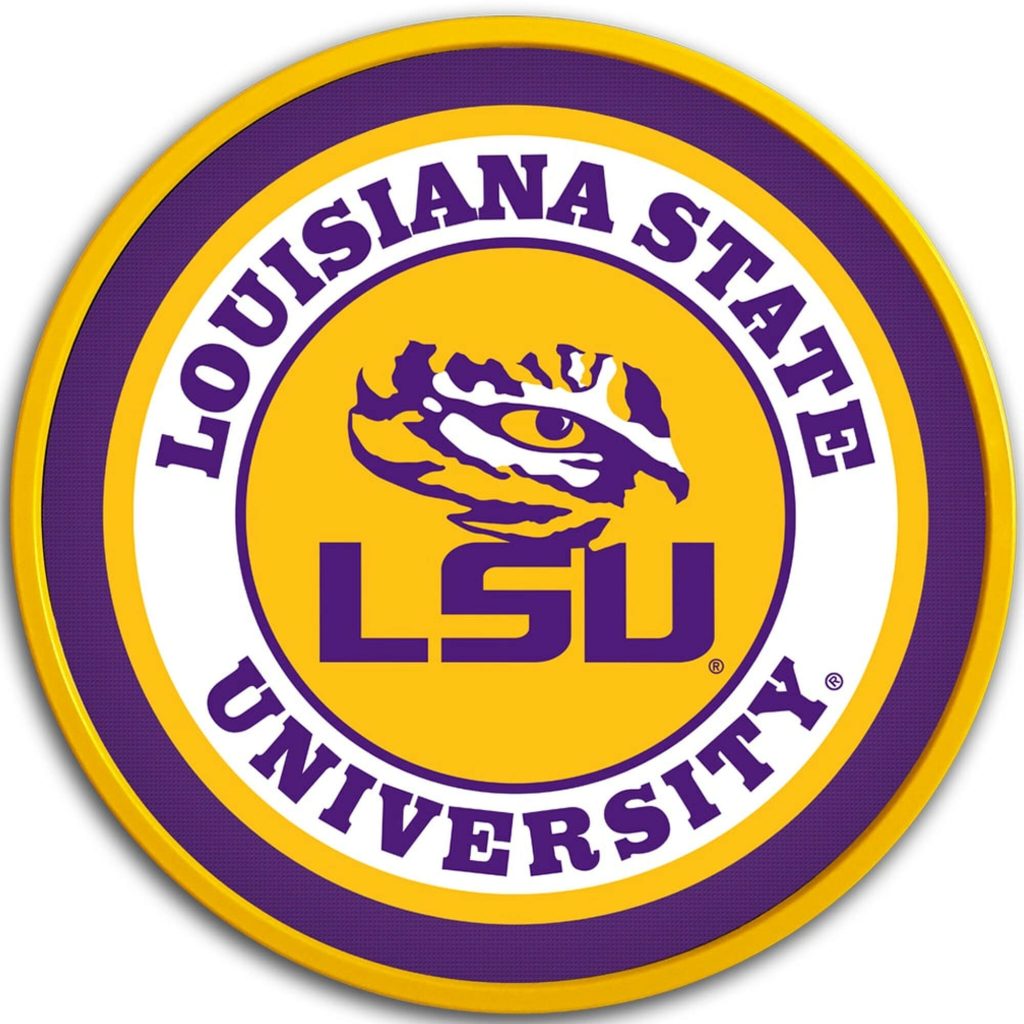 Louisiana State University (LSU) was established in 1860 as a modest all-male military academy. It was first known as Louisiana State Seminary of Learning and Military Academy. The university has developed a comprehensive Bachelor of Science in Early Childhood Education. The program is devised upon PK–3 Teacher Certification in Early Childhood Education. A four-year, field-based curriculum will prepare you to work in early learning environments such as preschool programs and early primary grades (pre-K to grade 3). Students will put their classroom learning into practice as teacher candidates by participating in field-based activities in early childhood settings and student teaching in various school settings.
There are numerous potential careers regarding the program and its requirements for elementary or preschool teachers. To continue pursuing this major once they are a student at LSU, they must fulfill the conditions listed as 2.5 GPA (LSU and overall) and 24 hours of credit in 1000-level or higher. This program ensures a comprehensive and immersive educational experience for those who aspire to impact young learners' lives positively.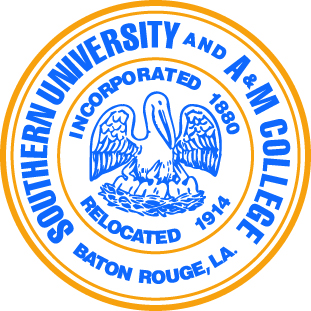 Southern University and A&M College, established in 1880 as a public university, offers the Bachelor of Science in Child Development (CHDV) program, a rightful pathway to diverse career opportunities that revolve around families' holistic growth, education, and well-being. The Child Development degree caters to the variety of professional options in the fields of education, child welfare, and human development. The aspiring teachers can choose from various social work, business, government, and education courses.
The program aims to prepare participants for various entry-level professional jobs in different contexts. Students pursuing this bachelor's degree should declare a degree in Family and Consumer Sciences (College of Sciences and Agriculture) focusing on Child Development.
Masters Degree Programs in Early Childhood Education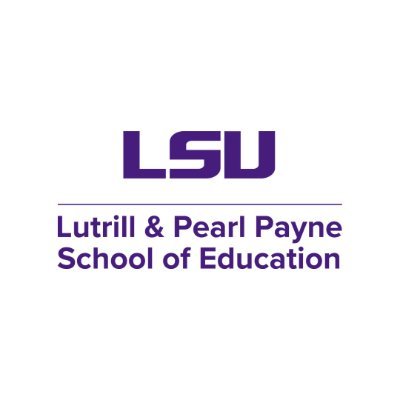 Lutrill and Pearl Payne School of Education is a division of Louisiana State University and is located in the heart of Baton Rouge, Louisiana. It offers Early Childhood Education specialization in the Master of Education (MEd) in Curriculum & Instruction. The program is intended to broaden the expertise of licensed teachers who work in early care settings, such as preschool, kindergarten, and primary school settings. Students seeking a Master of Education will establish research and evaluation skills required to assess the efficacy of instruction and theoretical and practical grip of child development. It also includes evidence-based interventions, and pedagogy according to the young children.
The College of Human Sciences & Education MEd program requires 36 hours of graduate-level coursework. It also includes early childhood education content, research, humanistic and behavioral studies, curriculum studies, and electives from outside the School of Education. Furthermore, any graduate program must include both research and field work. Aspirants can examine the efficacy of therapies for children in a research course. Graduates will study classroom settings during field experiences and consider relevant literature in light of observed practice. Students can register for 6 thesis hours when conducting their thesis research.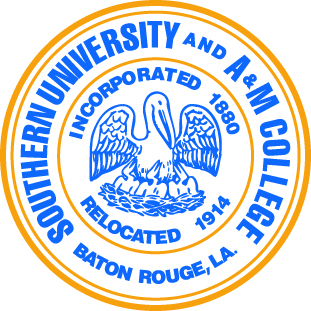 An innovative master's degree program that leads to certification in elementary education is offered by Southern University and A&M College for teaching aspirants. The program includes an urban education and mentor leader focus, internships, action research, and applying theory to influence educationally fair practices and to develop a diverse group of self-assured and capable teachers. Only those without teaching certification who want to earn a master's degree and initial certificate as elementary school teachers should enroll in the MAT program.
The Curriculum involves demanding and gratifying coursework complemented by full-time internships in a school placement. It develops expertise from theory and inquiry to action. In order to serve their future students efficiently, teacher candidates in the MAT program acquire an understanding of the foundations of learning, working with multiple groups, and core teaching techniques. The Council for the Accreditation of Educator Training (CAEP) has granted accreditation to all of the School of Education's teacher training programs, contributing to the significant player in the area of early childhood education.
Ph.D. Degree Programs in Early Childhood Education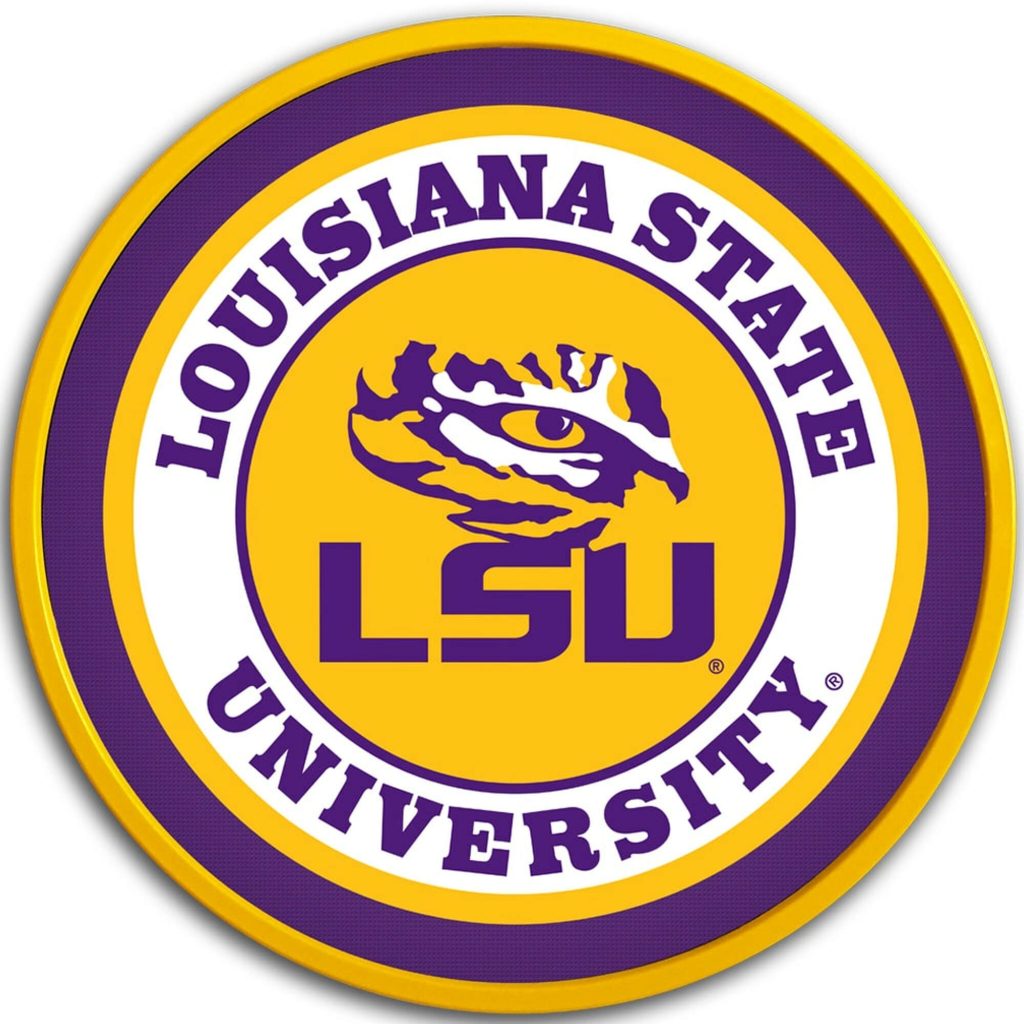 The Early Childhood Education (ECE) specialization of the Doctor of Philosophy (Ph.D.) in Curriculum and instruction aims to promote advanced study for teachers with certification in early childhood education and development. Louisiana State University offers a brilliant opportunity for researchers and practitioners in the form of this doctorate program. Students will develop research and assessment abilities necessary for assessing the efficacy of education, a practical and theoretical knowledge of child development, and treatments and pedagogy specifically targeted at young children.
The College of Human Sciences & Education requires 90 hours of graduate-level coursework to complete a Ph.D., which consists of Core Seminars (6 hours), Research Methods and Dissertation Research (21 hours), Area of Specialization: Early Childhood Education (50 hours beyond a bachelor's degree), and Minor Area of Study Outside of the School of Education (12-18 hours). Graduate school applicants must have a minimum composite score of 297 and a verbal and quantitative score minimum of 153 and 144, respectively.
Early Childhood Education Degrees in Baton Rouge, Louisiana – Online
Here are some of the preferable educational institutions in Baton Rouge, Louisiana, that provide in-person programs in the field of Early Childhood Education:
Associate's Degree Programs in Early Childhood Education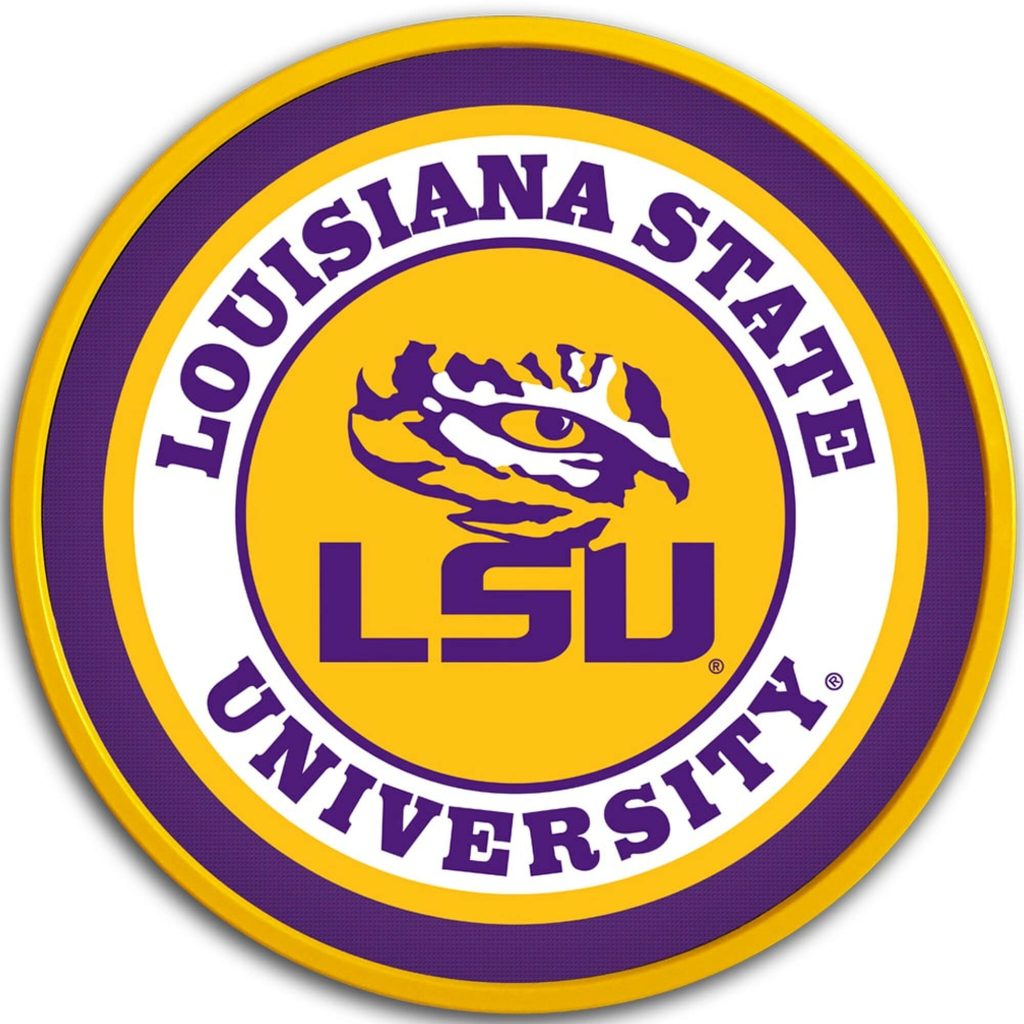 Lutrill and Pearly Payne School of Education offers an Associate Degree in Early Childhood Education online along with the Early Childhood Education Certificate. The LSU Early Childhood Programs are meticulously designed following the Standards of Professional Practices set out by the National Association for the Education of Young Children.
The application process for the undergraduate degree is organized, and interviews occur every spring. Current students can download the entrance application to apply for the PK–3 Teacher Certification Program. Interviews for graduate program admission are held in September and March of each semester. Through the graduate school, students can apply for the graduate program.
Bachelor's Degree Programs in Early Childhood Education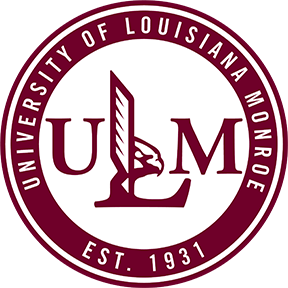 The University of Louisiana Monroe was established in 1931 as Ouachita Parish Junior College as the precursor to ULM. It is a public university that facilitates its students with multiple online programs in the area of early childhood education. It is also one of the nine campuses that make up the University of Louisiana System.
The Department of Curriculum, Instruction, and Leadership is committed to develop professional educators through online undergraduate degree programs in Elementary Education. Their curriculum has been approved by the National Council for the Accreditation of Teacher Education (NCATE) and the Southern Association of Colleges and Schools Commission on Colleges (SACSCOC). The program focuses on the rising competency of an instructor's capacity to foster learning. The curriculum involves five parts: general studies having courses needed for all undergraduate programs, professional and pedagogical studies incorporating courses on teaching methods, content studies with courses in math,science, social studies etc., integrative studies, and clinical and field experiences involving student teaching.
Masters Degree Program in Early Childhood Education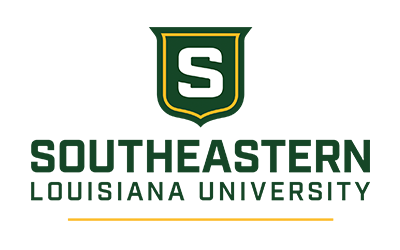 Southeastern Louisiana University is a public institution established in 1925. The university offers an online Masters Degree Program in Early Childhood Education for Baton Rouge residents. The graduate level coursework in curriculum and instruction at Southeastern University trains effective and capable teachers for kindergarten through 12th-grade classrooms in Louisiana.
The program allows participants to build pedagogical content knowledge, content knowledge in their certification area(s), and competencies that reflect the information, abilities, and dispositions necessary to realize their full potential. Students receive in-depth instruction in the concentrations they have chosen.
Conclusion
Individuals committed to directing Early Childhood Educational settings have a wealth of opportunities to shape the lives of young learners by pursuing a career in early childhood education. Some esteemed colleges and universities that provide degrees from associate to doctoral levels both on-campus and online are listed above. Baton Rouge, Louisiana, offers a thriving educational system that empowers individuals to embark on meaningful journeys in early childhood education, shaping the future of young learners and their families.