Tucson, Arizona, is a bustling city in the Sonoran Desert with a diverse population. Tucson is well-known for its excellent educational opportunities, particularly in the field of Early Childhood Education, as well as its beautiful desert landscapes and extensive history. The city has a vibrant academic community dedicated to the development of the next generation of early childhood educators and professionals.
Tucson's commitment to early education excellence is exemplified by the city's numerous prestigious institutions and programs. From prestigious universities to specialized training centers, the city offers a wide range of degree programs and professional development opportunities for aspiring teachers and educators looking to have a long-lasting impact on young minds. Tucson serves as a beacon for those who want to shape the future of early childhood education by emphasizing innovation and progressive teaching methods.
Early Childhood Education Degrees in Tucson, Arizona – Onground
Let's discuss top-ranked institutions offering on-ground programs in early childhood education!
Associate's Degree Programs in Early Childhood Education

Pima Community College's Child Development Associate Preparation Certificate Program is an excellent choice for those interested in working with children. This program provides a solid foundation in Early Care and Education principles by focusing on child development, learning, cultural considerations, teaching strategies, observational skills, and curriculum planning.
Students who successfully complete the program may apply for the Council for Professional Recognition's Child Development Associate credential or meet the professional development requirements of the state's Department of Health Services. This program's alignment with Level C of the Early Childhood Workforce Career Lattice expands career options in the field. Students who complete this program are prepared for a variety of careers in early childhood education. There are examples of jobs that pay the median annual salary in Pima County.
Bachelor's Degree Programs in Early Childhood Education

If you are interested in the growth and development of young children, the Bachelor of Arts in Education program in Early Childhood Education at the University of Arizona South (UAS) will be a good choice. This program will be extremely beneficial for aspiring pre-K through third-grade teachers as they prepare to embark on the path of lifelong learning with their young charges. The UAS program is unique in that it is only two years long, allowing undergraduates to begin their journey with a close-knit cohort that can provide unwavering support and constant motivation.
Graduates of the Early Childhood Education program receive the Arizona Teaching Certification required to work with children from infancy to third grade, in addition to a comprehensive education. With years of classroom experience, they are ready to welcome the new group of young students and support them as they succeed academically right away. Enroll in the UAS Early Childhood Education program to invest in the future of our most impressionable minds.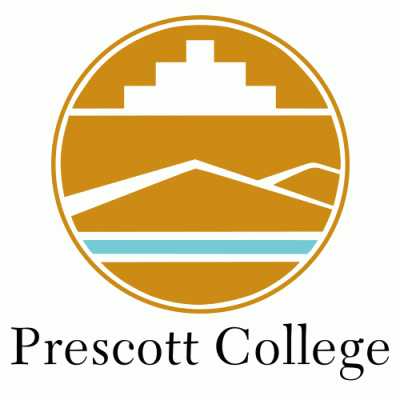 Those interested in working with young children can enroll in Prescott College's BA in Education program. The course covers important Program Learning Outcomes (PLOs), and students will be prepared to work with children from birth to eight years old. Expertise in early childhood education, knowledge of the field's political and legal landscape, proficiency in curriculum design and implementation, the promotion of justice and equity, and the use of evidence-based pedagogical practices are all desired outcomes.
Notably, after completing the program and meeting all certification requirements, students can apply to the Arizona Department of Education for an Institutional Recommendation to become a certified teacher in public Early Childhood Education. Prescott College's program provides students with not only a solid academic foundation but also real-world opportunities to develop into qualified educators in this important field.
Northern Arizona University – Early Childhood, Bachelor of Applied Science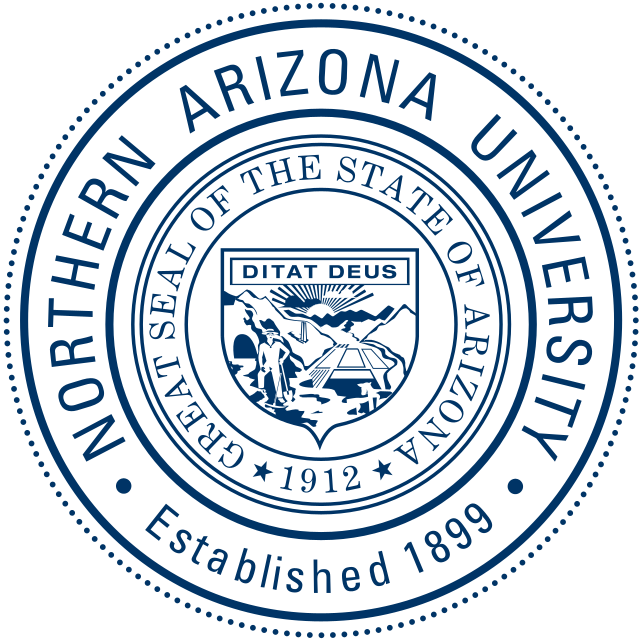 Northern Arizona University's (NAU) Bachelor of Applied Science program includes an Early Childhood Education concentration. The curriculum will improve your communication, computer, and quantitative skills while also providing you with a solid foundation in management, organizational, and policy-related knowledge. Furthermore, the program allows you to focus on a subject of study that is relevant to your career goals, improving your employability and motivating you to pursue additional education. Because it is offered on several NAU campuses, this comprehensive program is available to students from all over Arizona.
Master's Degree Programs in Early Childhood Education

The University of Arizona's (UA) MA in Early Childhood Education is one of the most comprehensive programs in the city. Graduate students who participate in this program can expect to gain early childhood education knowledge and skills that will allow them to truly make a difference. The goal of the program is to train activists, teachers, policymakers, directors, administrators, and researchers who will devote their lives to ensuring that all young children have access to safe and stimulating learning environments.
The University of Arizona's (UA) Department of Teaching, Learning, and Sociocultural Studies (TLS) oversees this program, which promotes novel approaches to education and problem-solving from a sociocultural perspective. TLS research encompasses a wide range of academic disciplines and degree options, including teacher education, language, reading, and cultural studies, as well as educational and societal studies. This program is suitable if you want to advance your career in early childhood education while also having a positive impact on the industry.
Ph.D. Degree Program in Early Childhood Education

The Ph.D. program in educational policy and administration at the University of Arizona emphasizes diversity, equity, and anti-racism, which sets this educational leadership and policy program apart. Future school leaders who can bridge theory and practice, demonstrate excellent interpersonal and diplomatic skills, make data-driven decisions, and uphold the highest ethical standards will make a difference in classrooms nationwide.
This doctoral program trains administrators for cutting-edge research and policymaking. The program covers research design, methods, and field knowledge in depth, focusing on each student's study area. PhD candidates must master relevant literature, critical thinking, and original research to graduate. Oral and written academic argumentation is another crucial skill. Graduates will be ready to advance social justice and anti-racism in academia, policy, and education.
Early Childhood Education Degrees in Tucson, Arizona – Online
Enlisted below are online educational institutions offering options for you to choose from!
Associate's Degree Programs in Early Childhood Education

Pima Community College (PCC) offers great opportunities for early childhood educators. The College's programs teach children how to develop mentally, find hidden talents, improve self-esteem, and play cooperatively. The flexibility of PCC sets it apart from competitors since it knows many of its students balance family, work, and school.
Their online Early Childhood Education degrees and certificates let you study even with a full schedule. PCC has elementary school teaching and early childhood education majors and minors. The Early Childhood Studies program and Associate of Arts in Elementary Education concentration prepare you to start a home-based childcare business and become a teacher's aide, lead teacher, or preschool center director. Online degrees that match the Arizona Early Childhood Workforce Career Lattice Level E can advance your career. Enroll in Pima Community College's Early Childhood Education program to start a rewarding career influencing young learners.
Bachelor's Degree Program in Early Childhood Education
Grand Canyon University – Online Bachelor of Science in Early Childhood Special Education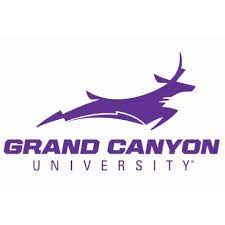 Grand Canyon University's (GCU) College of Education offers a Bachelor of Science in Early Childhood Education or Early Childhood Special Education. This degree program is appropriate for future educators who want to improve the lives of children from birth to third grade by assisting them in reaching their full academic and social potential.
The Arizona Department of Education and the National Association of State Directors of Teacher Education and Certification (NASDTEC) have both approved GCU's early childhood special online education program. Graduates of this program can teach kindergarten through third grade in Arizona after passing the early childhood education and early childhood special education certification exams.
Conclusion
Tucson, Arizona, is an excellent place to begin or advance your professional development in early childhood education. Graduates from the city's schools are prepared to improve both the lives of young students and our society as a whole, thanks to the city's commitment to innovation and modern teaching techniques. Tucson is dedicated to ECCE in ways that go above and beyond what is offered in schools. People with demanding schedules can pursue their interest in early childhood education through online programs offered by Pima Community College and Grand Canyon University.